Discover How the Harvest Moon Will Touch Your Life by Psychic Suzi
Published Date 9/27/2015
Category: Astrology
---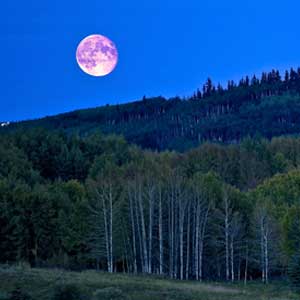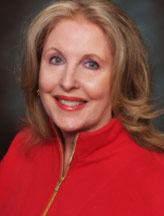 By Suzi x8046
The beautiful Harvest Moon arrives on 9/27/2015. This year it is rather unique, because not only is it a full moon, but it is also a Lunar Eclipse in the fire sign of Aries, the first sign of the zodiac. Eclipses can reveal surprises as they can veil what is really taking place. Ten days before an eclipse and three days after the vibrations are shadowed.

This Harvest Full Moon active in the fire of Aries rules the excitement of independence and unexpected new starts. Sweeping changes can suddenly happen. New pathways of understanding come from fresh invigorating concepts. It is time of the trail blazer. Bravery is front and center… believe in you!

Read your sun sign and rising sign (by the minute of your birth) and discover the bounty of this harvest moon for you.
AIR SIGNS: LIBRA-AQUARIUS-GEMINI
LIBRA: Watch out for a long awaited contract or partnership. It allows you to work on a new pat, invigorating progress with career goals. Luck is on your side.
AQUARIUS: A decision about a new car purchase is sound. Short trips with family (especially any siblings) will help to repair differences and problems tied to mixed communications. Family relations can be repaired.
GEMINI: You move past delays. No more waiting as a job dream moves into view. Honors and kudos for you and job well done! Open a door of wonderful opportunity and smile, it is all good!
WATER SIGNS: SCORPIO-PISCES-CANCER
SCORPIO: Misunderstandings and differences of perspective can now find neutral ground to repair mixed messages. It's time to decide to stay or go in a relationship. Trust your instincts the changes will be worth it.
PISCES: You will encounter hidden issues about your self-esteem which you can move past. You are worth more and don't need to hold onto a faded dream. Be brave and stand up for you. Your new tomorrow begins now!
CANCER: A change in status pushes you to take on a career you weren't too sure about. By blazing this new avenue you will gain more security and support than you know. It takes courage, but this is your moment to shine!
FIRE SIGNS: SAGITTARIUS-ARIES-LEO
SAGITTARIUS: If married, your biggest change could be a new baby that could change your life. If single, a personal relationship will work out but first you need to change the tires on the relationship and work on honest communication. A new outlook will help to build a bridge to better understanding.
ARIES: If you really want out of a relationship, now is the time to move on with grace. Going solo at this time is all good until the next adventure comes in. You know what you need to do be true to you. Trust that process.
LEO: At this time a whole new perspective is forming about you and how you live your life. Embrace the adventure of these changes, it will make you heart strong.
EARTH SIGNS: VIRGO-CAPRICORN-TAURUS
VIRGO: You will benefit with a new plan to pay off bills and reorganize major future purchases. This new start will help to leave concerns behind as you balance the cash flow linked to your long term security.
CAPRICORN: An important choice for home and family now takes shape. Figure in all the details. Not one to chase dreams, this moment might be the time to try a leap of faith.
TAURUS: Just when you thought nothing was going to change, surprise, a new beginning appears from behind the veil of this eclipse. It's your time to be creative and remember to trust your hunches.
Share This Page
---
Leave A Comment
You must be logged in to leave a comment. click here to login
Comments