Dinner with the Stars: Virgo Menu options that complement your horoscope sign
Published Date 8/22/2009
Category: Astrology
---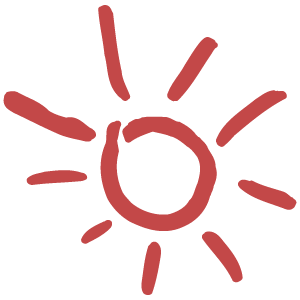 Virgos are an earth sign, ruled by Mercury they are organized, creative and ready to take on the task at hand. When I think of the Sun entering Virgo, I think of the first day of school and new beginnings. Virgo cooks like to be prepared! My Mother in Law is a Virgo. She and I have shared many happy hours in the kitchen and she has helped me to become more organized, encouraging me to make notes and write my recipes in a folder rather than keeping them in my head.
One of my favorite recipes from her kitchen is this wonderful German Farmer's Breakfast, also known as Bauernfruhstuck.  It's a hearty meal and great served with fresh fruit and coffee. I love to serve this to my family and guests; once your guests enjoy this dish, they will feel like family too!
Recipes for Bauernfruhstuck vary, but each version uses eggs, breakfast meat or cheese, onions and greens. As with all Bauernfruhstuck the measurements of ingredients can vary with your tastes. Enjoy!
Bauernfruhstuck (German Farmer's Breakfast)
Ingredients
2 large red potatoes, washed and quartered lengthwise
2 Tbsp Ghee or cooking oil
1 small sweet onion chopped
freshly ground pepper to taste
1 cup cooked ham, 1 inch cubed
1 bunch chopped Spinach
1 bunch chopped Arugula
4 eggs, whisked
1/2 cup shredded smoked Gouda cheese
Directions
1. Boil the red potatoes in a saucepan of lightly salted water for 10-15 minutes until partially cooked. Drain, rinse with cold water to cool. (These can be cooked the night before.) Cut into 1-inch squares. Set aside.
2. Heat the Ghee (or oil) in a large skillet on medium heat. Add the onions . Increase the heat to medium-high and gently brown the onion , stirring frequently, about 2-3 minutes.
3. Push the vegetables to the side of the pan; add the potatoes and additional ghee (or olive oil) to the pan. Brown the potatoes for about 2 minutes, stirring frequently. Add the ham to the potatoes and cook, stirring frequently until the ham is heated through, 1-2 minutes.
4. Reduce the heat to Medium. Mix all of the onion, potato and ham together and mix in the spinach and arugula. Add the eggs, stirring to distribute the eggs among the vegetables and ham. Sprinkle with shredded cheese.
As soon as eggs begin to firm up, remove from heat.
Serve immediately!
Share This Page
---
Leave A Comment
You must be logged in to leave a comment. click here to login
Comments