Dinner with the Stars: Pisces Menu options that compliment your horoscope sign
Published Date 2/19/2010
Category: Astrology
---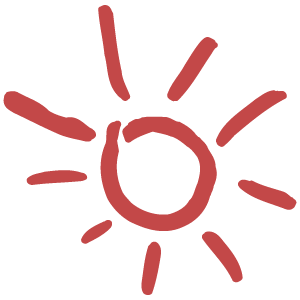 Pisces is a most creative, imaginative sign.  The twelfth house dwellers, they are very psychic and often wonderfully amusing guests.  Ruled by Neptune they are a water sign, so I am offering one of my all time favorite comfort soups this month.  This requires a little extra work, and the Hollandaise is important; and your Pisces will appreciate the extra effort! Serve the soup, a little wine and bread….then clear the table and let your Pisces read your Tarot cards. "
Billi bi"
is a French soup made with mussels, onions, wine, cream and seasonings. The classic recipe strains the mussels to leave a smooth soup, but the mussels are often left in as an added bonus these days. (My personal preference).
Ingredients:
2 pounds mussels 2 shallots, coarsely-chopped 2 small onions, quartered 2 parsley sprigs Salt and freshly ground pepper to taste 1/8 teaspoon cayenne pepper 1 cup dry white wine 2 Tablespoons butter 1/2 bay leaf 1/2 teaspoon thyme leaves 2 cups heavy cream 1 egg yolk, lightly beaten 2 Tablespoons hollandaise sauce*
Preparation:
Clean the mussels to remove sand, dirt, and any beards. Place mussels in the bottom of a large Dutch oven. Add shallots, onions, parsley, salt, pepper, cayenne, wine, butter, bay leaf, and thyme. Cover and bring to a boil. Simmer 5 to 10 minutes until the mussels open, discarding any mussels that do not open. Strain the contents through a double thickness of cheesecloth into a saucepan. Remove the meat from the mussel shells and set aside. Discard the mussel shells and vegetables remaining in the cheesecloth. Bring the seafood stock in the saucepan to a boil. Stir in the heavy cream and remove the pan from the heat as soon as it begins to boil again. Whisk in the egg yolk and return the pot to the heat, stirring, only until the soup thickens slightly. Do not boil. Stir in hollandaise sauce and mussel meat just before serving. This seafood soup may be served hot or at room temperature. Yield: 4 servings
Hollandaise sauce
Ingredients
1 tablespoon fresh lemon juice 2 tablespoons boiling water 2 large egg yolks 1/4 cup unsalted butter 1/8 teaspoon cayenne 1/4 teaspoon salt
Instructions
Melt the butter and keep it warm.   Heat the lemon juice until just warmed.  Have small saucepan with boiling water and a measuring tablespoon ready.  Place the top of a double boiler over (not in) hot water.  Place the egg yolks in the top of a double boiler and whisk until they begin to thicken.   Now add 1 tablespoon of the boiling water.  Continue to beat the sauce until it begins to thicken. Repeat with the remaining water. Now add the warmed lemon juice. Remove the double boiler from the heat.   Beat the sauce briskly with a wire whisk. Continue to beat the mixture as you slowly pour in the melted butter.  Add the salt and cayenne and beat the sauce until it is thick. Serve immediately.
Share This Page
---
Leave A Comment
You must be logged in to leave a comment. click here to login
Comments