Dinner with the Stars: Libra Menu options that complement your horoscope sign
Published Date 9/23/2009
Category: Astrology
---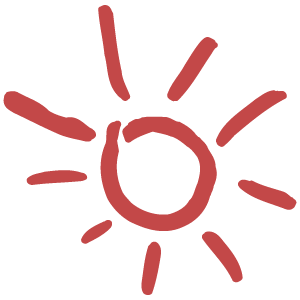 Libra is the host/hostess of the Zodiac and they love to entertain! If you are invited to dinner by a Libra you are in for a treat. Arrive on time; not early! Libra doesn't need any help and like the magician in the kitchen they love to reveal the dishes to ooohs and aaahhs, which will be plentiful and much deserved. Because Libra favors balance they need two recipes one savory and one sweet. Hug your Libra today and Enjoy!
Kale with Pinto beans and Roasted Red peppers
- Two bunches of Tuscan Kale (or curly kale) - 3 tbsp olive oil - 1 can pinto beans, drained - 1 medium onion, finely chopped - 5 green onions, chopped - 1/2 jalapeno pepper, finely chopped (or whole depending on your taste) - 1 cup parsley, finely chopped - 1 cup cilantro, finely chopped - 3 garlic cloves, minced - 1 tsp cumin, freshly ground - 1/2 tsp sweet paprika - Salt and freshly ground black pepper - 1 red pepper, roasted, peeled and finely diced - The juice of 1/2 lemon
Directions
Wash the kale and remove the stems. Chop roughly and set aside.
Pour the olive oil in a pan over a medium heat. Add the onions, cover and cook until translucent but not browned, stirring frequently.
Add garlic, jalapeno pepper, cumin, paprika and herbs and cook for a few minutes until fragrant.
Add the chopped kale, cover and cook until wilted and the leaves turn bright green.  Season with salt and pepper.
Add the beans, drained, and the roasted red pepper.
Stir, cover and let cook for another 10 minutes for the flavors to marry.
Serve on a plate drizzled with some good olive oil, the lemon juice and sprinkle with chopped coriander and green onion. Yummy!
Sweet Potatoes Tagine
- 2lb sweet potatoes, peeled and diced - ½ cinnamon stick - A pinch of saffron - ½ tsp ground turmeric - 1tsp orange blossom water - 1tbsp honey - 1 cup water - A pinch of salt - 1tbsp sweet butter - A handful of raisins to serve (optional)
Directions
In a saucepan, put all the ingredients and bring to a boil over a medium heat.
Reduce the heat and simmer, covered with a lid, until the potatoes are just tender, but not too mushy, and the sauce reduces to a thick syrup, about 20 minutes.
Serve immediately sprinkled with raisins or roasted, flaked almonds.
Are you a Libra? Maybe you know (or have a crush!) somone with a Libra birthday. Check out their
astrology horoscope.
Share This Page
---
Leave A Comment
You must be logged in to leave a comment. click here to login
Comments