Dinner with the Stars: Leo Menu options that complement your horoscope sign
Published Date 7/23/2009
Category: Astrology
---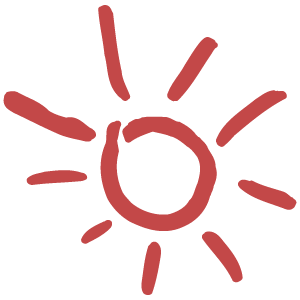 Leo's are a fire sign, ruled by the Sun and they have lots of friends, so we need a big salad to serve them all. This is one of my favorites;
Puttanesca Salad
it's made from wonderful bright, bold ingredients grown in the sun. Tomatoes, parsley, and basil pack a punch in this perky salad and it's great served with grilled tuna or chicken. Enjoy and have fun with the Leo in your life! And yes, Puttanesca does derive from the Italian word 'puttana' which means…well ….Legend has it that Puttanesca refers to dishes made by the "
working ladies of the evening
" who used a combination of fresh ingredients most available to them, that were quick to prepare, and included olives, capers and fresh tomatoes.
Ingredients:
8 vine ripe tomatoes, chopped into large bite size pieces
1 medium red onion, chopped
1/2 cup large capers
1 cup kalamata olives, pitted chopped
1 Tbls Anchovy paste
2 garlic cloves, chopped
1 Tbls finely chopped fresh Oregano
1 cup flat-leaf parsley (a couple of handfuls) coarsely chopped
Extra-virgin olive oil, for drizzling
20 to 30 fresh basil leaves: pile leaves, roll into a log and shred or tear
Sea Salt and Coarsely ground black pepper
Directions:
Wisk the Anchovy paste with 1 Tbls Olive oil and 2 cloves chopped garlic.
Combine with the tomatoes, onions, capers, olives, and parsley in a medium bowl.
Drizzle with just enough extra virgin olive oil to lightly coat the salad, 1 to 2 tablespoons.
Sprinkle in basil, salt and pepper, toss again and enjoy!
Share This Page
---
Leave A Comment
You must be logged in to leave a comment. click here to login
Comments