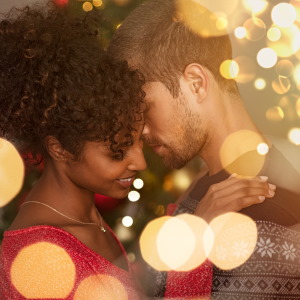 December 2021 brings a solar eclipse in Sagittarius that creates strong emotional surges around the 4th. The Cold Moon in Gemini on the 18th leaves you seeking truth and enlightenment. This month may present some fascinating opportunities for love, depending on your sign.
Aries
As Venus moves into retrograde on the 19th, you may start to feel like your relationships are moving backward. Don't make any big decisions, and feel free to hunker down away from large gatherings that seem overwhelming.
Taurus
Singles will find new love as Venus moves to Pluto. If you're in a relationship, your family may soon have a new addition.
Gemini
The solar eclipse on the 4th will test your relationships. Those that survive are worth fighting for and have great potential for a long and happy future.
Cancer
As your love planet Saturn pushes forward, you will experience a surge of romance and excitement. If you're single, expect your calendar to fill quickly with new dates. Those in a relationship will move to the next level.
Leo
If you're single, you'll need to work on your aggression this month to open the door for new relationships. Leos who are in relationships may experience some drama around the eclipse, but things will balance out by the end of the month.
Virgo
The Virgo who's in a relationship will enjoy a blissful month of peace and happiness. If you're single, however, this isn't the time to start something new.
Libra
The eclipse will create a lot of drama for your loved ones. Advise your romantic partner to avoid travel around the beginning of the month. Stay home and take it easy in your love life.
Scorpio
Now is the time for beginnings, Scorpio. Singles are likely to find love, while those in a partnership will notice things becoming much more sensual. Enjoy this romantic energy.
Sagittarius
Your best opportunities for romance occur before the 14th. Mercury moves into your second money house in the middle of the month, so relationships after the 14th will be influenced by financial considerations.
Capricorn
You're irresistible to those around you, especially after the sun moves into your sign on the 21st. Take care with who you choose to engage in relationships with, and make sure their affections are genuine and not on the surface.
Aquarius
If you're single, wait until after the 15th to look for love. Those in a relationship will need to practice some diplomacy this month, but you will find a harmonious resolution to your dispute.
Pisces
The single Pisces is likely to find love at a social event or online. If you're in a relationship, you may feel your momentum slow down after the 14th, but don't worry. Things will pick back up.
For more personalized insights into your love life this month, try speaking with an experienced psychic.
Share This Page
---
Leave A Comment
You must be logged in to leave a comment. click here to login
Comments