The solar transits will be in Sagittarius and Capricorn in December. Venus transits out of Sagittarius on December 10 and Mercury leaves on December 6. Both Venus and Mercury will be entering Capricorn will alleviate the intensity created by fearless Sagittarius. For many, romantic connections can be challenging at the end of December due to Mercury going retrograde in Capricorn on December 29th. It is wise to complete your New Year's Eve planning early to avoid feeling overwhelmed since this will impair your energy and desire to engage with others. The stress created by the aspects of December can bring on miscommunication, irritability, and impatience.
At the beginning of the month, the moon will be in conjunction with Mars, which can be exciting and fun for a few of us. Others will struggle with the monthly aspects due to Mercury retrograde in Capricorn quincunx to Mars retrograde in Gemini, creating some confusion and moments that require some adjustments. You may not get many practical things done, but you will have a festive time in the social realm or feel some excitement; though Sun in Capricorn tends to subdue things with its layback tendencies, many will still manage.

December 2022 Monthly Astrological Forecast
The positions of the planets play an important role this month, so let's start by taking a deeper dive into the various transits and what you can expect as a result.
Personal Planetary Transits for Sun Signs, Mercury, Venus, Mars, and the Moon
Sun in Sagittarius (November 22, 2022 - December 21, 2022)
During the solar cycle of Sagittarius, we face two squares created by Neptune and Jupiter in Pisces, which forces us to review what is essential in our lives. Typically, square transits can be challenging and leave us feeling overwhelmed and burnt-out. To add to the intensity, we have a retrograde in Mars in Gemini opposing Sagittarius, which will add to the firm desire to release or remove whatever is making us feel unsettled. However, this period allows us to change the things that are no longer important, especially with Saturn in Aquarius forming a sextile to Sagittarius. In addition, Venus in Sagittarius is sextile to Sun in Sagittarius, providing real insight into our emotional health, helping us overcome whatever we face. Though this cycle may feel emotionally consuming, it will allow us to reassess and release what hinders us and prevents happiness.
Sun in Capricorn (December 22, 2022 – January 19, 2023)
The solar cycle of Capricorn feels like a much-needed mental vacation on some levels. The transits of Jupiter and Neptune in Pisces form a sextile to Venus and Mercury in Capricorn, creating a sense of calmness and stability. Of course, the retrograde in Mercury will feel like we might have taken a step back since things usually become slightly confusing. You will not be as frantic for long once the Solar cycle enters Capricorn on December 22. The Sun in Capricorn helps us to feel more grounded and less reactive to the stressors we face during the Solar cycles of Sagittarius. For some of us, this may mean fewer worries about problems or simply a bit less energy to worry about things we cannot change.
Mercury in Sagittarius (November 18, 2022 – December 7, 2022)
Mercury in Sagittarius can be erratic and lack tack when addressing sensitive topics, resulting in misunderstandings. Mercury in Sagittarius is viewed as brutally honest and direct, which may not suit sensitive people. During this transit, one knows where one stays, and hidden issues are often bought to the surface, which gives opportunities to do some healing in areas we usually avoid.
Mercury in Capricorn (December 7, 2022 - February 11, 2023)
The energy of Mercury shifts from a reserved style in Scorpio to a more straightforward and almost abrupt manner in Sagittarius. There is a need to be blunt and not hold back when Mercury enters Sagittarius. The energy is no longer patient and waiting but determined to engage and express things without hesitation. It may seem brutal at times, but honesty tends to feel uncomfortable, especially for those in denial. During this transit, you will need to be mindful; otherwise, you can hurt those who misunderstand your intentions or the context of your expressions. I would say be honest but not brutal in your approach; otherwise, you may encounter more challenges than you need. Mercury in Sagittarius will be squaring Jupiter in Pisces, which can create some misunderstandings when communicating with others.
Mercury Retrograde in Capricorn (December 29, 2022 - January 18, 2023)
During the Mercury Retrograde in Capricorn, expect delays in areas that impact your career and improvements. Travel plans, communication at work, and decision-making will be slightly off due to indecision and fear of making mistakes. There is a tendency to second guess things due to fear or feeling unsure.
Venus in Sagittarius (November 17, 2022 - December 11, 2022)
The aspects of Venus in Sagittarius are playful, lighthearted, and quite pleasant. During this period, folks want to engage with others, have an enjoyable time, and forget about stressful or overwhelming things. Instead, romance is a game of flirting and playfulness rather than a severe need for attachment or traditional commitments.
Venus in Capricorn (December 11, 2022 - January 4, 2023)
During the transit of Venus in Capricorn, one will experience a more grounded and low-key energy. Venus in Capricorn may at times seem more business-oriented than romantic. Things are often done with intention and mindfulness. It is an excellent period to establish working relationships and long-term commitments. During this period, it may feel less emotionally connected at times because individuals are focused and determined to get things done without distractions.
Mars Retrograde in Gemini (October 30, 2022 – January 12, 2023)
During the retrograde, we will experience a need to avoid direct arguments yet find ourselves being a bit more sarcastic and yet not aggressive. It is passive-aggressive energy, where we express our anger quietly and yet want to get the upper hand by pretending to cooperate. Though the energy of Mars is low-key and not argumentative, do not assume that issues have been resolved. It is an excellent time to reevaluate our communication style and how we interact with others. Mars in Gemini will form an opposition to Sun in Sagittarius and a square to Virgo and Pisces, creating challenges and a need to think before taking actions to avoid permanent damages.
Full Moon Aspects in December 2022
Full Cold Moon in Gemini- December 8, 2022
The moon will oppose the Sun in Sagittarius, making the energy animated and erratic. The opposition created by Sun in Sagittarius will strongly desire to want to say what is on one's mind and often forget to be tactful. Don't be surprised if you find yourself tempted to say what you are thinking without filters, especially with Gemini, ruled by Mercury, the planet of communication. In addition, Mars is retrograde in Gemini, which will increase the sarcastic tunes, so try to spend this time in contemplation rather than conversation if possible.
Planetary Transits of the Outer Planets. (Jupiter, Saturn, Uranus, Neptune, Pluto)
Jupiter in Pisces and Aries
(Pisces Retrograde October 29, 2022- December 21, 2022)
December begins with Jupiter in Pisces, heightening our interest in the spiritual realm and awareness of our karma link to others. While Jupiter is in Pisces, it will create a square to Sagittarius forcing us to rethink our realities and what we consider essential. The general layback nature of Sagittarius is compelled by Jupiter's influence in Pisces to make a stand on what they hold significant and their role concerning others. It is an ideal period for reflecting and reviewing how we fit into the wheel of life.
Jupiter in Aries (May 12, 2022 - May 17, 2023)
Jupiter transits back into Aries on December 21, going direct and remaining in Aries until May 17, 2023. The aspects of Jupiter in Aries begin a cycle of believing in oneself and feeling unstoppable. We feel capable of doing about anything. As Jupiter enters its journey, it will make an impact on our confidence and help us overcome doubts that have accumulated in the last few years. Keep in mind that Jupiter in Aries will be squaring the Sun in Capricorn, which will add an element of caution, and the ability to think before leaping.
Saturn in Aquarius
Saturn in Aquarius began on December 18, 2020 and lasts until March 8, 2023. The transits of Saturn in Aquarius will form a sextile to Sun and Venus in Sagittarius at the beginning of December. As the Sun enters Capricorn on December 22nd, the intensity of Saturn in Aquarius will take on a different and more reflective phase. The influence of Saturn in Aquarius forming a sextile to Sagittarius will help harmonize things that have felt difficult and stressful. We may be forced to take an inventory of what is essential or what needs to be released.
Venus Sextile Saturn in Aquarius December 1, 2022
Sun sextile Saturn in Aquarius December 12, 2022
Uranus in Taurus
Uranus in Taurus happens between May 15, 2018, through April 27, 2026. Uranus in Taurus and Sun in Capricorn create a solid foundation for achieving goals and sticking to plans. You are driven to make improvements and concert changes; however, do not allow fear to trigger indecision. The key to achieving your goals is facing your fears and not letting them take over. However, other factors will influence your ability to make decisions, such as Mercury going retrograde in Capricorn on December 12. Though, Mercury in Capricorn creates a trine to Uranus in Taurus, things will be slightly delayed, which may not necessarily be the worse outcome at times.
Neptune in Pisces
Neptune in Pisces began on February 3, 2012 and lasts until March 30, 2025. You will find yourself seeking and trying to take a more spiritual view on things that barely make sense. During this cycle, you will rely more on your intuition and be less prone to the influence of those around you. There will be periods at odds with others since you no longer rely on others to impact your thinking. As Neptune in Pisces squares Sun in Sagittarius, you find yourself questioning your reality even more, which can create challenges with your peers. Once the Sun enters Capricorn, there is a sextile aspect with Neptune in Pisces, making you feel grounded and more determined to stick to your beliefs and views.
Pluto in Capricorn
Finally, Pluto in Capricorn continues its crawl along from November 27, 2008, until January 14, 2024. This cycle keeps you focused on wanting to improve and release old patterns. Though the cycle has been an ongoing theme, it becomes more intensified during the Solar return in Capricorn. The aspects of Venus and Mercury in Capricorn will create opportunities to explore ways to improve or change the quality of your relationship with others. Communicating your needs concerning others is essential during this period; however, with Mercury going retrograde, things can become challenging. Your message may be perceived as forceful and not often as straightforward as one would like. However, regardless of how others view what we believe in or express ourselves, we are unstoppable.
For all things astrology, check out our Psychic Source Astrology Guide. Learn even more about the planets and how they impact your life.

Love Tips for Every Zodiac Sign – December 2022
To help you make the most of the aspects of this month, here are some tips: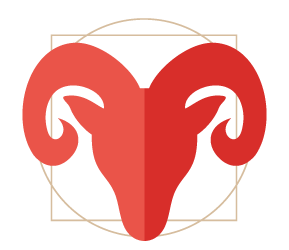 Aries (March 21 – April 20)
December is a mixed bag of excitement and challenges. The Sun, Venus, and Mercury in Sagittarius form a trine to Aries, enhancing the opportunity for romance. However, as Venus enters Capricorn on December 11 and Mercury enters Capricorn on December 7th, the square aspect will create a shift that will make you doubt things. In addition, with Mercury going retrograde on December 29 and remaining there until January 18, you will find yourself stuck in a communication loop, not knowing how to resolve issues in your relationship. Your survival key is to be mindful of what you say and how you say it and make no drastic actions.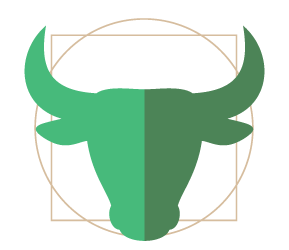 Taurus (April 21 – May 20)
December will bring stability to your relationships as Venus and Mercury enters Capricorn creating a trine to Taurus. While Jupiter remains in Pisces until December 21, you will feel quite lucky in romance, even with Mercury going retrograde on the 29th of December. You find yourself wanting to celebrate your romantic luck for most of December. However, since Mars is retrograde in Gemini and Mercury is retrograde, you may be prone to repressing yourself to maintain the love bubble you have been in throughout the month. Do be careful when suppressing thoughts since they can fester into resentment. It is ok to express things lovingly without exploding or being sarcastic, which means this month is about learning to say what you need to speak with compassion and mindfulness.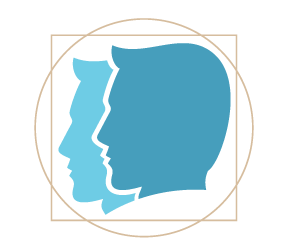 Gemini (May 21 – June 20)
The beginning of December starts with challenges due to the opposition of Gemini to Sun, Venus, and Mercury in Sagittarius. In addition, we have the transit of Mars in Gemini also creating an opposition to Sun in Sagittarius, which will impact how things are managed. There will be a powerful desire to avoid conflict; however, with Mercury going retrograde in Capricorn on December 29th, it will feel like things don't get resolved as quickly as desired. Relationships will seem to be in a delicate stage, where disagreements flare up quickly, and resentments seem to linger. Though things will improve slightly as the Sun enters Capricorn on December 22, some of the aspects created at the end of the month do not get resolved until Mercury goes direct on January 18, 2023. During this period, the best thing to do is to engage in mindful communication and avoid sarcastic comments.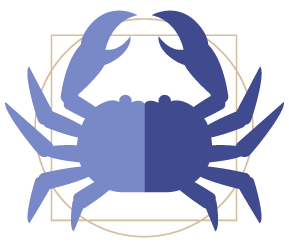 Cancer (June 21 – July 21)
December can be a tad challenging since Venus and Mercury will be in Capricorn, which creates an opposite aspect to Cancer. You may struggle to have a good relationship with those close to you and even feel misunderstood, especially once Mercury goes retrograde in Capricorn on December 29th. Remember that storms come into our lives, but they pass, and you want to avoid thinking that your life will always be stormy. The key to your survival in December will be to maintain a sense of humor and not take anything to heart, especially since the cycle is temporary.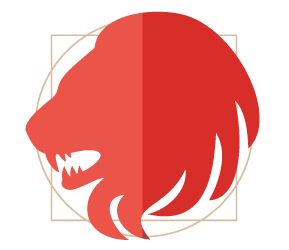 Leo (July 22 – August 21)
In December, Venus will be in Sagittarius until the 11th and Mercury until December 7th forming a trine to Leo, enhancing romantic opportunities for single and involved individuals. Things will shift once Venus enters Capricorn, creating stability and an ardent desire for commitment. Though you want to express your feelings, you may be challenged to do so due to Mercury going retrograde on December 29th. Don't fret; things will sort themselves out once Mercury goes direct on January 18, 2023. In the meantime, enjoy spending time with your beloved and letting things slowly evolve. On December 21, Jupiter enters Aries, creating a trine to Leo, expanding opportunities for events, both in the love sector and career.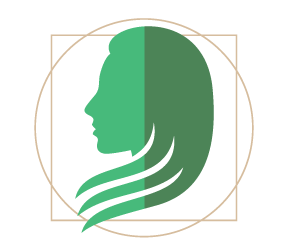 Virgo (August 22 – September 21)
Venus and Mercury in Sagittarius and Mars in Gemini can be challenging for Virgo at the beginning of the month. As Venus and Mercury enter Capricorn, things will clear and become more stable and less emotional. However, Mercury will go retrograde on December 29th, making communication a bit stressful, but you will manage. As the Sun enters Capricorn, you will manage and find a way to cope even with Mercury being retrograde. Your relationships will stabilize a bit; though Mars is still in Gemini squaring Virgo, you will not necessarily lose your focus, but you will be selective in the battles you pick. The transit in December will help you make concrete decisions concerning your close relationships that will benefit you immensely down the road. Meantime, pace yourself and use this time to maintain a journal so you can process whatever you encounter. Remember, everything passes, especially the retrograde in Mercury.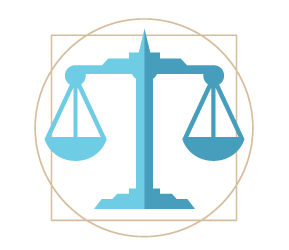 Libra (September 22 – October 21)
December will start with a romantic whirlwind and then fizzle into a quiet and toned-down month. As Venus and Mercury enter Capricorn, it will form a square with Libra, creating some stress and miscommunication in close relationships. Libra manages to adjust, even with all the stressors being faced due to the square aspects of Capricorn. Mars is in Gemini, which forms a trine to Libra, which will bring some control during the other challenging aspects of the month. Jupiter enters Aries on December 21, forming an opposition, and Sun enters Capricorn on December 22, creating a square to Libra. Yes, there will be some challenges in close relationships, but Mars in Gemini and Saturn in Aquarius will provide guidance and the opportunities to grow from your experiences.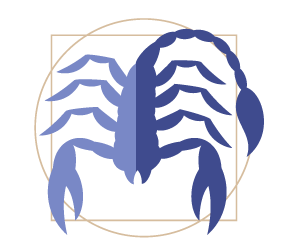 Scorpio (October 22 – November 21)
As Venus and Mercury enter Capricorn, you will find your relationships become solid and give you a sense of commitment. Though Mercury is going retrograde in Capricorn, you find yourself growing through this cycle. The transit in Capricorn creates a sextile to Scorpio, providing you with the endurance and determination to complete and achieve anything you desire. Jupiter will be in Pisces until December 21st, which creates a trine to Scorpio, providing opportunities galore, even during difficult periods. Though Jupiter enters Aries on December 21st, you will be encountering a Sextile with Sun in Capricorn, Venus, and Mercury, providing you with the cosmic support needed to manage unpredictable cycles such as Mars retrograde in Gemini. You will cope nicely and with complete confidence during this period. The key is to take it easy and not fret or worry about the small stuff.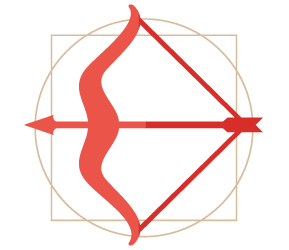 Sagittarius (November 22 – December 21)
You feel top of the world during the beginning of December, with Sun, Venus, and Mercury in Sagittarius. Mars in Gemini also gives an unstoppable sense of energy and direction. You feel lucky and are aware of your blessings. Saturn in Aquarius helps you appreciate the little things and recognize your blessings, even when events become stressful, as things shift into Capricorn. In December, Venus enters Capricorn, making things a bit more somber. Then we have Mercury entering Capricorn on December 7th and going retrograde on December 29th, which will force you to ease your communication style a bit. Though things start to change, and you may not feel so romantic, you still maintain a lucky streak as Jupiter enters Aries on December 21.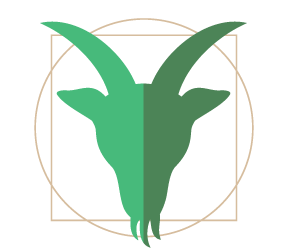 Capricorn (December 22 – January 19)
You will go after what you desire with determination and confidence. As Venus and Mercury enter Capricorn at the beginning of the month, you will take risks in romantic relationships. Of course, with Mercury going retrograde on December 29th, you may still hesitate to admit your feelings, but still, you are inclined to take romantic risks. Your current relationships will bring you much comfort and a sense of overall well-being; however, how you communicate your feelings can remain a bit challenging. Dating new people can be a mixed bag of fun and confusion since Mercury will play havoc on how you communicate your needs to others. The key to surviving this cycle is to stay transparent and avoid allowing fear to take over. Overall, you will manage this month nicely, regardless of what presents.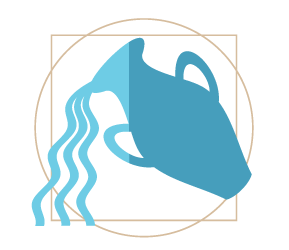 Aquarius (January 20 – February 18)
You start December on a natural high since the aspects of Sun, Venus, and Mercury create a lovely romantic wave for you. If you are single, you will want to date and meet potential connections. Though Saturn continues to impact your sign, Aquarius, remember that Saturn helps free us from patterns and brings on deep healing. As the Sun enters Capricorn, you will feel an urge to go after things you have delayed or been too afraid to face. It is an excellent time to go after your goals and feel confident in your decisions. Overall, December will be a good month romantically for those involved and those dating.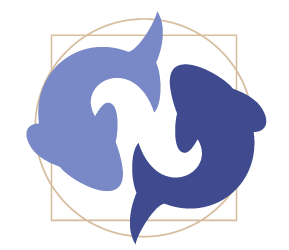 Pisces (February 19 – March 21)
As December enters, you struggle due to the square created with Sun, Venus, and Mercury in Sagittarius. You find relief as Venus enters Capricorn on December 11th, and Mercury enters Capricorn on December 7, creating a sextile that produces a nice emotional balance, especially in areas that might have generated doubts. Of course, with the Sun still in Sagittarius until December 22, you will still have to deal with clashes and the occasional misunderstanding due to Mercury retrograde in Capricorn. You may feel inflexible and stuck on some of your views, contributing to disagreements. Learn to let go of the need to be correct and just go with the flow during this period, and you will manage until Mercury goes direct.
Monthly Love Tips Provided by Psychic Minerva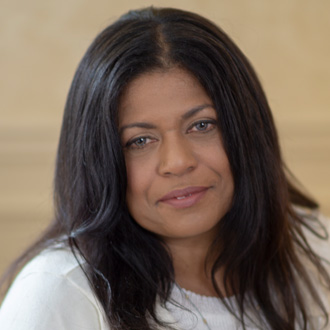 Get a Reading with Minerva x3180
About the Author
Minerva is a skilled Psychic, Tarot reader, Intuitive Coach, Interfaith Minister, and Reiki Master with a Degree in Psychology. She has more than 35 years of working as an intuitive coach and a psychic reader. Minerva, a Native New Yorker who enjoyed a career as a therapist and metaphysical teacher for over 30, has retired and is now devoted to doing psychic readings and writing. Minerva's intuitive skills and experience as a therapist provide her with a solid background for exploring various heart and soul topics with compassion and deep understanding.