Celebrating the June 2016 Full Moon - The Mead Moon by Psychic Joseph
Published Date 6/18/2016
Category: Astrology
---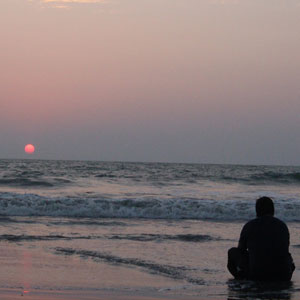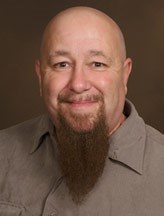 Get a Reading with Joseph x7535
The full Moon in June is the Mead Moon. It is also called the Lovers Moon, the Honey Moon, the Strawberry Moon, and the Strong Sun Moon. The Full Moon falls on June 20th at 7:02 AM Eastern Time.

The Longest Day of the Year
The Mead Moon this year is a pretty special one as it also falls on the day of the Summer Solstice. This is the day when the Sun rises to its strongest point. This is the longest day of the year. After the Summer Solstice, the days start to grow shorter, the nights longer. This is the time of year when the sound of bird songs and the smell of freshly cut grass fill the air. The gardens are starting to show signs of the coming harvest and evenings are filled with fireflies providing their own magical light show for children of all ages. The Blessings of Summer are all around us!

Make Your Own Full Moon Blessing Water
The Mead Moon is a great time to charge water that can be used throughout the year for Blessing our homes, our gardens and even ourselves. Here is an easy way to charge Blessing water:

Fill a non-metallic bowl with spring water. I have a wooden bowl that I use. Place a pinch of sea salt and a piece of quartz crystal in the bowl of spring water. Then place the bowl outside where it can absorb the light of the Solstice Moon. The water will take in the energy of the Full Moon and become energized with healing energy. Be sure to bring your Blessings Water back into the house before the sun comes up. If you wish, you can say a prayer over your Blessings Water asking that the healing energy be amplified and made stronger. Your Blessing Water can be stored in a glass container and kept in the refrigerator.
Meditations for the Day of Light
June 20th is also the
3rd Annual Psychic Source Day of Light
. At 6:30pm Eastern Time many Psychic Source advisors and friends of Psychic Source will join together and meditate, focusing on projecting positive energy to everyone on the planet. Please feel free to meditate along with our advisors at 6:30PM and send good energy out into the world.
I will be focusing on sending energy that everyone will have abundance. Abundance comes in many forms including good health, great friendships, loving relationships and of course the financial resources to have everything that we need. My prayer on the Day of Light is that we will all have enough. May we all have enough and enough to share.

Wishing you the Brightest of Blessings as we celebrate the Summer,

Joseph x7535
Share This Page
---
Leave A Comment
You must be logged in to leave a comment. click here to login
Comments