Celebrating the July 2016 Full Moon - The Blessing Moon by Psychic Joseph
Published Date 7/17/2016
Category: Astrology
---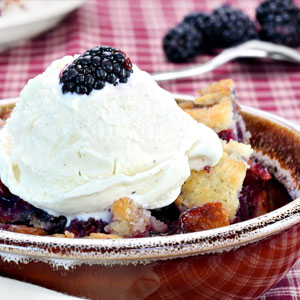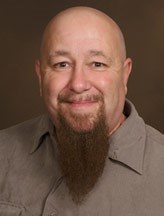 Get a Reading with Joseph x7535
The Full Moon in July is called the Blessing Moon. It is also known as the Wort Moon, the Hey Moon, the Buck Moon and the Thunder Moon. The Blessing Moon waxes to full on July 18th at 6:57PM Eastern Time. This is the time of the year when the plants in the garden stand proud and are getting ready for the first harvest. Not to mention the sweet berries are ripening and ready for picking. This is the time of the year that is full of summer magic!

One of the fondest memories of my childhood was picking blackberries with my Grandfather. My Grandmother would tell us that eating fresh blackberry cobbler on the day of the Blessings Moon was good luck and would ensure a bountiful harvest in the coming months.

I would like to share the recipe for Grandmother's Blackberry Cobbler that is easy and tastes great.

You will need:

2 1/2 cups fresh blackberries (do not use blueberries)

2/3 cup sugar

1 cup all-purpose flour

2 teaspoons baking powder

1/2 teaspoon salt

1 cup milk

1/2 cup (one stick) butter, melted

In medium bowl, stir together blackberries and sugar. Let stand for 20 minutes until fruit syrup forms. Heat oven to 375 degrees.


In larger bowl stir together flour, baking powder, salt and milk. Then stir in melted butter until well blended. Pour into ungreased 8-inch square pan. Spoon blackberry mixture over batter.


Bake 45 to 55 minutes until dough rises and is golden brown. Serve warm with a scoop of ice cream (vanilla works best.)

While you are eating your cobbler, visualize the Blessings that you wish to manifest in your life. Know that these Blessings or something better will come to you as the summer comes to a close and the autumn draws near.

At this time of the year you may hear the distant sound of thunder alerting of a coming rain to quench the garden and cool off the hot days of July. May the Blessings Moon find your life full of Love, Light and Laughter.

Wishing you the Brightest of Blessings as we celebrate the Summer,

Joseph x7535
Share This Page
---
Leave A Comment
You must be logged in to leave a comment. click here to login
Comments