Celebrating the August 2016 Full Moon - The Sturgeon Moon by Psychic Joseph
Published Date 8/14/2016
Category: Astrology
---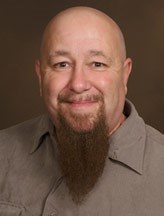 Get a Reading with Joseph x7535
The Full Moon in August is called the Sturgeon Moon. It is also called the Green Corn Moon, the Dispute Moon, and the Moon of First Harvest. This year, the Full Moon falls on August 18th at 5:27AM eastern time. As the Sturgeon Moon marks the first harvest, this is the time of year that our goals seem to be reached and our wishes get fulfilled.

During this time of year, the days are still hot and the nights are humid. The hum of insects can be heard in the mornings. The plants in the garden stand tall and proud of their first fruits. What a wonderful time of year it is.

The Sturgeon Moon is a time to give thanks for the harvest and look to an even more bountiful harvest that is yet to come. One of my favorites of the early harvest is zucchini. We always seem to have more than we can use and all the neighbors get some. As the zucchini is plentiful, I like to think of it as the fruit of abundance.

On the day of the Sturgeon Moon I like to have a "Feast of Abundance". The meal will consist of some greens from the garden and some fresh zucchini bread. Zucchini bread has the nutritious characteristics of zucchini, but it certainly does not taste like vegetable bread. I am including a time tested Zucchini Bread Recipe that is easy to make and comes out delicious.

Ingredients:

3 eggs

2 cups sugar

1 cup vegetable oil

2 cups unpeeled, coarsely grated zucchini

1 tablespoon vanilla extract

3 cups all-purpose flour

1 teaspoon salt

1 teaspoon baking powder

1 teaspoon baking soda

1 tablespoon cinnamon

1 cup coarsely chopped walnuts


Preheat oven to 350 degrees. Grease two 9x5x3-inch loaf pans.


In a large bowl, beat the eggs until light and fluffy. Add the sugar, oil, zucchini, and vanilla extract, and mix until well blended.


In a separate bowl, combine the flour, salt, baking powder, baking soda, and cinnamon, mix well. Stir the flour mixture into the egg-zucchini mixture, stirring until well blended. Fold in the nuts.


Divide the batter evenly between the two pans and bake for 1 hour, or until a toothpick inserted in the middle of the loaves comes out clean.

While you are eating your Abundance Bread, think about the goals that are being reached and the wishes that are starting to be fulfilled. Give thanks for the wishes that are yet to be fulfilled, knowing that soon and very soon indeed they will start to manifest. Remember the more we give thanks for what we have, the more we will have to be thankful for.

Wishing everyone the Brightest of Blessings as we celebrate the closing of the summer.

Joseph x7535
Share This Page
---
Leave A Comment
You must be logged in to leave a comment. click here to login
Comments