---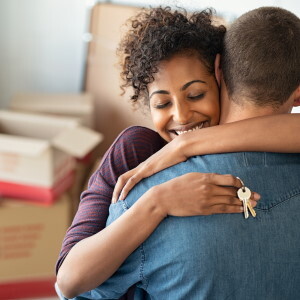 This summer is all about relationship changes, and you can thank the fact that it's eclipse season. With eclipses come unexpected changes. Depending on your sign, you can anticipate an August full of romantic drama. Let's unpack what you have in store for your love life this month.
Aries
As Jupiter races through your opposite sign, you should embrace a more active lifestyle. As you try a new workout or activity, invite a companion to join in. You may feel more inspired by a little healthy competition with a loved one.
Taurus
While Mars speeds through your sign, you may feel an overwhelming sense of urgency to get things done. Don't let this make you grow impatient with others. Take a moment to enjoy your personal connections.
Gemini
This month, you should focus on yourself and your own sense of style, health, and inner confidence. By fall, you'll be ready to direct some of your focus to a special someone.
Cancer
Now that Saturn finally ceases to have influence over your sign, you can start appreciating the lighter side of life. Embrace those you truly enjoy this August.
Leo
Saturn has officially entered your sphere, so it might be a good month to take things slowly, including your relationships. For now, focus on implementing more self-care, such as exercise and a healthy diet.
Virgo
Venus and Mars are in a place that will have you feeling happy during the month of August. Dressing to attract positive attention from a certain someone may be of interest to you this late summer.
Libra
Venus is entering your sign on the 17th, which may make you feel like a social butterfly. Now is the time to chat up someone you're interested in.
Scorpio
After months of healing, you are ready for your moment of rebirth this month. Reassess your romantic relationship with a clearer mindset.
Sagittarius
When Pluto moves forward in your sign on the 30th, you'll begin to feel more comfortable expressing yourself. Use this as a time to share how you really feel with loved ones.
Capricorn
As Venus enters your relationship arena and the Leo new moon on the 18th channels your house of intimacy, it's time to let go of your reservations and show your true feelings. Now is the time to start making connections and embrace new love.
Aquarius
Although you may be getting attention from multiple directions, the new moon in Leo on the 18th is all about deciding what's best for you romantically. Use it as a time to learn what you want and need from a relationship.
Pisces
Your guardian angel Jupiter is in your seventh house, making it an excellent time to learn about your relationships. August is a good month to sign up for a relationship seminar or workshop.
If you want to learn more about your horoscope, get an astrology reading from a professional psychic. A live psychic reading is a great way to find out what's in store for your love life.
Share This Page
---
Leave A Comment
You must be logged in to leave a comment. click here to login
Comments