---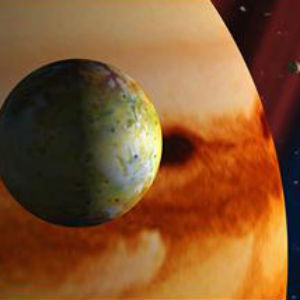 On the edge of May 9th's solar eclipse, Amanda Berry, Gina DeJesus and Michelle Knight were found after over a decade of abuse from their abductor in Cleveland, Ohio. Earlier this month, a Pennsylvania woman who was missing for 11 years returned. A woman in Bangladesh was pulled out of the rubble of a building that collapsed 17 days prior, and a Russian plane, missing since last June, was found May 5th.

Something is stirring again in the hearts of the families of every missing child and lost adult. Most of these stories will not have such happy endings but this is the season of hope. In the threads of these unrelated everyday miracles, there are powerful combinations of astrological conditions at work. In order to determine how these unique planetary events impact you, talk to a reader or have your astrological chart done.

Astrology will be dramatically influencing world events this spring and summer, as well as individual lives. It's a time of déjà vu; a time to reclaim what's lost; a time when the missing will be found; past lovers will be reunited; secrets will be revealed and questions will be answered.

We have been experiencing a rare series of occultation where Pluto is hidden by the Moon once a month. This has been occurring since June 2012 and will continue until August 2013. This amazing shift in the heavens had not been seen for 80 years. During the occultation period (usually the day before and the day after) Russian spies were discovered in America, the CIA scandal came to light, the body of an ancient English monarch was found, the body of a recent Palestinian leader was exhumed... and so it goes.

At the lunar eclipse of April 25th, Saturn was still exercising its influence with the clear message that it's time to reevaluate. We remain in a Mercury cycle which indicates healing, completion and starting over. During May, we will experience the intensity of a May 20th lunar eclipse (third Pluto/Uranus exact square) and a May 25th Sagittarius lunar eclipse.

During this amazing spring and summer, more secrets will come into the light. Change is welcomed and inevitable. Many of us will look at the past with unflinching eyes and learn to let go. Others will reclaim what is lost so they can begin again. Closed doors will swing open. Puzzles and problems will finally be solved. Karmic soul links will stir and karmic debts will be fulfilled. The past will be the past and the present will be an adventure. Nothing can remain hidden and anything is possible in times like these!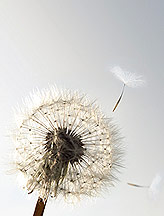 by Jackie x8992
Share This Page
---
Leave A Comment
You must be logged in to leave a comment. click here to login
Comments