Astrology and the New Year - When is the Best Time to Set Goals? by Psychic Mackenzie
Published Date 12/17/2017
Category: Astrology
---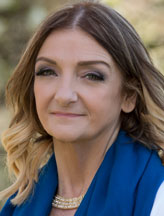 Get a Reading with Mackenzie x9602
2018 is almost here and so are the traditions of setting goals for the next 12 months and beyond.

But this year instead of broken promises and dreams, I have some suggestions on how why setting our intentions and goals at the right time is essential to getting it right this year!

Setting Goals at the Right Time – According to Lunar Cycles
We all know and have claimed, timing is everything. Setting goals around a new moon, for example, is smart. Lunar abundance practice starts with setting goals at the proper time, around each new moon. Lunar abundance practice is used to help you create a better life by teaching you to make decisions based on better timing. Making a decision at the wrong time often brings confusion and eventual failure and failure is never an option. The next new moon is Monday, December 18th, followed by the first one of the New Year on Tuesday, January 16th 2018.
A quick check here
can tell you when the next New Moon is on the horizon in the year ahead.

It's funny right (well not really.) I'm guilty too of setting New Year goals and then falling short. I think of all the good intentions that go into taking stock for the new year and setting realistic goals, when we have waned or stray from our path and why we often don't stick to it. All the hard work we did invest has been wasted, or has it?

Just like in Karmic love we learn lessons, right? Each time we fall short, in anything, if we're progressive we move on and learn our lessons well. We know instinctively, our goals are never out of reach, so we keep trying.

Letting Last Year Go During the Winter Solstice
Thursday, December 21, 2018, at 11:28 am EST marks this year's winter solstice. Typically, the winter solstice is the best day, a perfect time to let last year go and in setting New Year intentions. The day is considered magical because of the promise of the new year.

When you get ready to list your new year goals and intentions remembering that you didn't stick to your goals last year, will surely help you find the motivation to meet your goals now, yet to get it right, something must change. Bringing your old mindset into a new year won't work if you expect change. Cleansing your mind of all last year's activities and situations when you're ready to set your new year goals will help you make the best spiritual goals and determinations.

Don't bring the same mindset from last year into this new year – cleanse yourself so that you are different going into the new year. Use this day, the winter solstice, to meditate on letting go.

Don't bring the guilt and pain of not succeeding in all your past year goals into the new year. Use this day to cleanse, so that when you set your intentions and the timing is right you will have the ultimate opportunity to succeed.

I hope this helps you in finding the right time to set your new year goals. If you would like help in seeing what you may not see but need to see regarding changes needing to be made, contact a psychic advisor now, who will be happy in helping you set your goals according to lunar cycles.
Share This Page
---
Leave A Comment
You must be logged in to leave a comment. click here to login
Comments