---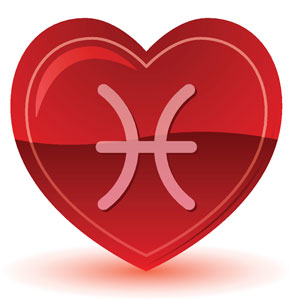 Got a date Friday night with a Pisces? If the answer is YES, then you are in luck! Kindhearted, intuitive and artistic are only a few of the wonderful qualities this water sign possesses. The Pisces is born between February 19th – March 20th and is known for their selflessness. When in love, this sign values a deeper, more emotional connection with their partner and typically isn't one for short-term flings.

Ready to get serious and take things to the next level with a Pisces? We are here to help!

Love and Romance Characteristics:
•
This sign doesn't lack on showing love! This sign is affectionate and passionate towards their partner.
•
Gentle, caring and extremely loyal. The Pisces values faithfulness in all aspects of a relationship.
•
Willing to go above and beyond for the one they love – ain't no mountain high enough!

Personality Traits
•
This sign is highly intuitive and often gifted with Psychic abilities.
•
Nurturing and warm-hearted. The Pisces is supportive and open-minded to their partner's ideas.
•
When feeling uninspired or rejected, this sign can be lazy and emotionally destructive.
•
Natural born artists – passionate for creativity, music, art, and literature.
•
This sign can be overemotional and sensitive given their heightened sense of intuitiveness.

Favorite Dates
•
Concerts, music or art festivals are sure to be a date night hit.
•
Outdoorsy activities are always welcomed! Take a hike and post up for a mid-day picnic in nature. Who knows, you may even get some dessert.
•
Given a Pisces love for the water, you can't go wrong with a beach day or evening dinner cruise.

Quotes Pisces' Live By
•
"I think there is a certain magic that comes from being creative."
•
"Your greatness is not what you have. It's what you give."

Zodiac Love Matches:

Cancer – What a wonderful match this would be! Both signs are highly intuitive, loving and cherish communication. Given their natural ability to connect with a higher sense of knowing, this match shows great confidence in their ability to understand the wants and needs of their partner.
Scorpio -
Loyalty and possessiveness are prominent characteristics in a Pisces/Scorpio relationship. While many may view this as a negative, with these signs, it works. When committed, this relationship has a strong bond of security which is of high importance to these loyal driven individuals. These signs are not afraid to put each other first and strive to ensure the happiness of their lover.
What do you think about dating an
Pisces?
Does this zodiac sign seem like an ideal match for you? Get out there and have some fun and make sure you get an Astrology
Love Reading
to find out if he or she is the one.
Share This Page
---
Leave A Comment
You must be logged in to leave a comment. click here to login
Comments