---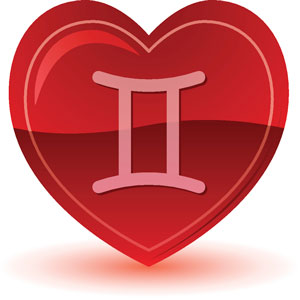 One thing is for sure, spending time with a Gemini will never be boring. This sign born between May 21st - June 21st is talkative, whimsical, full of energy and life. Getting to know a Gemini is easy as this sign is extremely outgoing and loves meeting new people.

If you can handle a flirtatious partner who may come with a little drama, you'll surely enjoy a Gemini lover. 

Love and Romance Characteristics:
•
A Gemini woman can be a bit hesitant when it comes to love. Be patient. Monogamous commitment takes a little more time.
•
A Gemini man often has traits of being very flirtatious - it might be a good idea to keep your hot friends to yourself. 
•
Overall, the Gemini lover is passionate, adventurous, great in bed, and willing to try just about anything once. 

Personality Traits
•
A Gemini is often the life of the party! This sign loves being surrounded by friends. Also, this sign is very family-oriented and enjoys spending time with close relatives. 
•
Very intelligent and able to engage in intellectual conversations. However, conversational topics can go from the latest literary novel to gossip about so and so real quick. 
•
Often nosy – can be somewhat off-putting to newer acquaintances as the Gemini has no filter when it comes to asking personal questions. 

Favorite Dates
•
Lucky for you - A Gemini has no problem with being a cheap date. Take your partner to a family gathering, house party, or really, anywhere where they can thrive in a social environment. 
•
Gaming, arcades, or anything pop-culture related will be a hit! A Gemini loves entertainment, good times, and a little flirty competitiveness. 
•
Being intellectual by nature, a Gemini would enjoy a local convention where they can see and learn new things. 

Quotes Gemini Live By
•
"Don't crash the party, be the party!"
•
"Family is everything."
•
"A little gossip goes a long way."

Zodiac Love Matches:

Libra – What a fantastic match! Personality, interests, and communication styles align beautifully in this pair. This match will surely love each other's company, given their outgoingness and interest in social environments. These signs work well together as communicators and as partners in-between the sheets. 
Aries – 
An Aries and a Gemini are likely to have a great time together. Both signs love adventure, trying new things, and spontaneity. This match will not only grow together but will also learn from one another. A soulmate connection is quite probable!
What do you think about dating a
Gemini?
Does this zodiac sign seem like an ideal match for you? Get out there and have some fun and make sure you get an Astrology
Love Reading
to find out if he or she is the one.
Share This Page
---
Leave A Comment
You must be logged in to leave a comment. click here to login
Comments