---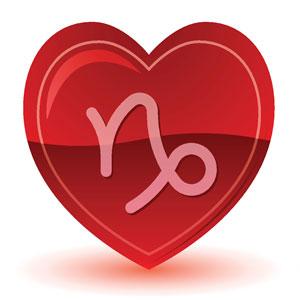 Born between December 22nd – January 19th the Capricorn male or female is hardworking, dedicated and very responsible. This zodiac lover is successful in life and career with their no BS demeanor. Capricorns can often be stuck in their way of doing things, but the right match is sure to shake things up.

Do you have what it takes to pull a Capricorn out of their shell?

Love and Romance Characteristics:
•
This sign enjoys the act of making memories with the ones they love. Taking pictures, sharing items of sentimental value and recalling past events will bring a smile to a Capricorns face.
•
Capricorns do well in love with someone who shares a mutual value of financial and material stability.
•
This earth sign is very protective of their lover. Feelings of safety and security in this romantic relationship will not fall short.

Personality Traits
•
Being impulsive or spontaneous isn't a Capricorns forte. Everyday decisions are tactful based on practicality.
•
Capricorns are intelligent with a witty sense of humor. Depending on your personality, some of their jokes may go right over your head.
•
Capricorns do great in managerial roles as their zodiac personality values professionalism and structure.
•
This sign does not like being made fun of regardless of the nature of the comment or joke. Personalities who "poke fun" in a flirtatious manner may unintentionally offend a Capricorn.

Favorite Dates
•
Plan a weekend getaway and be sure to take lots of pictures.
•
Capricorns prefer reservations and planning - a classy night out consisting of dinner and a show would suffice.
•
A homecooked meal straight out of a recipe book or a cooking class where direction is involved is sure to end with a sweet goodnight kiss.

Quotes Capricorns Live By
•
"If you're not doing what you love, you're wasting your time!"
•
"You're proof that I can do anything I set my mind to."

Zodiac Love Matches:

Taurus- Relaxed and easygoing is the vibe when these signs are connected in a romantic nature. Although there are a lot of differences in personalities, these signs work well together during life's up and downs. As a couple, this match encourages one another to grow which is vital in any long-term relationship. The Taurus also shares the value of financial stability which is very important to a Capricorn personality.
Virgo-
Here is a wonderful match! Soulmate potential is very likely when these two signs are connected. Their practical outlook on life, value for self-image and professionalism align beautifully. When it comes to long term growth, this zodiac pair works well together as they both understand the importance of work ethic. Sexually, these signs have amazing chemistry in-between the sheets.
Capricorn personalities also pair well with
Scorpio, Pisces and Libra
.
What do you think about dating a
Capricorn?
Does this zodiac sign seem like a match made in heaven? Get out there and have some fun and make sure you get an Astrology
Love Reading
to find out if he or she is the one.
Share This Page
---
Leave A Comment
You must be logged in to leave a comment. click here to login
Comments