---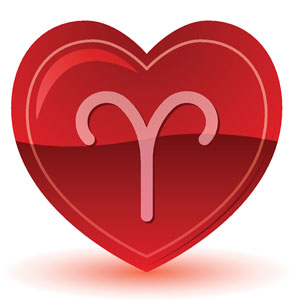 Full speed ahead! The Aries sign born between March 21- April 20th is a ball full of energy whose optimistic personality is a force to be reckoned with! The Aries falls under the element of fire (how fitting) and is sure to strike while the iron is hot – if they are interested in someone or something, they will go for it!

The single and ready to mingle Aries is committed to finding true love – do you have what it takes to keep this fire ignited?

Love and Romance Characteristics:
•
Very generous when it comes to dating and love. Enjoys going the extra mile to make their partner smile. Their giving and warm demeanor are unlike any other in the zodiac.
•
Aries succumb to initial attraction. They enjoy the chase and would move mountains to see and be near the one they love. Sometimes, however, the hunt can be far more exciting than the catch.
•
This sign is passionate, romantic, and not afraid to express their feelings. Sexually, they are willing to try new things and "give" a little extra to please their partner.

Personality Traits
•
The Aries is a natural-born leader, diplomatic and determined. You can count on Aries to move things forward and put ideas into motion.
•
Their fiery personality can have its drawbacks at times, often resulting in impatience, selfishness, and moodiness. Our suggestion is to walk the other way when the Aries wakes up on the wrong side of the bed.
•
Socially, an Aries sign can easily make new connections given their open-minded outlook and ability to speak direct, honest, and with confidence.
•
An Aries is a good judge of character and won't hesitate to walk away from relationships they feel are based upon bad intentions.

Favorite Dates
•
Theater or a live concert is sure to impress Aries. Afterward, pitstop for some coffee and engage in a post-show discussion.
•
Plan a date around what interest your Aries date – do they enjoy cooking, history, or outdoor activities? An Aries will undoubtedly appreciate the thoughtfulness and will thrive in any environment where they can be themselves.

Quotes Aries Live By
•
"I'm a pretty good judge of character."
•
"You can't live a positive life with a negative mind."
•
"The happiest people are the givers, not the takers."

Zodiac Love Matches:

Leo – This is a beautiful balance of energy when pairing a Leo and Aries together. While one may believe that strong personalities may clash, this duo pairs along beautifully. Values and emotions are commonly shared, which sets the foundation for long-term potential. Expect a relationship full of passion, even when arguments arise!
Aries -
An Aries with an Aries can be one of the most rewarding relationships. There certainly needs to be some give and take and a healthy level of maturity between the signs; otherwise, the ram personalities may find themselves head to head. This powerhouse couple not only will have an incredible sex life, but their potential for long-term success in life, career, and overcoming obstacles will thrive.
What do you think about dating an
Aries?
Does this zodiac sign seem like an ideal match for you? Get out there and have some fun and make sure you get an Astrology
Love Reading
to find out if he or she is the one.
Share This Page
---
Leave A Comment
You must be logged in to leave a comment. click here to login
Comments