---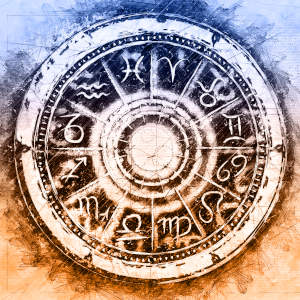 Wondering where your love life will take you? April 8 brings a solar eclipse, which may supercharge some of the energies in your horoscope. Here's a quick rundown of what your zodiac sign can expect this month.
Aries
April is a favorable month for you. This is a good time for new beginnings, so pursue that budding relationship or fresh idea you've been considering. Look for opportunities to align your relationship and career goals. This may bring you a financial boost this month.
Taurus
April may find your love life looking a little lackluster. Rather than grasping for romance, take this time to build deeper connections with your friends and remember that love comes in many forms.
Gemini
You're in a very independent period in your life, which will likely continue through September. Use this month to focus on loving yourself and enrich your life by participating in community activities and expanding your social circle. Love will find you when the time is right.
Cancer
There is the possibility of new romance for you. Between April and September, you're likely to find a seemingly fated romance, which will quickly sweep you off your feet.
Leo
A deep friendship in your life may develop into something more this month. Consider getting a love tarot reading for more guidance on how to handle this situation.
Virgo
Your partner is a great blessing to you this month. You'll enjoy great support and encouragement from those who are close to you.
Libra
There is a big emphasis on love for you this year. If you're in a relationship, give it extra care and pampering. If you're single, new love will find you soon.
Scorpio
Good news, Scorpio — your romantic outlook is outstanding this month. There's also a spotlight on creativity now through June, so look for playful ways to strengthen your relationship.
Sagittarius
Now is the time to let go of fears and insecurities that could be hindering your love life. Release the past so your current relationship can thrive.
Capricorn
Someone from your past may resurface this month. This could be someone from your recent past or from a relationship you had in a previous life. Consider a past life reading to help you better understand the situation.
Aquarius
Your feelings will float close to the surface this month. Don't let a misstep in your relationship become disastrous. Try to stay centered and let small issues go.
Pisces
Fear and insecurity make it difficult for you to receive love right now. Work on yourself and look for love to re-enter your life around July.
With your horoscope in mind, you can plan to make the most of April. Be mindful of the extra energies buzzing about during the eclipse, and give your relationships the care and attention they need during this time.
Share This Page
---
Leave A Comment
You must be logged in to leave a comment. click here to login
Comments