---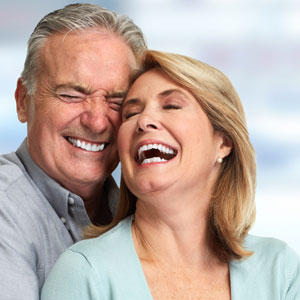 April brings sunshine, new growth, and plenty of opportunities for romance. Find out what this spring month has in store for your love life and discover how to make April as exciting as possible in the love department.
Aries
Arians typically know what they want and set out to make it happen. If you're feeling unsure about what you want in love, April is the perfect time to experiment, push your boundaries, and take those romantic goals to the next level.
Taurus
Taureans are known for falling head over heels for romantic interests, and this month is no exception. When passion is in the air, as it will be in April, nothing can get between you and that loving feeling.
Gemini
Whether you're in a long-term relationship or are searching for your better half, creating the ideal partnership is on Geminis' minds this month. Focus on feeling content with yourself, and let the partnership you crave follow.
Cancer
April might start off slow for Cancers, but a little self-care is all you need to start feeling like your usual romantic self again. By midmonth, you'll be feeling the full effect of springtime passion.
Leo
As spring flowers bloom this month, Leos are bound to do the same. You'll see the potential for passion in every aspect of life, and that's sure to make your internal fire roar.
Virgo
Something must be in the air this month because Virgos feel more romantic than usual in April. Whether you feel like taking it slow or moving forward at lightning speed, pursue your passion. Try a tarot reading to get a glimpse of what's ahead.
Libra
April is all about progress for Libra?ns, making this month the perfect time to take your relationship to the next level. In late April, balance out that hard work with some much-needed time to yourself.
Scorpio
Scorpios are known for a love for the new, and you're bound to feel extra spontaneous in April. If your romantic advances go over well, you might just be onto something.
Sagittarius
Sparks are flying for Sagittarians at the beginning of the month, starting spring off on a passionate note. Balance your red-hot romantic pursuits with ample self-care, and you could find a winning combination.
Capricorn
Capricorns are used to leading the way, but in April, love has the potential to take the driver's seat. See where those romantic sparks lead, and you might like — or love — what you find at the end of the month.
Aquarius
Love is all around Aquarians this spring month, whether you're in a long-term partnership or are seeking something new. Tune in to those romantic vibes and get ready to starting something exciting.
Pisces
April begins with a bit of self-reflection for Pisceans, but once you've come to terms with what you want and what you need in love, you'll be more ready than ever to seek it out. Look forward to a truly lovely and very satisfying end of the month.
Want to make the most of new beginnings this spring? Get a psychic love reading for even more insight into your romantic potential in April.
Share This Page
---
Leave A Comment
You must be logged in to leave a comment. click here to login
Comments