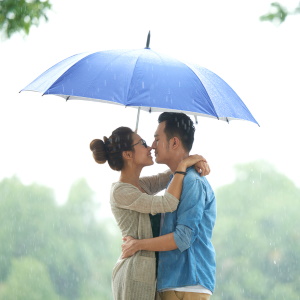 April 2021 is a time of change as Pluto goes retrograde in Capricorn, offering the chance to change your plans. The sun in Taurus creates some interesting energies around the middle of the month, while the new moon on April 12 offers intriguing personal insights. See what else your horoscope has in store.
Aries
Those in a relationship will enjoy support, understanding, and stability this month while singles are likely to find love. Be careful where you direct your attention, however, as there's the possibility for jealousy.
Taurus
If you're in a relationship, you'll find it improving as you progress through the second half of the month. The single Taurus may find a new love interest around the new moon on April 12.
Gemini
Jupiter brings good fortune to your love life in April. The single Gemini may have a hard time deciding where to focus their attention with so many promising options. Those in a relationship will learn something new from their partner this month.
Cancer
Mars takes over your love zone creating passion and excitement in your relationship. Make sure you don't get too demanding, however, or your desire to deepen your relationship may put too much pressure on your partner and backfire.
Leo
Your communication skills will shine this month, helping single Leos find new prospects. If you're in a relationship, expect lots of passion this month.
Virgo
The single Virgo may find an old love interest reappearing in the middle of the month. If you're in a relationship, you can anticipate smooth sailing and sweet romance.
Libra
The sun puts a playful slant on your relationships through April. Around April 22, Venus will cause your love life to heat up significantly.
Scorpio
If you're in a relationship, you need to make sure you're paying enough attention to your partner this month. Your career will command a lot of your time, but it's important to divide your attention accordingly. If you're single, this is a good time to focus on your work life and put off romantic pursuits.
Sagittarius
Relationships will flourish this month for both the single and attached Sagittarius. You will feel a great deal of creative energy around this time, which may inspire some unforgettable dates.
Capricorn
If you're in a relationship, you may start feeling the pull to change something this April. The single Capricorn should avoid going back to previous lovers and look instead toward something new.
Aquarius
The new moon on April 12 creates the perfect opportunity for romance. This is the ideal time to plan a romantic date with someone special. You may find that your partner understands you better than ever right now.
Pisces
For the single Pisces, April is better for friendships than romantic relationships. Those in a relationship may face some conflict this month. Keep your cool and you can ride out the challenges.
For more insights into your love horoscope, consider a personalized astrology reading.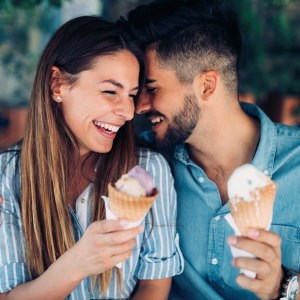 Astrology
September Love Tips For Every Zodiac Sign
Is your relationship healthy or is it time to move on? Find out what September has in store for your love life with these romance horoscopes by Zodiac sign.
Share This Page
---
Leave A Comment
You must be logged in to leave a comment. click here to login
Comments