---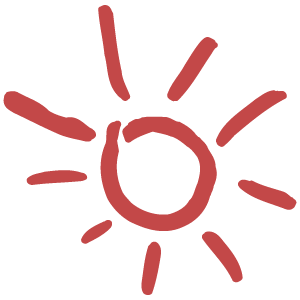 In the practice of numerology, 9 is considered a vibration of endings, completion, accomplishing, flexibility and most of all, mystical in its nature. No matter what you do with a 9 (or three 9's) it always factors out to a 9. So what can we expect on a day such as today… one thing I want to mention is that we are not factoring in the 2 in 2009 – if we did, this day would actually be a 2 day because in numerology, the 9 gets canceled out by itself. It is however very rare that we get a triple play and it is a good day to place a bet if you are so inclined. The next triple day will be 1/1/10, so we are afforded some privilege with the triple digit 9 as it is a rare occasion indeed. On this day things will slow down and be examined with great detail. It is a good day to go for a check up with the dentist or doctor. It could be a day of heartbreak or a day of total freedom. I would say it will be a day of remembrance; if not global than personal for sure. It is one of those days that will symbolize a marker in our lives. It's a good day for a Psychic Reading as it will be incredibly in-depth. Flexibility is the key word, as the 9 can be flipped to a 6, giving us a triple 6, yet if we add the triple 6+6+6 = 18 = 9.  So, no matter what you do to the 9 it always lands on its feet as a 9; this being a positive energy for the triple 9 day. 9 = I and R when converted to letters. The triple I gives energy on an individual basis – in the system of Acrophonology (the horoscope in your name) the I = Taurus which is sensual and earthy. The R= Aries which is about putting action behind thoughts. So having this energy on our triple 9 day could certainly enhance life.
As far as the factors in life here it is broken down:
LOVE – either end it or get married
MONEY- the sky's the limit negotiations will go well
CAREER – you know what you're worth: "go get it"
HEALTH- get your check-ups and don't take risks (no sky divining or bungee jumping)
TRAVEL – the best day of the year for a trip, be it short or long
Just a little pop-culture news
The movie 9 is being released in September …  9 is a computer animated film produced by Tim Burton (The Corpse Bride) and Timur Bekmambetov (Wanted, Nightwatch), directed by former WETA Digital artist Shane Acker, and featuring the music of Danny Elfman. Based on Acker's Academy Award-nominated 2005 film festival short (watch it on
YouTube
), 9 is a post-apocalyptic nightmare in which all of humanity is threatened. On this day 9/9/09 the entire collection of the Beatles catalog will be released in re-mastered state of the art fidelity... What a great way to start the day. I don't believe the world is coming to an end… the 9 is a great number to embrace with all the positive energy it brings, this day of triple 9 should be interesting and exciting. So enjoy whatever you do.
Share This Page
---
Leave A Comment
You must be logged in to leave a comment. click here to login
Comments