---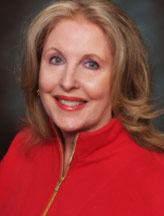 By Suzi x8046
The Sun entered Taurus on 4/19/2020. Taurus brings into our lives the love of family, food and fun. They are wired to go the long term and can have a hard time leaving relationships that have been over for a while. Taurus loves luxury and is the serious money sign associated with trust funds and general inheritances. If it looks good, tastes good or smells good Taurus is paying attention.
This year distant family could need your help and guidance. You also may decide to return to school/ seminar to advance and expand your career choices.
MONEY and CAREER
You will be thinking about the next level with your career and be looking into additional education or at the very least taking a series or seminar of classes. As this year proceeds you may find that your priorities are changing at a deep level as you find you gain a new inner strength. You may feel a bit restless which is different for Taurus, but it is simply the winds of fate pushing you into an exciting new path.
Lucky Money Dates: 4/29/2020 - 8/7/2020 and 12/6/2020 - 1/9/2021
LOVE and ROMANCE
This year a sudden attraction could really shake up your world, but in in good way! It is a funny thing about love… it can tap you on the shoulder and bring that ordered life you worked so hard on. It's a wonderful feeling to have your heart full of smiles. Watch for the quiet one, perhaps a bit shy, but eyes that hold a wonderful beauty. It's a world you will know you want to be part of. Enjoy this special encounter!
Lucky Love Dates: 10/3/2020 - 10/23/2020 and 11/22/2020 - 12/16/2020
HOME and FAMILY
It is important this year to be as flexible as possible as your home and family may go through some unexpected changes. This does not mean something bad, but change is never easy as we often have to rearrange our lives to help others. A family member may need your help. Be a force of strength as shifts and changes push your life forward. You are stronger than you think!
SPECIAL BLESSINGS
Angel wings cover any long-distance travel and people that you may meet from a distance. Education could bring a different kind of blessing with insights never considered before.
Share This Page
---
Leave A Comment
You must be logged in to leave a comment. click here to login
Comments