2015 Astrology Predictions: Cancer to Sagittarius by Psychic Suzi
Published Date 1/1/2015
Category: Astrology
---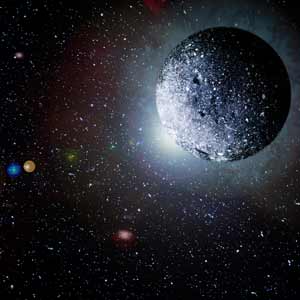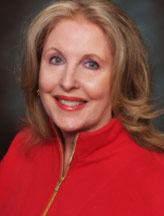 By Suzi x8046
Here are your 2015 predictions for the last 6 sun signs of the zodiac.
Missed the first 6?
Read about other signs here.
CANCER
As 2015 begins, you have to pace yourself as you organize your money resources. Income issues step forward as unexpected company/career moves appear around April 2015 freeing you from the restrictions of a job you've lived with for a long time. Any adjustments due to these changes will be more fulfilling than they appear at first glance. Your security will improve. Kind words from family warm your heart and support you as you travel through exciting adventures this year.
LEO

Lucky Leo enters 2015 under the angel wings of Jupiter in Leo retrograde from December 2014 to April 2015. During this time you'll rethink and redefine what you really want to accomplish this year, with the green light to move forward by late April. You attract opportunities where your natural leadership talents shine. Money matters will take an upswing from summer 2015 to August 2016. You may find a sudden reset of your outlook on life that opens the doors to take a fresh risk with your dreams. Believe in the magic of life's chance happenings.
VIRGO
Doors open for you in 2015 through inspiration, dreams and intuition; it all comes to life through creative talents taking flight this year. By April you'll see a new path begin to open for a long overdue project. A sudden surprise/windfall or lucky break is in the wind around late spring that could help release you from some of your money concerns and restrictions by August. A personal boost arrives by early fall in the form of better confidence as you continue a prolonged transformation of personal security. Trust in the process—you are a winner!
LIBRA
You greet 2015 in an active period of turning points in your life as you seek positive change. With extra support from Saturn (structure and stamina) and Jupiter (good luck and protection) both in fire signs, big creativity is on the way to you for a special project that will allow you to complete it despite a slow start. Sudden encounters add sparkle to your personal life—take a chance it could be well worth it. Travel could release the angel of inspiration in your life both personally and professionally; enjoy the journey!

SCORPIO
As 2015 arrives you discover that it's a year to pull all those lose ends together reinforcing your yellow brick road to career success. You have the ability to decorate your public image with a little stardust this year. It's OK to be a bit more open to life and the interesting people that cross your path this year. You're in a prolonged cycle of rebuilding to a more solid base to sustain your future goals. Trust the sudden opportunities that happen with your 9-5 work; it's best to go with the flow. By fall, well-earned career dreams start to really bloom.

SAGITTARIUS
In 2015 you find yourself experiencing deep personal growth, redefining who you are and what you want your future. Saturn, the power planet, in your sun sign is going to be the wind at your back as fated moments release you to come into your own. This fall, the biggest changes arrive enhancing your vitality and excitement, letting you do what you love.. The hand of destiny will make all the hard work worth it. Your travels are protected this year, opening your vision to new horizons.
Share This Page
---
Leave A Comment
You must be logged in to leave a comment. click here to login
Comments