---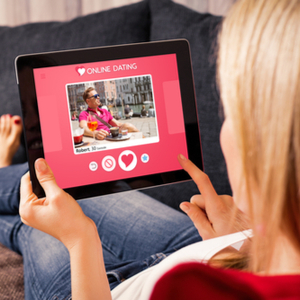 Finding love online is more common than ever. That's why it's important to understand how astrology readings affect the way you approach online dating. Learn more about your online dating style according to your zodiac sign.
Aries (March 21-April 19)
Aries are some of the most passionate partners. They're always looking for sparks to fly on that first date. In addition, they tend to be blunt when it comes to their needs and desires.
Taurus (April 20-May 20)
A Taurus expects his or her date to do most of the work. They want their matches to be the ones to pursue them rather than the other way around. They want committed relationships rather than casual hookups.
Gemini (May 21-June 20)
Geminis are very flirty with their online matches. Their profile, however, might not be very realistic. Due to their two-sided nature, Geminis only want to show their best qualities in their dating profiles.
Cancer (June 21-July 22)
Cancers love companionship and affection. With online dating, they're rarely looking for casual relationships or hookups. However, it might take some time to crack the "shell" they've formed to protect themselves from heartbreak.
Leo (July 23-Aug. 22)
Leos often list their sign in their dating profile as a point of pride. They are very good at being charming in online conversations and first dates. Because Leos naturally love attention, they might date multiple people at once.
Virgo (Aug. 23-Sept. 22)
Virgos are timid when it comes to online dating because they hate rejection. Matches usually have to make the first move. They crave reliability and straightforward communication in relationships.
Libra (Sept. 23-Oct. 22)
Libras love to flirt and are very affectionate. Many Libras juggle multiple relationships at once and prefer nonexclusive dating. When they find a serious match, however, they're very loyal.
Scorpio (Oct. 23-Nov. 21)
Scorpios are highly sexual and often use online dating for hookups. They're quite independent most of the time but are very intense and passionate when in a serious relationship.
Sagittarius (Nov. 22-Dec. 21)
The Sagittarius is a free spirit. They often include travel photos in their dating profiles and love to have deep, intellectual conversations. They enjoy being the center of attention but avoid partners who are too clingy.
Capricorn (Dec. 22-Jan. 19)
Capricorns are all business when it comes to online dating. They want to know about your career and your goals right away. They seek both commitment and stability in relationships.
Aquarius (Jan. 20-Feb. 18)
The independent Aquarius uses dating apps to date casually and meet lots of interesting new people. They are generous and empathetic, often listing causes that are important to them in their dating profiles.
Pisces (Feb. 19-March 20)
Pisces are creative and unique, but they can also be flaky. They are very romantic and caring partners and love unique date ideas such as love tarot readings.
Ready to find a match? Make your online dating interactions more successful by using these insights about your sign.
Share This Page
---
Leave A Comment
You must be logged in to leave a comment. click here to login
Comments