---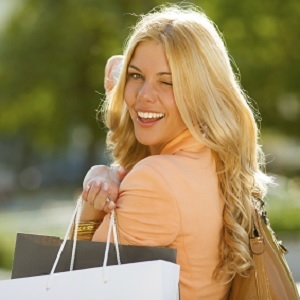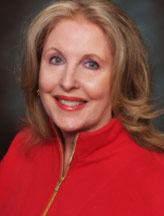 By Suzi x8046
Holiday shoppers come in all styles, from fast to slow to last minute and yearly shoppers. Here's a fun review of what your astrology sun sign reveals about your shopping habits.
FIRE SIGNS
The fire signs love all the razzle-dazzle of the season but do have diverse shopping styles.
SAGITTARIUS:
You shop till you drop with an eye for hot, trendy items that keeps you in motion. But your weakness involves over-shooting the budget and disregarding the well-intended shopping list in all the excitement. You believe in going big with your generous heart.
ARIES:
You love the adventure of the chase when searching for the perfect gift and you thrive on snap decisions. Modern and techy items are your favorites, with a sleek style. As a last minute shopper, you can pull off great results/gifts that bring smiles and delights to all.

LEO:
You excel at holiday shopping, believing only the best will do. The downside is you'll stretch your budget to the very limit (and then some) as you search out treasures, great or small, to the joy of loved ones.
EARTH SIGNS
The earth signs are attracted to the warm, fuzzy moments of the holidays, sprinkled with friends/family gatherings and shared holiday feasts.
CAPRICORN:
This earth sign loves tradition. Though a bit quiet about feelings, they can be surprisingly sentimental. Holiday shopping releases a special style leaning towards classic gifts. Capricorns can often give touching and impressive items.

TAURUS:
They love anything that looks good, smells good, and tastes good. These pleasure-seekers take their time but can suddenly find time has run out and they have to get things done at the last moment. Their gifts represent first-class style and luxury—it's all about quality.

VIRGO:
The queens and kings of holiday planners with lists for their lists. They'll search out the perfect gift in earnest that it's budget sensitive. It's all about the details, either elegant or simple and a lot of love and care goes into their holiday purchases.
AIR SIGNS
The air signs love to think about all the fun while pondering gift ideas. They'll research all kinds of information to get just the right one.
AQUARIUS:
They love holiday shopping because they can share with their many friends the shopping and social experience combined. They tend to give unique gifts but thoughtful to each person. However, distractions can slow them down but they get things done just in time.
GEMINI:
The children of the zodiac, holiday shopping is really a national holiday for them and every minute is meant to be enjoyed. Social and curious, they look at everything more than once, talking, thinking, and sometimes making that special choice last-minute. Gifts are all fun and full of sparkle.
LIBRA:
The elegance and romance of the holiday appeals to Libra. As social directors, they plan in advance to combine shopping and good friends. They have a real talent for hunting down lovely, beautiful gifts for loved ones.
WATER SIGNS

As sentimental souls, the water signs spring to life over the holidays. They love to nurture and spoil loved ones.
PISCES:
Dreamers of love and magic; the holiday shopping events are thought about throughout the year. Pisces are sentimental and plan their gifts from touches of memories combining homemade items to old fashioned gifts including yummy candies/cookies/cakes. They spoil everyone with sweetness from the heart.
CANCER:
These year-round shoppers store treasures for the big night. Gifted in searching out everything from charming antique pieces to handmade quilts, they always consider what someone will love. Big hearted, you are well known for your generosity.
SCORPIO:
Loves the mystery of what's in all those boxes/presents under the tree. They can keep secrets delighting in the element of surprise, choosing gifts that can be magical, marvelous and sexy. All this style reflects their deep feeling of love over this special season.
Share This Page
---
Leave A Comment
You must be logged in to leave a comment. click here to login
Comments