---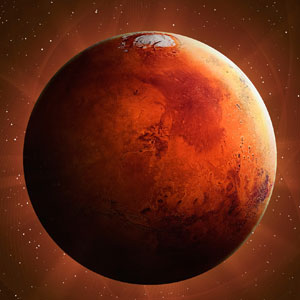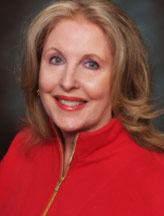 Get a Reading with Suzi x8046
Mars recently turned retrograde on 4/16/2016 and lasts until 6/29/2016. It reverses in two astrology signs starting in Sagittarius and returning into Scorpio. Mars represents action, aggression and sex motivating us to manifest events in our lives. In a retrograde cycle, unexpected shifts occur and things can get complicated. Sagittarius can encourage us to overshoot the runway and Scorpio digs deep with mystery and secrets. Over this changeable cycle, patience can act as your best compass.
Let's take a look at your sun sign and rising sign (by the minute of your birth) to discover how this cycle manifests in your life.
FIRE SIGNS: ARIES-LEO-SAGITTARIUS
ARIES: Money matters or agreements tied to legal issues like estate, inheritance or divorce are hit with delays. Hidden information will come to light that could turn things around. Funding for education could hit a snag until this cycle ends.
LEO: Plans tied to family and real estate take a sudden turn. Taking a gamble looked good but it's most important to read the fine print. A new love interest could start out fast but watch out for hidden control issues.
SAGITTARIUS: Ideas and plans you've been working on behind the scenes finally get started… then hit a road block. Who you contract with may be talking in a very convincing way but they are not listening. Trust your intuition and wait it out.

EARTH SIGNS: TAURUS-VIRGO-CAPRICORN
TAURUS: Secrets in your marriage or a contract come back for review. Honesty is the best road. It is time to look at what you really want and what reality points to. Any money matters delayed will work out better in the end.
VIRGO: Situations tied to family including siblings, cousins, aunts and uncles come to a turning point. Watch out for problems with neighbors that just need a kind word to clear up a misunderstanding. Any purchases of real estate will be delayed for now.
CAPRICORN: Hidden events could pop out created by situations beyond your control. Watch out for a person who thinks they are helping you by telling you their truth but could unintentionally misinform you. Think twice before taking any serious action until this cycle ends.

AIR SIGNS: GEMINI-LIBRA-AQUARIUS
GEMINI: A health issue considered taken care of could return needing a small fix or redo. Sudden changes at work may surprise you but will help you in the long term. Keep in mind what your goals are and move forward after this cycle closes.
LIBRA: Just when you thought income issues had settled down, you suddenly are hit with an unexpected expense. This could delay a new car purchase or a small trip. Your personal power and bank account will be restored at the end of this cycle.
AQUARIUS: Your career achievements, almost within reach, are stalled. The people in control are fussing with the details causing delays. Honors beckon as summer arrives and all your patience will benefit you then.

WATER SIGNS: PISCES-CANCER-SCORPIO
PISCES: For so long you have had a set view of life and now through certain personal events you need to rethink your philosophy. Control and false security have denied you a certain freedom. Release the butterfly of your spirit and a change in personal status will become the prized reward.
CANCER: If single, an exciting sexy partner that arrived in your life recently could suddenly shift directions several times over this retrograde cycle. Think over the reality of the whole relationship. Is it worth the stardust instead of the steady? Thinking of adding another baby to the family, delays arrive until summertime.
SCORPIO: Enthusiasm over a new job opportunity can be a boost to your income but suddenly takes a turn. You will question if everything all it seems. The answer is in the details and time is needed to review anything hidden. Trust your intuition. It is sound and patience wins the day.
Share This Page
---
Leave A Comment
You must be logged in to leave a comment. click here to login
Comments