---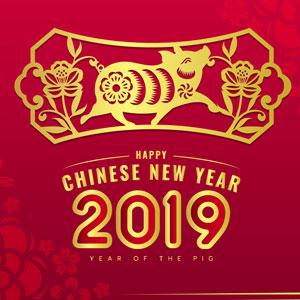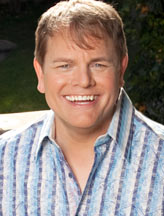 Get a Reading with Arthur x8237
Bacon Lovers Rejoice! As 2018's Year of the Dog gets ready for its 12-year slumber, 2019 brings us The Year of the Pig, which according to the Chinese Lunar Calendar, officially starts February 5th and runs through January 24th, 2020. In addition, since this will be a "yin" year and the element is Earth, it is also known as The Year of the Earth Pig.
The Pig is the last (12th) position in the Chinese Zodiac. Legend has it that the Jade Emperor decided the order of the zodiac animals based on the order in which they arrived at his party. The Pig came in dead last. The reason? Well, that depends on which story you want to believe: A. He had to rebuild his house after a wolf burnt it down or B: he overslept. You choose!
And best of all, in Chinese culture pigs are the symbol of wealth and attract success and good fortune. So, according to Chinese Astrology, 2019's Year of the Earth Pig will be a great year when it comes to making money and investing, as well as, a year of joy and friendship for most signs.*
You are a "Pig Chinese Zodiac native" if you are born in one of these years: 1935, 1947, 1959, 1971, 1983, 1995, 2007, and 2019.
Interesting enough, all through the coming year, the characteristics of the sign of the Pig will find a way to be noticed and expressed by all 12 Chinese Zodiac signs – from being generous and gentle to inspirational and optimistic. But that being said, Pigs have a weakness for daydreaming – so we need to be cautious not to get caught up in our imaginations instead of taking action when it's needed. At the same time, being too gentle and generous can make the Pig an easy mark for the con artists of the world, so everyone needs to shy away from wearing their "pink rosy colored" glasses all the time.
On the worldwide stage, since it's a Yin Year of the Earth Pig, there should be good news around the corner with world events, with new and interesting International Relationships, including new regimes and governments in some counties, while bringing new social order to others.
When it comes to helping to create abundance and success, each year of the Chinese Calendar has its own set of lucky colors and lucky numbers. According to Chinese Astrology and Feng Shui, the lucky colors recommended to wear during The Year of the Earth Pig are: vivid red, azure blue, white, pink, and orange. Also, specific colors of the Earth are brown and yellow. Lucky numbers are 4, 6, and 8.
Some famous folks born in the Year of the Pig:
Elton John, Val Kilmer, Minnie Driver, Wynona Ryder, Stephen King, Noah Wyle, Christina Applegate, Jada Pinkett, Billy Crystal, Tom Arnold, Edward James Olmos, Emma Thompson, Arnold Schwarzenegger, Hillary Rodham Clinton, Woody Allen, Julie Andrews, Richard Dreyfuss, Mark Wahlberg, Mila Kunis, Alfred Hitchcock, Amy Winehouse, Rachel Weisz, Jenna Elfman, Luke Wilson.
Unsure which Chinese Zodiac sign you are? No problem. CLICK HERE to learn your animal sign based on the year you were born.
Share This Page
---
Leave A Comment
You must be logged in to leave a comment. click here to login
Comments