---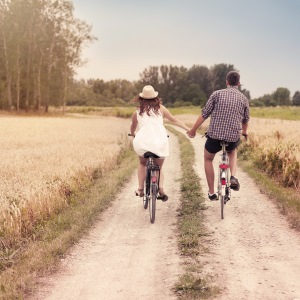 September is time to reap the harvest. Virgo transitions growth into maturity, and reminds us that after the fun of the summer, we must still deal with reality. That has implications for all in love.
Aries
Though September is a compassionate time for Aries, it's also a stressful month for love. General nervous feelings and tension, coupled with being too busy this month to communicate well, makes it difficult for emotional relationships.
Taurus
September is a mixed bag for Taurus. It's not easy this month to relax, so lovers may find their Taurus partners unresponsive and irritable. Instead of the usual easygoing nature, you may experience outbursts. At the same time, September makes Taurus particularly affectionate and generous.
Gemini
Geminis in September tend toward distrust. You crave love, affection, and attention, and if you don't get it from your partner, you may fall into the trap of reading too much into their actions. Instead, use this month for socializing with friends. A live psychic chat can help you find where to channel your energy this month.
Cancer
Communication is key in September. Make sure you are open with your partner about your home and families, and be certain to listen to each other. Now is the time to speak up.
Leo
Partnerships and marriages get dominated by issues related to children this month. You'll need to make some important decisions, and there could be a clash between realism and idealism. The solution might be easier than you think, and things should resolve by next month.
Virgo
You value independence in September. At the same time, Virgo is looking for consistency and stability in love. If you believe your partner or love interest is a source of support, the relationship will feel smooth this month.
Libra
September is a time of the unexpected for Libra. It's possible for sudden arguments to pop up and strain relationships. Don't be tempted to put things off. Instead, communicate well, and make plans beforehand.
Scorpio
September can bring disruption beyond your control. An astrology psychic can help you know what to look out for and how to react. Single Scorpios may attract a new love with similar interests, while those in relationships could face unrealistic expectations.
Sagittarius
Be wary of being dramatic and willful this month. Take the time to assess relationships. You may be getting what you want, but think about if this is the same as what you need.
Capricorn
Your goals and career ambitions can take precedence over love and family this month, which may manifest in accusations from loved ones. An inability to speak about your deeper emotions can damage relationships this September.
Aquarius
Changing moods and needs can make it hard for an Aquarius to know what you want in love. As September progresses, though, you'll grow more comfortable with yourself, which can lead to fulfilling time in new and established relationships.
Pisces
September is a great month for Pisces, regardless of relationship status. The month is time to try new things and meet new people. For single Pisces, it's the best month all year to meet a new lover. Pisces in nontraditional relationships will find acceptance from family and friends, and those in established relationships or marriages find reinvigorated fun and passion with an openness for new things.
Though the fun of summer is fading, September is a time to capitalize on our growth and move into mature relationships.
Share This Page
---
Leave A Comment
You must be logged in to leave a comment. click here to login
Comments