---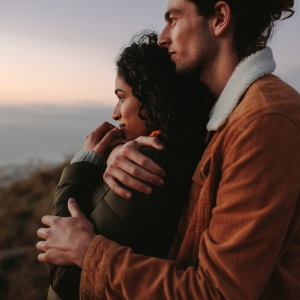 As we move into September, the summer winds down to an end and the season of love and romance picks back up. If you're hoping for big changes in the romance category, September could be the month for you! Let's take a look at what September brings.
Aries
As the sun moves out of Leo and into Virgo, you may be called upon to help a potential partner with something. Couples, if you are not ready for the pressure of marriage, don't be afraid to communicate.
Taurus
September is a time to bring attention to mutual feelings and increase intimate pleasures. Make time to enjoy this blissful new connection during this period of kindling affection.
Gemini
While you may be feeling the heat to tie the knot and start a family, reevaluate before you take the leap. Reflect on whether you've taken enough chances in romance and clearly envision what you want.
Cancer
It's time to do some upkeep on the spiritual and romantic harmony with your partner. If you are in communication with a potential partner, take the time to ask yourself if you are holding the idea of them to impossible standards.
Leo
A passing new moon brings optimism and open communication in a new relationship. If you allow yourself to be open, you will be able to lean on your romantic partner for support.
Virgo
You may find your mindset and your conversations becoming more practical this month. Although there isn't a "spark" in these conversations, they are necessary to your happiness and growth.

Libra
You may be facing pressure this month from a partner or family member on deciding your future plans sooner rather than later. However, the new moon brings with it the opportunity for a positive future relationship.
Scorpio
Prepare for the rekindling of the flame with an old friend or childhood crush. Be wary at the beginning of the month, for you must control your jealousy and lack of trust. Be open and communicative about these feelings.
Sagittarius
Planetary forces are encouraging romance. A like-minded partner has the potential for a serious future with you. Don't write anyone off immediately, as this could be a new beginning for you.
Capricorn
The sun has paired with Virgo, meaning you can now make decisions more clearly. Instead of blindly following your heart, you are responsible and practical in your love life, and this will pay off in the long run.
Aquarius
You may feel tired of waiting for romance and a bit desperate to settle down, but don't jump in too quickly. Be sure to stay communicative and open, or you may find yourself not being taken seriously.
Pisces
Relationships need extra time and effort this month, but as the new moon passes, it opens a world of creativity and excitement in terms of romance. Be patient and allow space in your current relationship and it will pay off in the long run.
Would you like to learn more about your horoscope? Get an astrology reading! An online psychic can help bring clarity and peace to your love life.
Share This Page
---
Leave A Comment
You must be logged in to leave a comment. click here to login
Comments