Pluto Retrograde My Marmalade is in a Jam by Psychic Moira
Published Date 4/9/2012
Category: Astrology
---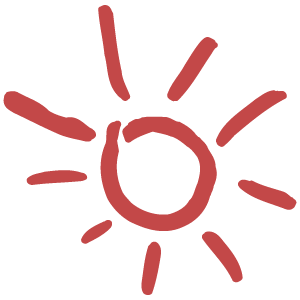 I've been in the mood for something sweet and tangy lately. The Rhubarb is looking pretty healthy in the garden but it's too early for peppers, so I'm off to the market for a basket of peppers to make this yummy treat. This recipe was inspired by Pluto's yearly Retrograde. Tangy spring rhubarb, oranges and sexy-sassy Serrano peppers are the right combination of tangy, sweet, and hot! I'll be making a batch as Pluto begins its retrograde on April 10th. We can enjoy some right away and save the rest for September 18th, when Pluto stations direct. I expect this year's marmalade, like Pluto, will demonstrate much depth and character. When making Jam and Marmalade, make small batches so that it will take less time to cook your fruit; the less time the fruit cooks, the fresher it will taste! Some people recommend using slightly under-ripe fruit because it has more pectin in it, which means an easier set. But unripe fruit doesn't have the depth of flavor that a really good jam requires. I prefer to add pectin and use almost over ripe fruit.  Since I'm using Rhubarb, which is actually a vegetable, I'll need to process my product for 10 minutes in a hot water bath. The addition of orange zest and orange juice creates a lovely balance with the rhubarb. My Mother loved marmalade and I always made some for her, so when I make this "Rhubarb Jam that thinks it is Marmalade" I will like to think she will be watching over me.
The Recipe
4 1/2 cups thinly sliced rhubarb 1 cup orange juice zest from 2 oranges 4 Serrano peppers, stemmed, seeded, thinly sliced 6 1/2 cups sugar 1 teaspoon butter or margarine 1 box pectin
The Prep
Assemble your tools; jar lifter, glass Jars, lids, and screw-bands. You will need 6 to 8 half pint canning jars for this recipe. You can use old or pretty jars as long as they are free of chips and cracks, but always use new lids so you get a proper seal. The screw-on bands do not need to be new, but they must be sterile as they hold the lids in place during processing. Sterilize your jars by placing them in a canning pot, filling it with water, and bringing it to a simmer. Hold jars in water - keep them hot and clean until you are ready to fill. Pour boiling water over flat lids in saucepan (off the heat). Let the lids stand in hot water until you are ready to seal your jars. Drain the jars very well before filling. 
The Directions
Wash and thinly slice unpeeled rhubarb to measure 4 ½ cups. Zest 2 oranges. Zest is the outer orange layer of the orange peel. A zester is an elegant little tool used for this purpose. Scrape it along the outside of your orange. You can also use a cheese grater if you don't have a zester, just be a little more careful. Squeeze the juice from both oranges. Measure your juice to equal  1 cup liquid, if you need to add some extra – fresh or frozen is okay. You may even choose to top the cup measure off with lemon juice (citrus is the key – we are going for a marmalade flavor) Wash Serrano peppers, remove stems, and seeds. Thinly slice or dice. This is personal and depends on what you think is pretty. I like very, very thinly sliced (and I have mad knife skills) again, personal preference here. Wear rubber gloves when working with these hotties. Serrano peppers are about 5 times hotter than Jalapeño peppers. Combine 4 ½ cups sliced rhubarb, orange juice, zest, sliced Serrano peppers, and ½ teaspoon salt in a large stock pot and simmer covered for 3 minutes. Turn off the heat and leave this steam for another few minutes or until rhubarb is tender. Measure 6 ½ cups of sugar into a large bowl and set aside. This makes it so much easier when you are ready to add it to your prepared, cooked fruit. To get exact level cup measures of sugar, spoon sugar into dry metal or plastic measuring cups, then level by scraping excess sugar from top of cup with a straight-edged knife. Bring Rhubarb in saucepan back to heat. Heat fruit mixture to a full boil then add sugar. Add sugar, stirring well. Make sure the sugar is fully dissolved into the liquid around your cooked fruit before bringing the pot to a rapid boil. Stir the pot continuously while the sugar is dissolving and then once it's dissolved, you will only need to stir the jam occasionally. Bring to full rolling boil (a boil that doesn't stop bubbling when stirred) on high heat, stirring constantly. Add butter to reduce foaming. Stir in pectin. Return to full rolling boil and boil exactly 1 minute, stirring constantly. Remove from heat. Skim off any foam with metal spoon. Let the jam sit in the pot for around 3 minutes, so it has time to thicken before pouring into jars. This will allow you to stir it, which will ensure that the fruit will stay evenly distributed as is thickens.
The canning process
Carefully ladle jam into your sterilized jars, filling to within 1/4 inch of tops. Wipe the mouths of the jars very clean and place the lids on the jars. Secure the lids with the bands. You only need to screw them on hand tight. Don't over tighten the rings. Just until rings have tension and feel snug. Over tightening will not allow for air to vent from the jars—an important step in canning. Fill a canning pot or a deep stockpot half full of water and bring to a low boil. With your boiling water bath at a boil, lower the jars into the water with a jar lifter. Make sure a rack is in the bottom of the kettle so that the jars do not rest directly on the bottom. Also do not let the jars touch each other. Boil the jars for 10 minutes and then immediately remove the jars. Set them aside on a towel to cool. Be careful – do not press on the tops and create an artificial seal. As the jars cool the seal will set.  Soon you'll hear the sound of can tops popping—a sign that a secure seal has been made.  Test your seals after several hours, when the jars are cool by pushing on their tops. A proper seal will not buckle; the lid will be rigid and firmly attached to the jar. When the jars are completely cool you can remove the bands, wipe the jars clean, and put on clean bands.  Make your own special labels (with the date), and store in a cool dark place for up to one year. Refrigerate any jar that did not seal properly and use within 3 weeks.  Enjoy your homemade Rhubarb-Serrano Pepper Marmalade.
Want to know how the retrograde will affect you? Talk to Moira today!
Share This Page
---
Leave A Comment
You must be logged in to leave a comment. click here to login
Comments