---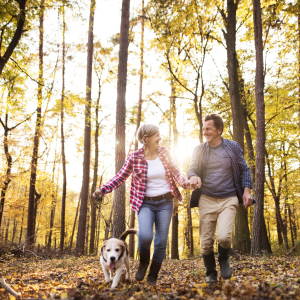 October is an ideal month for introspection, particularly around the new moon on the 13th. All signs can benefit from a psychic chat to help them make the most of this opportunity. Use the following tips to maximize your relationship opportunities this month.
Aries
You'll find yourself exploring your values in greater depth throughout October. Take some time after the 24th to consider whether you're spending time with the right people. One of your friendships may turn romantic by the end of the month.
Taurus
Mars is well-placed to help you find a relationship this month if you're single. Around the 15th, you'll find yourself drawn into deep conversations with your partner. Be mindful of how you're speaking so you can communicate clearly.
Gemini
October is a social month for you, Gemini! Mercury and Venus are well-placed for communication, so speak up and let your partner or potential partner know how you feel.
Cancer
Your focus is on the home this October. Use the new moon on the 13th as a fresh starting point to begin a family project with your partner or to embark on a new level of intimacy with your love interest.
Leo
Around the 24th, you'll feel a pull to reexamine your romantic relationships as Venus moves trine to Saturn. You may experience a deeper level of spirituality with your partner.
Virgo
October will present many opportunities for problem-solving, particularly in the financial sphere. Be mindful of how money impacts your relationships — don't let it get in the way of your love life.
Libra
The movement of Venus will have you reexamining your romantic life this month. Open yourself up to unexpected inspiration around the 24th. By the 27th, you'll have some new insights into how your personal relationships can best serve your inner needs.
Scorpio
Libra's strong planetary energy may leave you feeling irritable in October. Engage in physical pursuits to help you burn off any tension. By the 27th, you'll feel calmer and find some new insights into your love life.
Sagittarius
This October presents great opportunities for growing your friendships. After the 22nd, you'll begin to get in touch with your subconscious, and an unexpected love interest may pop up by the end of the month.
Capricorn
Most of this month will be career-focused for you. However, you'll get some creative insights into your love life as Venus enters Libra on the 28th, so slow down at work and open yourself up to these opportunities.
Aquarius
October will ignite passionate energies for you, Aquarius. Use the new moon on the 13th to initiate some social changes in your life and better position yourself to achieve your romantic goals.
Pisces
You may find yourself analyzing your relationships this month. Trust your intuition and move forward to resolve anything that's bothering you. Things will go smoothly.
For more insights into your love life this October, consider consulting an astrologer who can analyze your sign in more depth.
Share This Page
---
Leave A Comment
You must be logged in to leave a comment. click here to login
Comments