October brings forth the elements of air and water, allowing us to balance our thoughts and emotional states. We encounter changes in communication as Mercury shifts from retrograde to direct in Virgo, then enters Libra and Scorpio towards the end of the month.
In addition to the early retrograde in Mercury, we are faced with retrogrades with Mars in Gemini and Jupiter in Pisces. Of course, Mercury will be direct early in the month; however, we will experience some last-minute backlash. As for the Mars retrograde in Gemini, we won't be dealing with that until October 20th and Jupiter in Pisces until October 27th.
Mercury will ease back into Libra on October 11th, which pairs off nicely with Sun and Venus in Libra. We have a triple combination between the Sun, Venus, and Mercury in Libra, producing vital aspects that impact communication, love, and personal balance decisions. The aspects will strongly influence air signs such as Libra, Gemini, and Aquarius in planetary transits that bring ideal outcomes in love, career, and personal matters at the beginning of the month. On the other hand, signs that will endure more struggles at the beginning of the month are Cancer and Capricorn since they form a square to Libra and Aries, which is opposition. Of course, everything changes as the Sun enter Scorpio, in which case things improve for Cancer, Capricorn, aspects will be ideal for Pisces, Virgo, and Sagittarius. .

October 2022 Monthly Astrological Forecast
The positions of the planets play an important role this month, so let's start by taking a deeper dive into the various transits and what you can expect as a result.
Personal Planetary Transits for Sun Signs, Mercury, Venus, Mars, and the Moon
Sun in Libra (September 22, 2022 - October 21, 2022)
The Sun shines nicely in Libra, bringing out the beautiful qualities of love and harmony and a strong desire to make this right. The aspects of the Sun in Libra remind me of the Autumn qualities that create a lovely glow in October. We are reminded of the beauty around us and the desire to make things right. However, on the flip side, things can be chaotic, scattered, and off-balance, making it harder to remain focused and on point. Keep in mind during this month, we have Mercury and Venus, which will focus heavily on communication in the areas of relationships.
Sun in Libra (October 22, 2022 – November 21, 2022)
As the Sun enters Scorpio, we shift into more introspective energy. We will find ourselves dealing more with our inner world and improving on things that make our lives better, a bit more than focusing on others. Compared to the cycle of Libra, which is more social energy, the Scorpion cycle is a bit more introverted and focused on self-care, especially when socially drained. It does not mean that Scorpios don't care for others, but it simply means using their energy wisely and knowing your limits.
Mercury Transits and Retrogrades
September will be challenged with Mercury changing gears and going retrograde. It starts with Mercury in Libra direct; then, on September 10th, it goes retrograde until October 2nd. However, while still retrograde, Mercury goes back into Virgo on September 24th and remains there until it goes direct on October 10th. Are we confused yet? It won't be so bad if you prepare by planning ahead. Here is a brief breakdown to help you figure out your coping strategies.
Mercury in Virgo (Direct on October 2, 2022 – October 10, 2022)
Mercury starts directly in Virgo, bringing much order after the retrograde period, which tends to spin things into chaos. Things will begin to shape up and get back to routine under the watchful eye of Virgo, which thrives on order and precision.
Mercury in Libra (October 10, 2022 – October 30, 2022)
Mercury in Libra will soften any miscommunication that may have been offset by the retrograde. Expect things to swing back to some sense of balance and routine that resemble pleasant characteristics of Libra, which involve charm and grace.
Mercury in Scorpio (October 30, 2022 – November 18, 2022)
Mercury's effects in Scorpio do not arrive until the final two days of October but carry into much of November. Expect communication to be less lively and a tad more profound. Mercury in Scorpio does not waste time on unnecessary chatter or meaningless banter. Most individuals tend to think that Scorpions are secretive, though, to some degree, they may be. However, the key to understanding Scorpios is in their communication style, which is mindful and intentional.
Venus in Libra (September 30, 2022 – October 24, 2022)
Venus is very charming and easygoing in Libra. There are strong tendencies to seek balance and harmony over fighting or aggressive behaviors. It does not mean that Venus in Libra is a push-over or easy to manipulate; it simply means that diplomacy takes priority over aggression. In the sign of Libra, Venus, you skillfully get what you want by appealing to a person's desires and need for admiration. There is a powerful desire for harmony, balance, and conserving precious energy during this aspect.
Venus in Scorpio (October 24, 2022 – November 17, 2022)
Venus moves in Scorpio on October 24, moving from the charming and flirty nature of Libra into a more profound and enthusiastic connection. There is a strong need to connect with others on a profoundly level under Venus in Scorpio, whether it is in romantic relationships or friendships. Situations take on a deeper meaning and role during this period; they tend to be deeply engaging and connected, whether it is a friendship or romance. Relationships that started casually can become more meaningful during this period or be discarded if they fail to be fulfilling.
Mars Retrograde in Gemini (October 30, 2022 – January 12, 2023)
During the Mars retrograde period, the energy will be unstable, aggressive at times, and impulsive. The overall energy can be excitable and create avoidable conflicts. Individuals may find themselves saying things they may regret and arguing over minor issues. It is important to practice mindfulness and silence when necessary. It is also wise to keep a journal and learn to meditate to review your emotional states and develop better insight to avoid "unnecessary" drama.
Full Moon Aspects in October 2022
Full Hunters Moon in Aries - October 9, 2022
This month the Moon in Aries opposes Venus, paving for energy that can be enjoyable yet slightly out of control. Pace yourself and don't overdo things. You may feel a bit temperamental at times, but if you pace yourself, you will enjoy the benefits of the energy in Aries. The moon in Aries brings much-needed energy, especially when we feel sluggish and out of sorts. It is an excellent time to begin projects or initiate changes in areas that need improvement, especially after dealing with delays created by Mercury retrograde.
Planetary Transits of the Outer Planets. (Jupiter, Saturn, Uranus, Neptune, Pluto)
Jupiter in Pisces and Aries
As Jupiter goes retrograde in October, it returns from Aires to the sign of Pisces from October 27, 2022 until December 21, 2022. During this period, we have an opportunity to revisit areas we may have ignored or just started to explore, such as the role of spirituality and insight into vital matters. We find ourselves challenging old ideas and beliefs that no longer fulfill us. We confront aspects of our lives that we avoid or ignore. It is a cycle of personal awakening and spiritual and intuitive revival, where we learn to trust our gut.
Saturn in Aquarius
Saturn in Aquarius began on December 18, 2020 and lasts until March 8, 2023. Saturn in Aquarius has been in Retrograde since June 4 and will go direct on October 22, 2022. Remember that retrogrades do not necessarily change the aspects of a transit; instead, it forces us to review or revisit what we may have overlooked. We review things that require drastic improvements during the retrograde period and make critical life decisions. Everything we do during this period will leave a karmic imprint. Remember, Saturn is a tyrant that forces us to look inward and handle reality one way or another. Saturn going direct in Aquarius compels us to manage tricky situations and maintain responsibilities.
Uranus in Taurus
Uranus in Taurus happens between May 15, 2018, through April 27, 2026. The driving force behind the aspects of Uranus in Taurus is practicality and a need to maintain some control, primarily through chaotic cycles. There is a need to find structure and stability during this period, which increases the drive to improve work and finances. The aspects of Uranus in Taurus improve finances through awareness of trends and opportunities and innovative thinking. It is important not to remain stuck in old forms of thinking since it can stifle potential success.
Neptune in Pisces
Neptune in Pisces began on February 3, 2012, and lasts until March 30, 2025. During this cycle, there is an emphasis on spirituality and psychic awareness that propels us into a new direction of inner exploration. Creativity and imagination are amplified, and we seem to participate in arts, entertainment, and fantasy activities. It is an excellent period for those interested in exploring careers outside the mainstream arena to develop their creative talents. Our creativity becomes a powerful source for expression and coping through periods of stress and emotional challenges.
Pluto in Capricorn
Finally, Pluto in Capricorn continues its crawl along from November 27, 2008, until January 14, 2024. This transit represents changes in our social and environmental structures. During the transit of Pluto in Capricorn, expect to find yourself adjusting and becoming aware of how social trends impact you on a personal level. You will be determined to be effective and take advantage of trends to improve your career and home life. Though you may face some unusual roadblocks, you find new ways to maneuver and manage by being creative. It is also a time to change your usual strategies and pursuit new ways of doing things.
For all things astrology, check out our Psychic Source Astrology Guide. Learn even more about the planets and how they impact your life.

Love Tips for Every Zodiac Sign – October 2022
To help you make the most of the aspects of this month, here are some tips: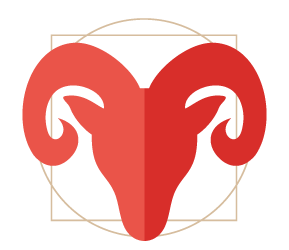 Aries (March 21 – April 20)
The month of October can be tricky for Aries due to opposition aspects to Sun in Libra until October 21. There may be some glitches in communication due to Mercury in Libra from October 11-30. You may find yourself second-guessing the stability of your relationships, both romantically and platonic, since Venus will be in Libra from September 30 until October 24. Do note that the full Moon in Aries will heighten your energy levels. Still, with the other transits in Libra creating an opposition, you may feel extra annoyed and overly outspoken, making it more complicated in your relationship department. The key to your emotional survival this month is to be mindful of what you say and take time before taking any actions. Remember, feelings are temporary but making decisions can have a permanent impact.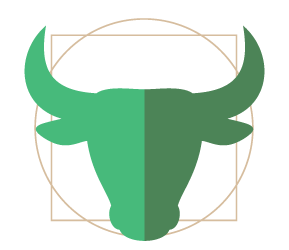 Taurus (April 21 – May 20)
The lovely energy of the Sun in Libra, a sign ruled by Venus, will create a dynamic quincunx with Taurus; since they are both ruled by Venus, expect relationship issues to come to the forefront. Those in relationships will feel extra romantic and confused simultaneously, creating the scenario for some fun and adventure and conflict. With solid aspects in the department of romance, it is an opportunity to review existing relationships as to whether or not they bring you joy. If you are single, it allows you to pursue a realistic partnership. The beginning of the month will not be boring, and then as the Sun enters Scorpio prepare to continue to adjust the relationship view, but this time it will be less hectic and bet more grounded.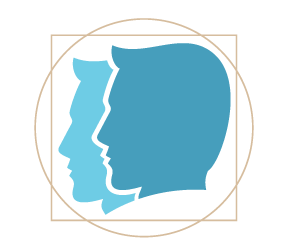 Gemini (May 21 – June 20)
Sun libra will create a lovely trine to Gemini Sun, making romance fun and exciting. With the aspects of Mercury and Venus in Libra forming a beautiful trine, you will be in relationship bliss. This month improves your ability to communicate your feelings and needs to your partner. If you are single, this is an ideal month to kickstart your dating plans or form a more permanent bond with someone you fancy. Things will shift slightly as the Sun enters Scorpio, creating quincunx aspects which mean you will find yourself pulling away slightly, but primarily to process your emotional states. Since Venus and Mercury remain pretty much until the end of October, you will still manage to make your magic and charm your partners or potential lovers.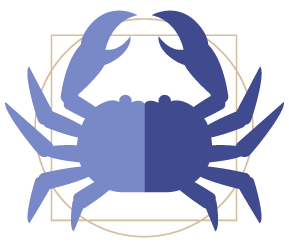 Cancer (June 21 – July 21)
October brings some emotional aspects that can challenge your patience, especially when you are not feeling grounded. The erratic energy of Sun, Venus, and Mercury in Libra can be too much for you during this period. It may be challenging to retain your focus or discuss relationship matters with a clear head. Though the energies of Sun, Venus, and Mercury can usually be fun and pleasant, sweet Cancer creates a square aspect, which produces intensity and internal challenges. Things will feel less erratic as the Sun enters Scorpio; however, you will still struggle to communicate in your relationships, but it will not feel as intense.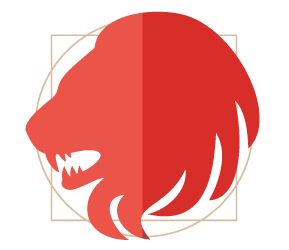 Leo (July 22 – August 21)
The combination of Sun, Venus, and Mercury in Libra creates a fabulous sextile to Sun in Leo. You will find yourself feeling uplifted and recharged during this period. At times you will feel like everything is going your way, but since Uranus in Taurus creates a square to your Leo Sun, you find yourself pulling back and reverting to being conservation and cautious in your actions. Relax; it's OK to think before you leap; however, enjoy yourself without overthinking. Remember, you don't have to go overboard to have a fun time.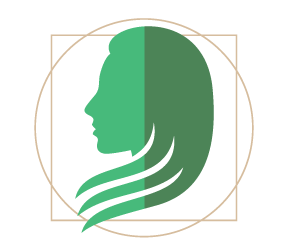 Virgo (August 22 – September 21)
During the transits of Sun, Venus, and Mercury in Libra, there is a tendency for Virgos to feel less inclined to stick to their typical route and may venture out into new realms of thinking or doing things. As Saturn goes direct in Aquarius, on October 22, it will create quincunx aspects to Virgo, creating a period of self-reflection and intensity in the dealings with others. As the Sun enters Scorpio, a need for private and peaceful solitude will replace the urge to venture out. Your relationships connect though they are essential, will take a back seat to the need to focus on replenishing your energy.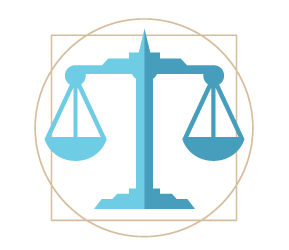 Libra (September 22 – October 21)
October amplifies the many qualities associated with Libra, such as charm, wit, and harmony. You will find yourself a social butterfly, having strong urges to surround yourself with company. You will find yourself being vocal about your feelings and thoughts to those close to you, especially if you are involved romantically. Don't be surprised if you take the steps needed to begin dating if you are single. As Saturn in Aquarius goes direct on October 22, you will feel more decisive about your personal beliefs and move away from personal restrictions; it is a time to take a leap of faith forward.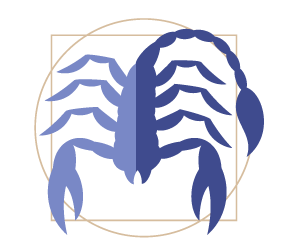 Scorpio (October 22 – November 21)
At the beginning of the month, with Venus and Mercury in Libra, you will feel a bit out of character since you are more talkative and sharing more than typical. There are some opportunities for socializing and mingling with others during this period. As Saturn in Aquarius goes direct, you will feel a strong need to review the qualities of your relationship with others. You will seek to improve your connections with others during this period, especially in the romantic department. It is an enjoyable time to mend fences or at least begin to enhance communication with those close to you.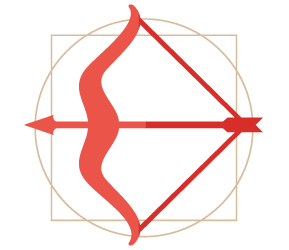 Sagittarius (November 22 – December 21)
The Sun, Mercury, and Venus in Libra create a sextile aspect to Sagittarius, making this period fun and carefree. The carefree energy of Libra's trio in Sun, Mercury, and Venus, all allow you to enjoy your close relationships and appreciate the little things. It is a cycle that will help improve romantic or platonic relationships. As Saturn in Aquarius goes direct on October 22nd, you will be able to review things that you may have doubted in the past and make improvements. If you are single, take advantage of this period to date and find someone who understands your dating style.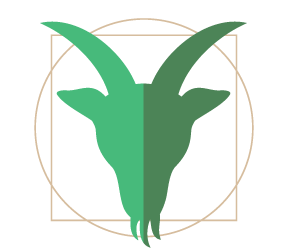 Capricorn (December 22 – January 19)
October can be challenging due to the Sun, Mercury, and Venus in Libra creating a square to Capricorn. You will struggle to express yourself during this period, specifically in romantic or close relationships. You will feel misunderstood and frustrated with the dynamics of relationships and feel tempted to be alone rather than with others. As Saturn in Aquarius goes direct on October 22 and Sun enters Scorpio, you will be able to feel a bit more relaxed and aware of things much more clearly. Whatever struggles you face at the beginning of the month, you will feel more at ease and more balanced.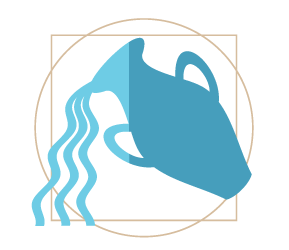 Aquarius (January 20 – February 18)
The transits of Sun, Venus, and Mercury in Libra create a trine to your Sun in Aquarius. You will have an enjoyable time during this month, allowing you to feel confident and extra romantic throughout the month. The transit of Saturn in Aquarius going direct on October 22 will force you to slow down a bit, but it will not completely put a damper on your sunny disposition throughout the month. Things do slow down once the Sun enters Scorpio; however, it only slows only enough to allow you to recognize your blessings. It is an excellent month for those in both romantic and platonic relationships since it helps you create balance and harmony, especially if you have been struggling with communication. If you are single, dust off your dancing shoes and go out since this month aligns nicely with your inner flirt.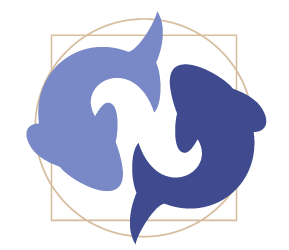 Pisces (February 19 – March 21)
October can be an exciting period for the lover type. It is an excellent time to manifest great connections in terms of relationships with others, whether romantic or platonic. The Sun, Mercury, and Venus in Libra create a quincunx transit to Pisces, making things confusing and exciting. The natural ebb flow of Libra energy makes the mutable Pisces even more indecisive on matters of the heart, which can create some confusion based on uncertainty and ongoing doubt created by constant overthinking. As the Sun enters Scorpio, there will be some relief in the tendency to worry since it forms a trine to Pisces. However, we still have periods of conflict in relationships since Mercury and Venus remain in Libra until the end of the month. I recommend lots of meditation and journaling to help you manage the overthinking and inner conflicts created by overthinking.
Monthly Love Tips Provided by Psychic Minerva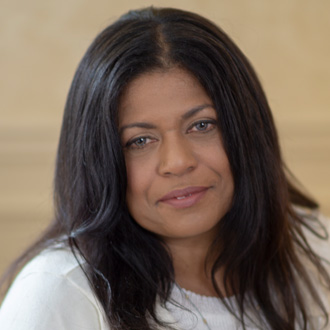 Get a Reading with Minerva x3180
About the Author
Minerva is a skilled Psychic, Tarot reader, Intuitive Coach, Interfaith Minister, and Reiki Master with a Degree in Psychology. She has more than 35 years of working as an intuitive coach and a psychic reader. Minerva, a Native New Yorker who enjoyed a career as a therapist and metaphysical teacher for over 30, has retired and is now devoted to doing psychic readings and writing. Minerva's intuitive skills and experience as a therapist provide her with a solid background for exploring various heart and soul topics with compassion and deep understanding.