---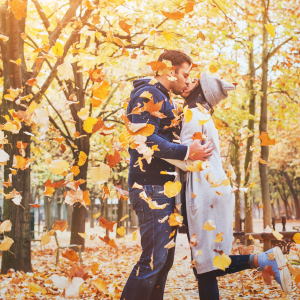 November is a prime month for communication for most signs. With a new moon near the beginning, you can set fresh intentions for the holiday season and new year approaching. The full moon later in November may see you start to manifest these.
Aries
November is a very work-focused month for you, so you may not have much time for romantic pursuits. Your communication skills will be strong, so you should be able to explain easily and maintain your relationships despite your busy schedule.
Taurus
With Venus moving into your chart, November is a good time to take a trip and meet new people. Over the coming year, expect some of these relationships to deepen and become more meaningful.
Gemini
Mercury's position in your chart makes November an ideal time for important discussions. Don't hold back. This is the perfect opportunity to resolve anything that's bothering you.
Cancer
As Venus enters Capricorn, you're in the perfect position to nourish your relationships. You'll experience deeper understanding in all your communications this month. The new moon in November may bring the opportunity for a new relationship if you're interested.
Leo
The new moon this month is a good time for new beginnings related to family and home. This is the time to focus on your partner if you're in a relationship. If you're single, feather your nest and see what comes. A love tarot reading may offer some intriguing insights.
Virgo
Communications with your partner will be excellent at the beginning of the month, but you should make sure you reach a resolution before Mercury goes retrograde mid-November. The new moon brings opportunities for a fresh start if you're looking to make a new connection.
Libra
Take a road trip during the new moon if you're interested in meeting someone new. If you're in a relationship, focus on communication this month and try to resist the urge to smooth over disputes with pampering and overspending.
Scorpio
With Mars in Taurus, you may experience tension in your relationships during November. Prepare for things to slow a little and don't worry about the change of pace. Just focus on having fun.
Sagittarius
You may be dealing with lingering conflicts with your partner. Rest assured that the full moon this month should bring about a resolution so you can enjoy smoother sailing as you start to approach the new year.
Capricorn
As Venus moves into your sign, you'll feel especially warm towards others. This is a good time to pursue a new relationship or strengthen the one that you're in.
Aquarius
As Mars goes retrograde in Taurus, expect your family and love life to slow some. Take this time for reflection and don't push forward with impatience.
Pisces
New horizons are opening up at the beginning of November. Look for a new relationship or exciting opportunities to deepen the one you're in.
For more insights, consider an astrology reading for the month.
Share This Page
---
Leave A Comment
You must be logged in to leave a comment. click here to login
Comments