---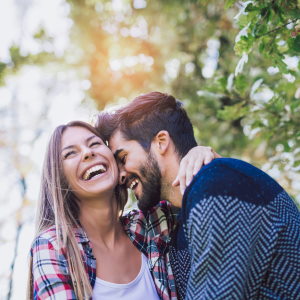 May is full of opportunities. At the beginning of the month, Mercury and Venus will both spend some time in Gemini, opening doors for communication and romance. The sun enters Gemini on May 20, providing extra confidence and optimism for most signs. Read on to learn more about what your horoscope has in store.
Aries
The love arena is very complicated for you this month. If you're in a relationship, you'll need to watch out for moments of jealousy. Those who are single will do best to wait until after May 20 to pursue romance.
Taurus
With Venus carrying you through May 10, you'll have the opportunity for many sensual encounters at the beginning of the month. You'll enjoy a boost of charisma until May 20, which may serve singles well in finding a partner.
Gemini
May will present many learning opportunities for you regarding your love life. Be open to what the universe wants to show you, and tread slowly with your partner, whether you're in a relationship in considering someone new.
Cancer
Your charm is in high gear this month. Those in a relationship will experience exceptionally smooth sailing, while the single Cancer has a great chance of attracting a new lover.
Leo
If you're in a relationship, May presents a good opportunity for a weekend trip or special date night after May 21. If you're single, you may find a new love interest within your social circle as the sun and Venus lend their influence.
Virgo
Romantic opportunities are ripe through the 10th of the month, so ask someone out or plan a special date with your partner. After May 10, your career obligations will dominate your time through the rest of the month.
Libra
Your communication skills are strong this month. If you're in a relationship, this is the time to deepen your connection. If you're single, this is a good time for group outings and meeting new people.
Scorpio
Don't let your doubtful nature take over. If you're in a relationship, May is a great month to try something new together. The single Scorpio should open their heart to new possibilities.
Sagittarius
Sagittarians in relationships will get new insights into the importance of their partners after May 21. Those who are single may find romance with someone they've met through work.
Capricorn
Your emotions are running high through May 20. This can facilitate deeper connections as long as you don't become overwhelmed. Things will level out after.
Aquarius
Gemini energies put a playful spin on your love life. If you're in a relationship, plan a creative date night. Singles have a high chance of meeting someone special in May.
Pisces
If you're in a relationship, the romantic atmosphere will help strengthen your bond, especially before May 10. The single Pisces will have their best chance at finding love after May 14, when Jupiter boosts your confidence.
To learn more about your individual horoscope, consider getting a personalized astrology reading!
Share This Page
---
Leave A Comment
You must be logged in to leave a comment. click here to login
Comments