Mars Retrograde - Discover What Happens when the Action Planet Hits the Pause Button by Psychic Suzi
Published Date 1/2/2020
Category: Astrology
---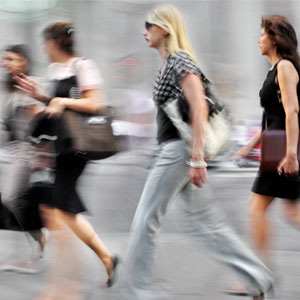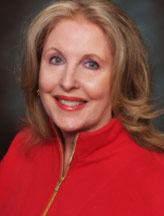 Get a Reading with Suzi x8046
MARS enters its retrograde cycle on 6/26/2018 through 8/27/2018. Mars represents action, aggression, war, sex and pretty much the gas in your car that gets you from point A to B in this lifetime. When it turns retrograde, often things that were speeding along seem to slow down, stop or even reverse over this cycle.

It is a time for a "RE"session.

That is, you should research, review, rethink and even redo current situations in your life. Often it turns out to be a hidden blessing, a gift of time, so you don't go charging ahead like that old roadrunner to suddenly discover you could fall off a cliff you didn't see coming. Patience is your best friend over this cycle. Any other delays could have to do with timing, which as we all know can be so important.

Look up your sun sign and rising sign (by the minute of your birth) and discover how this MARS RETROGRADE cycle could affect you.
EARTH SIGNS: TAURUS – VIRGO - CAPRICORN
TAURUS: This cycle allows you to look at your career from a new perspective. Though the money offer is good, be aware of an unseen price tag. Not all may be as it appears, however with a good conversation to review the details, this time could give you better clarity.

VIRGO: This cycle lets you rethink creative projects and your 9-5 work from a business view point. It's all in the details. You may find that you need to rearrange your daily routine to become more productive. An off the wall idea that turns out to be just the inspiration you need.

CAPRICORN: This cycle allows you to rethink how you use your personal resources. Belt tightening and keeping your own counsel could turn out the best for your future. An unexpected insight could change the direction you were going with a much better ending.
AIR SIGNS: GEMINI – LIBRA - AQUARIUS
GEMINI: This cycle brings a pause to how you will be working your money. You could reconsider other roads to take to get what you want. If there is a bank or loan offer that appears too good to be true, do your homework and don't rush. Helping hands that are sincere could lead you in a better direction.

LIBRA: This cycle allows you to look closely at your real estate situation. This could come down to what is the best investment or major repairs that are needed on your current home. You will need to consider everything with an eye for the long term. Pausing to review other options could be a gift.

AQUARIUS: This cycle it is important to listen to that little voice that says, "I'm not sure" about this. Are you being offered something that is really in your best interest or is the giver thinking more about themselves? Your intuition is your guide.
WATER SIGNS: CANCER – SCORPIO - PISCES
CANCER: This cycle indicates that not all partnerships are as they appear. It may be time to talk out agreement details again regarding joint finances. Be careful you don't agree to more than you can handle or what is fair in hopes time will make it better. It simply may not be realistic.
SCORPIO: This cycle lets you rethink major new beginnings that have been pushing you forward. Watch out for people that are not willing to be fair. Issues regarding family and financial holdings are highlighted.

PISCES: This cycle pushes you to face certain issues about people that you call friend. Hidden motivations of others need to be addressed. It is more about a good inner spirit than the shiny image they project.
FIRE SIGNS: ARIES – LEO - SAGITTARIUS
ARIES: This cycle allows you to rethink your career goals. Is the company you work for tempting you with a raise that has not manifested? Is it time for a big change? Trust your business compass on this one as new beginnings can really inspire you at this time.

LEO: This cycle gives you the opportunity to rethink where you want to be in your life now. It is not only career, but your personal life is spotlighted. Look for a decent spirit that will reach out and help you walk across that new bridge. Don't walk in place - move forward as anything is possible.

SAGITTARIUS: This cycle is about your public image and how you are promoting yourself. Do people really hear and see you? This is a time to set up a stronger plan to showcase your best talents. Let them fly and this will come back to you in a positive way.
Share This Page
---
Leave A Comment
You must be logged in to leave a comment. click here to login
Comments