---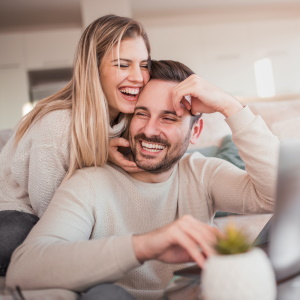 March is an exciting time for any sign. As Mars enters Gemini on March 3, you can expect to encounter lots of new ideas. Mercury moves into Pisces on March 15, giving your intuition a boost over your logic. Read on for more about your love horoscope.
Aries
You may face a tumultuous month for love but take heart, because you will be victorious! Conflict toward the beginning of the month will resolve into deeper relationships by the end.
Taurus
March is a social month for Taurus, with deep conversations, new friendships, and rekindled acquaintances. If you're single, use this time to focus on building a foundation. Those in a relationship should keep things steady and avoid big changes.
Gemini
March is a great month for the Gemini to find love. New people are drawn to you. Those in a relationship should be weary of attention from others that may spark jealousy. Give your partner plenty of attention.
Cancer
This is a creative month for you. If you have a partner, they're going to start seeing you in a new light as you nurture your artistic side. Singles may find opportunities for love at a concert or art gallery.
Leo
You're feeling very focused on work this month, but it's important not to neglect your love life. If you're in a relationship, make time for quiet evenings and deep conversation. If you're single, expect opportunities to be social and meet new people around the end of the month.
Virgo
Single Virgos won't have to look far for love this month. It's close at hand. If you're in a relationship, you may start to see new opportunities for your future together.
Libra
Your love life takes center stage in March. It's time to start planning for the future. If you're single, expect someone special to enter your life around the end of the month.
Scorpio
March will awaken new desires and creative approaches to your love life. If you're in a relationship, consider taking things to the next level. If you're single, expect some fresh inspiration in the romance department.
Sagittarius
The time is ripe to get to know your romantic partner or love interest better. Pursue deep conversations and new experiences together.
Capricorn
It's important to stay patient with your love life in March. Make sure you're not neglecting your partner's feelings. If you're single, this is the time to take it slow.
Aquarius
Those in a relationship may feel the need for personal space this month. Take the time you need for yourself while letting your partner know that you're still committed to them. If you're single, watch out for temptations that may have negative consequences.
Pisces
March is a quiet, introspective month for you. The new moon in Pisces on March 13 will heighten your intuition and help point you in the right direction. Take things slow in your love life and listen to your heart.
For more personalized insights into what you can expect this month, consider talking to a love psychic.
Share This Page
---
Leave A Comment
You must be logged in to leave a comment. click here to login
Comments