Wishing you a fabulous New Year packed with adventure, opportunities, and love. To help you get the year started on the right track, I will continue to provide monthly forecasts for the year. Remember that regardless of what the stars indicate, you have the final input on how and when to act. The funny thing is that I see astrology as a weather forecast, meaning I will prepare accordingly for whatever is approaching. 
We will begin with January's aspects and their impact on your astrological Sun sign, specifically in the area of love. Each Sun sign is influenced by personal planets, Venus, Mercury, Mars, and the Moon. Each planetary placement contributes to the mood of the month, which is why some may face some uneasiness during specific cycles. Regardless of the aspects, do not fret, since the information will help you prepare and enjoy the most of each month.

January 2023 Monthly Astrological Forecast
The year begins with the Sun in Capricorn and moves into Aquarius on January 21, 2023. Sun in Capricorn provides us with an energy that is driven and determined, one of several reasons we often create new goals for the New Year, the other being that the year is a unique starting point. Capricorn is ruled by Saturn, which brings determination, a need for structure, and improvement, which are significant elements for starting projects and goals. In romance, Capricorn can give an unstable relationship a bit more structure and consistency, which is ideal for those who feel slightly unsure about where we stand with those we desire. 
Once the Sun enters Aquarius (January 20, 2023- February 18, 2023), many of us begin to slip and slowly feel like things are becoming a tad unpredictable. I recommend not to worry since love is not only about commitment but also how we engage with each other. Remember that Aquarius is ruled by Uranus, which rules curiosity, thinking creatively, and exploration. Though it may not be as structured as Capricorn, it is excellent for adding fun elements to our relationships and reviving romance. A commitment is essential, but how much we enjoy it makes it even better.

Love Aspects as Influenced by the Moon, Mercury, Venus, Mars, and Sun Signs Transits
Full Wolf Moon in Cancer - January 6, 2023
The sign of Cancer is a water sign, whose ruler is also the Moon. In Cancer, the moon is twice as emotional as any other sign, making us a bit more hypersensitive and overall moody. During the Sun in Capricorn, things do not always "feel" solid or predictable, so you may feel slightly unsure and question everything. To help you cope, avoid over-indulging in food, alcohol/drugs, shopping, etc. Use the moon's energy to nurture yourself, journal, meditate, and get in touch with feelings you may have been avoiding or not. Whatever you decide to do, make sure to take care of your emotional well-being. 
Moon Ritual:  Using a clear crystal and white candle, meditate on letting go of the past.
Mercury Retrograde in Capricorn
The year starts with Mercury retrograde in Capricorn, which began on December 29, 2022. The retrograde continues to impact us until January 18, 2023; then, it goes direct in Capricorn until February 12, 2023, when it hits Aquarius. Starting a New Year with a retrograde does not have to be seen as a horrible start, but rather an opportunity to give notice to areas we have overlooked. One of the reasons a retrograde can be annoying is that it forces us to look at issues we might have ignored or denied its importance. Yes, there are delays and inconveniences attached to retrogrades, but it is also an opportunity to review, revive, and release what needs our attention.
What is a Retrograde?
When we heard the term retrograde, many of us may get a tad confused. The term retrograde in astrology refers to the movement of a planet. When a planet's orbitual movement slows down, it creates an optical illusion that makes it appear as if it is moving backwards, rather than forward. The energy shifts during a retrograde, slowing down aspects related to the specific planet it is stationed in.
The Energy of Mercury Retrograde
Mercury influences how we communicate our feelings and needs to others. While Mercury is retrograde regardless of the Sun sign, we will experience shifts that can make communicating difficult and at times force us to face challenges that require attention. In addition to communication, Mercury impacts travel, planning and areas that require organization. The energy can be overwhelming which creates the perfect storm for miscommunication, poor planning or keeping our focus, which in turn impacts how we react to environmental changes.
During the periods of Mercury retrograde in Capricorn, it may become even more challenging to communicate. Mercury in Capricorn can produce stubbornness, a need to have the last word, and an unwillingness to admit being wrong. There is a tendency for couples to argue more due to power struggles created by the need to be correct and validated.
Here are some general tips for coping during Mercury Retrograde:
Pause and patiently listen.
Listen with your heart to hear what is being said rather than allow yourself to assume the worst.
Avoid reacting by taking a deep breath and counting to 10.
Maintain a journal to help you track your thoughts.
Once Mercury goes direct, the energy will shift, and you will find yourself reflecting and trying to understand what took place. Remember, arguments do not need to mean the end situations; instead, they can offer opportunities to change perspectives if we allow ourselves to learn from them.
Venus in Aquarius 
January begins with Venus in Capricorn, moving into Aquarius on January 3, 2023. Venus, the planet of love, is often less stuffy and severe when it is in Aquarius. Love in Aquarius can be detached, not as romantic or traditional, almost appearing platonic in nature. It is love without attachment or restrictions. However, it is still love, but one that is accepting and not so demanding of attention and reassurance. It takes courage to love, but to love without attachments, means not worrying about the future and focusing on the here and now. For some, this type of love can be scary and triggering since the fear of abandonment is real for some individuals.
Take this time to enjoy the company of others without pressure or worries about the future. Remember, love is not a contract but an emotion that unifies with others. Use this cycle to work on letting go and being in the here and now.
As Venus enters Pisces on January 27, 2023, things will become a bit more romantic and less detached. However, keep in mind that other elements also play a role in influencing romance, but at least know you will feel more romantic energy while Venus is stationed in the sign of Pisces.
Mars in Gemini
Mars generally influences our physical needs, such as our sex drive or even lack of it, our energy levels, our purpose, our passions, and our physical connection to others and ourselves. Mars also impacts our emotions in terms of how we express them, ranging from mild gestures to warlike fits. In many ways, Mars does sometimes give us the drive to flight or fight. 
Mars has been in Gemini since August 2022 and will remain there until March 26, 2023. In the placement of Gemini, we tend to be more vocal and express ourselves comfortably unless we struggle with anxiety or severe shyness. Mars in Gemini can be restless, reckless, and easily bored. There is a need to seek adventure, try new things, and explore both the forbidden and unconventional. Of course, we may not always have the physical energy to carry out stuff since we can exhaust ourselves due to the numerous projects and activities we pursue. However, we have fun regardless of what we do.
Regarding relationships, we are a bit more argumentative, easily bored, charming, and have loads of fun. Mars in Gemini can offer connections a bit of a booster in terms of spicing up things or adding more opportunities for adventure. Also, keep in mind that Mars in Gemini can also be quite argumentative and exhausting, depending on the planetary aspects of your particular chart.
For all things astrology, check out our Psychic Source Astrology Guide. Learn even more about the planets and how they impact your life.

Love Tips for Every Zodiac Sign – January 2023
Each month brings us an opportunity to improve or enjoy elements in our personal lives and love connection. Let us review each sign and see what lies ahead.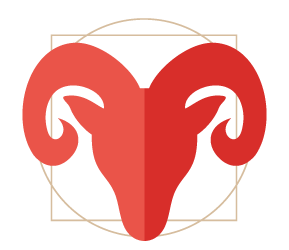 Aries (March 21 – April 20)
Mercury retrograde in Capricorn forms a square to Aries, which makes communication quite challenging until January 18. However, Venus is in Aquarius, and Mars in Gemini gives you the tools to smooth things out with loved ones, even during the retrograde. You will feel feisty and adventurous, allowing you to find creative ways to overcome Mercury-related flare-ups, so regardless of how overwhelmed you feel, you will manage. Best Days: January 3, 8, 18, 22, 26, 31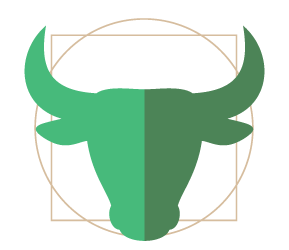 Taurus (April 21 – May 20)
The Sun and Mercury in Capricorn trines Taurus making you fearless and confident in pursuing love, specifically if you are single. Since Mars is in Gemini, you will feel a bit more adventurous and not so cautious, opening new doors and new possibilities. It's a nice New Year, regardless of your relationship status. Best Days: January 1, 6, 20, 24, 28, 29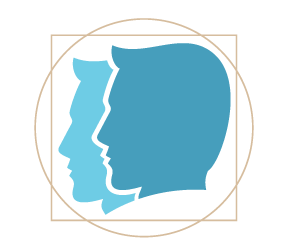 Gemini (May 21 – June 20)
Mercury and Venus in Capricorn form a square to Gemini, which can create tension and misunderstandings in your relationships with others. However, Venus will be entering Aquarius, and Mars will be in Gemini, providing you with the opportunity to mend fences and charm your way into your partner's good graces. Best Days: January 3, 8, 13, 22, 26, 31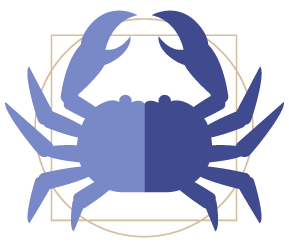 Cancer (June 21 – July 21)
The opposition of the Mercury retrograde in Capricorn in your Sun sign can create self-doubt, making you second guess yourself. Plan in advance and be clear about your intentions to avoid misunderstanding. With Mars in Gemini, you may feel both feisty and combative, plus Venus in Aquarius can add a touch of the unexpected. If you keep things simple and uncomplicated, you will have fun. Best Days: January 6, 11, 16, 24, 28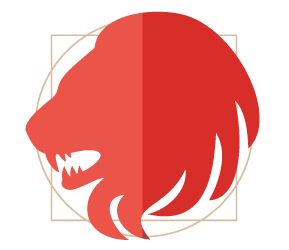 Leo (July 22 – August 21)
By nature, Leo is determined, and your intentions can double with Capricorn. However, with the retrograde in Capricorn and Venus in Aquarius opposing your Sun, things in your life will not be smooth. Also, with Mars in Gemini in retrograde, you feel unusually combative. The key to surviving this month is to focus on self-care and fun rather than achieving goals. Best days: January 3, 8, 13, 26, 31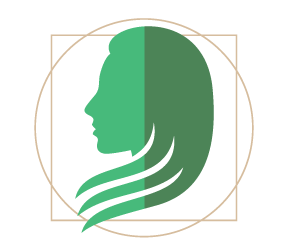 Virgo (August 22 – September 21)
Though Mercury is retrograde in Capricorn, you manage when others do not due to your natural organizational skills and Capricorn forming a trine to your Sun. Of course, the mutable Mars in Gemini creates a square to your Sun, making you a bit more anxious than normal and argumentative. It is a suitable time to enjoy the little things in your relationship and avoid major changes in discussing serious topics. Focus on being spontaneous and doing things out of the norm, especially when Venus enters Aquarius. Best days: January 1, 6, 11, 16, 20, 28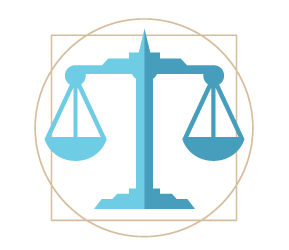 Libra (September 22 – October 21)
Venus in Aquarius and Mars in Gemini trine your Sun, which amplifies all the positive qualities and gives romance a delicious booster. Keep in mind that Mercury retrograde in Capricorn can spark communication glitches. However, since Capricorn is grounding, it helps us remain centered enough to reflect on things before reacting, thus avoiding major disasters. Best Days: January 3, 8, 13, 18, 22, 30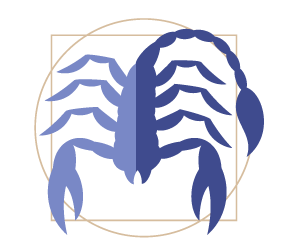 Scorpio (October 22 – November 21)
Venus in Aquarius squares your Sun, adding some tension, while Mercury retrograde dampens your ability to communicate exactly how you feel. However, Sun in Capricorn keeps you engaged despite the snags created by stressful aspects. Mars in Gemini will make things interesting and non-typical for you, providing you with charming tools to smooth things out with partners. Best Days: January 6, 11, 16, 20, 24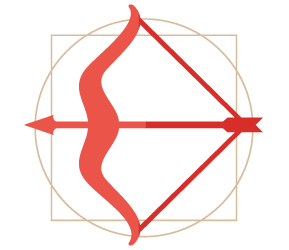 Sagittarius (November 22 – December 21)
January brings on tons of opportunities for light-hearted romance and socializing activities due to the aspects of Venus in Aquarius. Though Mars in Gemini squares Sagittarius creating some conflicts with others, it also tends to reinforce the wit and sharpness of mind, which means you can manage conflict well. The retrograde in Capricorn may slow you down a bit, but it won't stop you from doing what you need to do when it comes to your role in a relationship; this, of course, can go in either direction, depending on how well you get along with your partner. Best Days:  January 8, 13, 18, 26, 31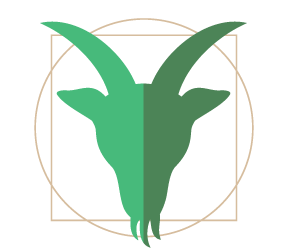 Capricorn (December 22 – January 19)
The month begins with Sun and Mercury in Capricorn, typically enhancing vital areas. However, Mercury is retrograde, so you will be forced to pace yourself and think before leaping, which is not necessarily bad. Venus in Aquarius and Mars in Gemini will add some unexpected events in your love life, making both it exciting and unpredictable, which can be off-putting for those who crave control. Best Days: January 1, 11, 16, 20, 24, 28, 29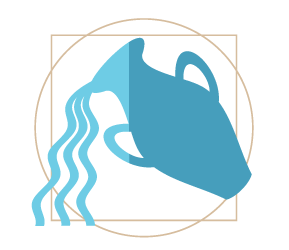 Aquarius (January 20 – February 18)
The New Year begins with Mercury in Capricorn slowing and delaying things; however, this forces you to pace yourself and review your actions. Venus is in Aquarius and Mars in Gemini through most of the month, making this month a romantic blast for you. This month has the potential to be fun and exciting, especially in the area of romance. Best Days: January 3, 13, 18, 22, 26, 30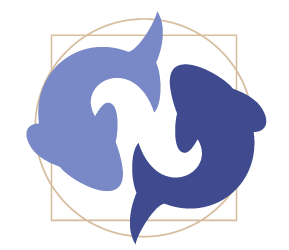 Pisces (February 19 – March 21)
Sun and Mercury in Capricorn is ideal for kickstarting goals since it tempers your mutual nature. The Mercury retrograde forces you to review situations before diving into them. However, since Mars is in Gemini and Venus is in Aquarius, you may still struggle with some impulses. Overall, this month is fun and brings out your inner charm. Best Days: January 1, 6, 16, 20, 24, 25
Monthly Love Tips Provided by Psychic Minerva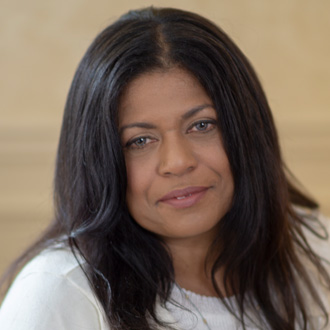 Get a Reading with Minerva x3180
About the Author
Minerva is a skilled Psychic, Tarot reader, Intuitive Coach, Interfaith Minister, and Reiki Master with a Degree in Psychology. She has more than 35 years of working as an intuitive coach and a psychic reader. Minerva, a Native New Yorker who enjoyed a career as a therapist and metaphysical teacher for over 30, has retired and is now devoted to doing psychic readings and writing. Minerva's intuitive skills and experience as a therapist provide her with a solid background for exploring various heart and soul topics with compassion and deep understanding.