Happy New Year - Your Astrology Sign's Lucky Numbers for 2018 by Psychic Suzi
Published Date 1/1/2018
Category: Astrology
---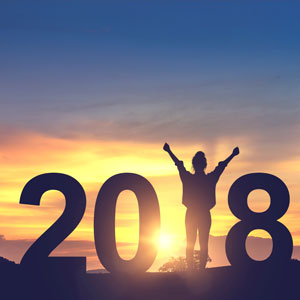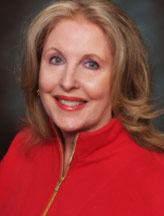 Get a Reading with Suzi x8046
Each year we cross into a universal year that activates a lucky number for each astrology sign. This powerful vibration spreads its magic over the entire year from January to December. This luck brings surprise elements of chance and change, invigorating your life this year.

Discover your sun signs LUCKY number for 2018 and enjoy the sparkle it brings to your life.
EARTH SIGNS:
CAPRICORN Lucky Number: 3
Networking with social contacts is important. Short trips are lucky as well as a new car purchase you would love. Family trips could bring a little welcome fun into your life.

TAURUS Lucky Number: 7
A great year to explore a new line of education to bring life to your humanitarian dreams. You have the heart of a seeker this year. Listen as your angels whisper guidance into your ears. Profound insights will open your life to a new perspective.

VIRGO Lucky Number: 2
Female friends could be supportive through personal change. Big lessons regarding "going with the flow" could pay off. Don't let the little things get to you, patience and trust are your best friends.
AIR SIGNS:
AQUARIUS Lucky Number: 4
You could be in the spotlight this year as a special sparkle will make the public notice you. Despite a lot on your plate this year the final results will be well worth all the time and work it took to get there. It is your year to inspire others with your style... go for it!

GEMINI Lucky Number: 8
It's all about BIG business and BIG dreams. It is your year to reap rewards. 2018 is a great year to open the doors of your own business as it will grow in ways you can't see as you begin on your yellow brick road. Balance and faith will prove to be your lucky charms.

LIBRA Lucky Number: 13
Unexpected twists and turns will lead you to a door that seemed closed forever. The angel of fate will be walking beside you, helping with new personal contacts that could leave you with the feeling of coming home.
FIRE SIGNS:
ARIES Lucky Number: 6
For someone who is always on the go and thrives on the thrill of the adventure, this year brings you back to home. Certain family relationships could improve with little effort. A home-based business could be on your mind but needs more time to get all the details right.

LEO Lucky Number: 1
With a New Year, you are about to start onto a new path. It is important to believe in your instincts and any goals you want to accomplish this year. Be a trail blazer… step out and take a chance. The winds of change could bring surprise results that benefit you.

SAGITTARIUS Lucky Number: 33
This year is an important spiritual year where dreams and intuition embrace you carrying you on a wave of creative ventures. The only limits you have are your own worries as you are the eagle that soars this year. Believe!
WATER SIGNS:
PISCES Lucky Number: 5
Get ready for excitement, change, freedom and big adventures. Things might test your patience and adaptability but stay with it as it will be well worth it in the end. Fate could step in and suddenly the butterfly comes out of the cocoon. Smile, you've earned it!

CANCER Lucky Number: 9
This year you need to decide what stays and goes in your life. This could include jobs, relationships, clothes or no longer needed items. Friends are a gift to you this year with support and insights that will prepare you for a shiny new beginning next year.

SCORPIO Lucky Number: 22
People and places from far away will entice you bringing the opportunity to travel and grow. Watch your dreams as they have power to fly with public recognition. Though you are a private person, let the public in this year. You have a certain magical ability to fascinate and charm people. Use your power wisely.

Best wishes for a Happy and Healthy New Year!
Share This Page
---
Leave A Comment
You must be logged in to leave a comment. click here to login
Comments