Happy Birthday Gemini - Your Stardust for 2016 to 2017 by Psychic Suzi
Published Date 5/21/2016
Category: Astrology
---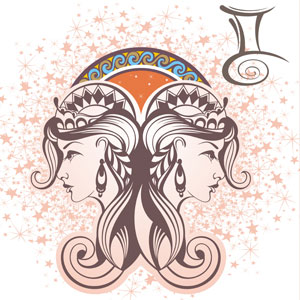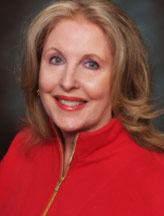 Get a Reading with Suzi x8046
The Sun enters Gemini on 5/20/2016. Gemini brings into our lives diversity, multitasking and a charming childlike curiosity. Life for Gemini is a wonderful, colorful park of interesting amusements where information is the name of the game. Despite Gemini's nervous, fragile energy, they are highly skilled and thrive on juggling life's events. This year is about important contracts. Contacts either personal or professional could reshape/redirect your life in a solid way.

Let's take a look at your sun sign and discover what the year ahead holds for you.
MONEY MATTERS
Watch out for important connections and contracts tied to work. Something is brewing behind the scenes. You will know more now that lucky Jupiter has moved forward in early May and the frosting on the cake arrives when Mars action goes direct on June 30th. Additional details could emerge mid-August that bring more security to you long term. Choices you make this year will affect your security and stability tied to your over all money picture for years to come.
•
Important Money Dates: 6/18/2016 - 7/11/2016 and 11/12/2016 - 12/7/2016
LOVE & ROMANCE
It is important to be honest with your partner as it will keep misunderstandings low and encourage a more positive future. Thinking of tying the knot this year Saturn's strong glue blesses your marriage house, pointing to a holiday wedding that could be lucky for you. If single, October 2016-2017 is sprinkled with stardust of attraction. It could be a "Love at First Sight" effect.... go with it and enjoy!
•
Important Love Dates: 8/29/2016 - 9/23/2016 and 10/18/2016 - 11/11/2016
HOME & FAMILY
You have been careful with your budget for what seems forever and now you will be able to relax the purse strings a bit this year. A very creative cycle brings the opportunity to either upgrade through decorating or a room addition to your current home. If you are an apartment dweller you could consider something bigger like a condo or townhouse. If no move is in sight, let the artist in you out as you will be inspired with color and style to improve your space.
SPECIAL BLESSINGS
Angel wings bring protection and luck for all relationships most important for the romantic heart. The angels could bless the stork with the possibility of a baby.
Share This Page
---
Leave A Comment
You must be logged in to leave a comment. click here to login
Comments