Feng Shui Tips to Attract Good Luck for the Chinese New Year by Psychic Arthur
Published Date 2/2/2019
Category: Astrology
---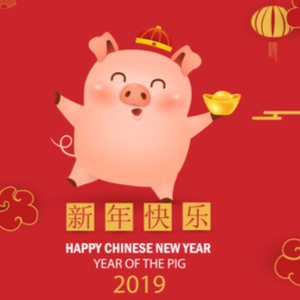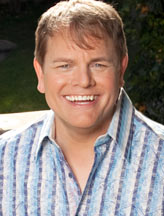 Get a Reading with Arthur x8237
While the Western World celebrates New Year on January 1st, the Chinese Lunar Calendar determines the beginning and the end of the Chinese New Year. 2019 is The Year of the Earth Pig, which runs from February 5, 2019 through January 24, 2020.

My friends in China say that there are many Feng Shui traditions that may seem old and ancient, but they are still commonly practiced today to bring a very happy, harmonious, and prosperous New Year.

Here are 10 easy Feng Shui tips to attract luck into your home for the Chinese New Year:

1. To bring peace and harmony for the New Year, every nook and cranny of the house has to be cleaned before the New Year arrives. All cleaning supplies, along with any brooms, vacuum cleaners, and rags, need to be put away. It is considered bad luck to clean, sweep or dust on New Year's Day because you don't want to sweep away any good fortune coming your way!

2. A traditional way to clean and clear you house's energy is to burn some Sandalwood Incense and ring a Tibetan Bell in each room on New Year. At the same time saying prayers, mantras and/or affirmations helps to transform the energy of your home to a positive vibration.

3. Put a glass or ceramic bowl with some coins next to your front door. Whenever you have some extra loose change, put it in the "Wealth Bowl" to help your wealth grow.

4. It's a New Year – so send out the evites and have a party! Also, here are some must have "Lucky Fruits" on your New Year's Eve table: pineapples, oranges for gold and wealth, round fruit for prosperity, mangos for family ties, and lemons to remove negative energy. And don't forget the cakes and cookies – especially Pig shaped cookies to bring in that good luck and happiness!

5. To make sure it's "out with the old and in with the new," open the windows and doors at midnight for about 10 minutes to say "goodbye" to the old year (Year of the Dog) and hello to the new one (Year of the Pig).

6. Another midnight tradition is to write down 9 wishes on a rectangular piece of paper and hang it outside in a tree or tall plant so the wind carries your wishes to the sky so they are fulfilled faster in the New Year.

7. If you have a fish tank, the lucky number of fish you need in 2019 is 8, but not like One Fish, Two Fish, Red Fish, Blue Fish.Nope. More like 7 reddish goldfish and 1 blackfish. The reddish fish symbolize prosperity and the yang energy, while the blackfish absorbs any negative energy from your house.
8. You know the expression "dress for success?" Well, how about "dress for love, peace, harmony, and all that other good stuff!" The lucky color that is traditionally worn on New Year for love and peace is Red. For happiness, positivity, and energy, warm colors like Red, Orange, and Yellow are worn.

9. If you DO NOT want to lose money all year long, DO NOT lend any money on New Year's Eve. 'Nuff said. Sorry, (fill in the name).

10. Okay, we know you are not going to be running with scissors; however, on this day DO NOT USE any knives and scissors unless you want to accidentally run the risk of "cutting" any luck.

So, there you have it… Happy New Year of the Earth Pig!

Stay amazing!
Arthur

Be sure to come back Tuesday 2/5 and Wednesday 2/6 for a closer look at the 2019 Chinese New Year of the Earth Pig predictions by Psychic Advisor Arthur.
Share This Page
---
Leave A Comment
You must be logged in to leave a comment. click here to login
Comments