---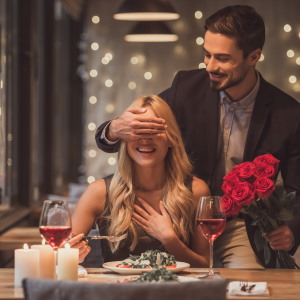 On February 3, 2020, Mercury will enter Pisces, boosting verbal communications. If you're looking for the right time to declare your love, this is it! On the 16th, Mars enters Capricorn, giving you the energetic boost you need to finally act on that project you've been contemplating. Mercury goes retrograde on the 17th, providing you with a powerful creative flow to translate your emotions into art. Learn more about how these astrological events will impact your specific sign below.
Aries
You'll make great strides at work this month. Expect your relationship status to remain steady. Love may take a backseat to other projects, but it won't suffer for it.
Taurus
If you're in a relationship, you will likely feel restless this month with all the energy flowing from Mars. Look for ways to spice things up. Singles will find plenty of amorous opportunities to explore and are unlikely to settle down right now.
Gemini
Your love life may experience some volatile moments this month. Look for ways to compromise so you can soothe these disagreements. Speaking with an insightful love psychic may help.
Cancer
An old flame may reappear, forcing you to decide where this individual fits in your life. You have the opportunity for rebirth in February, so use it wisely to achieve your goals.
Leo
The new moon will impact your relationships, giving you the perfect opportunity to plan a surprise or try something new. Let your romantic nature shine, whether you're approaching a new partner or showering your current love with attention.
Virgo
You've been working hard for the last few months. February gives you the opportunity to relax. You will be motivated by spiritual pursuits. Invite your partner to join you in these for a rewarding opportunity to deepen your relationship.
Libra
February is a social time for you. You will enjoy harmony at home, and established relationships will stay strong. Singles will likely find new love.
Scorpio
Expect some shocking news in the middle of the month. Your home life may see some changes, but you'll find your partner extremely supportive through these. Singles will find fun, flirty relationships.
Sagittarius
You will likely experience some conflict if you have a romantic partner. Assert yourself and use your communication skills to resolve the issues. Singles should take a lighthearted approach to romance.
Capricorn
Singles should take it slow through February and focus on their careers. If you're in a relationship, it may put your communication skills to the test with some tricky conflicts.
Aquarius
Singles will find passion in February. Those who are in a relationship will feel things heating up as well, as you form a deeper connection with your partner.
Pisces
Your family life will be strong, giving a boost to marriages and committed relationships. If you're single, you should avoid pursuing anything serious at this time.
For more insights into your love horoscope for February, consider a personalized astrology reading.
Share This Page
---
Leave A Comment
You must be logged in to leave a comment. click here to login
Comments