Dinner with the Stars: Scorpio Menu options that complement your horoscope sign
Published Date 10/23/2009
Category: Astrology
---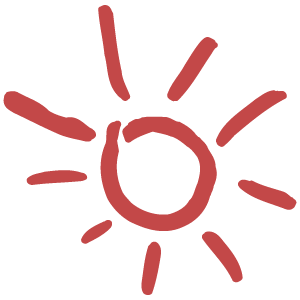 Scorpios have very discerning palates and they are often fantastic chefs. The natural born food detectives of the Zodiac, they can taste the mystery spices in any dish. If you are invited to their kitchen (a delightful honor) your Scorpio will charm you with rich delights and sweet treats that are often long kept secret recipes! Here is one of my personal favorites:
Happy Birthday Scorpios
- We must have desert!
Yummy yellow Cupcakes dipped in Scorpio-Luscious Chocolate Ganache
Ganache is actually very easy to make, and even easier to love.  When this wonderful concoction is still warm it can be poured over a cake or torte for a smooth and shiny glaze. Let it cool to room temperature and it's becomes a spreadable frosting or filling.  Chilled Ganache can be formed into truffles and rolled in cocoa and coffee!  In the words of my kids: "OMG. This stuff is amazing, why is it not a food group?"
Chocolate Ganache
-1 pound fine quality dark chocolate -1 ½ cups heavy cream -2 Tbls. Butter 2 Tbls. raw sugar -1 teaspoon vanilla or brandy 1. Place the chopped chocolate in a medium sized stainless steel bowl. Set aside. 2. Heat the cream and sugar in a medium sized saucepan over medium heat. Bring just to a boil. 3. Immediately pour the boiling cream over the chocolate, stir in butter until melted.  Allow to stand for 5 minutes. 4. Stir with a whisk until smooth. Add the vanilla or liqueur. Whisk until glossy! When cupcakes have cooled, dunk them in the Ganache. One at a time, of course. Place cupcake upside down in Ganache. Give it a hearty dunk, up until the lip of the cupcake. Swirl the cupcake in Ganache, and pull up while twisting, to keep chocolate from dripping off. Now watch your cupcakes disappear; it's magic!
Yummy Yellow Cupcakes
Our family likes the chocolate Ganache paired with these simple, yellow vanilla cupcakes. They are so light and yummy, and perfect with a thick chocolate top.
Ingredients
-3/4 cup unsalted butter (1 1/2 sticks), at room temperature -1 cup sugar -1 1/2 cups cake flour, sifted -1 1/2 teaspoons baking powder -1/4 teaspoon fine salt -1/2 cup milk, at room temperature -3/4 teaspoon vanilla extract -3 large eggs, at room temperature, separated
Directions
1. Place a rack in the middle of the oven and preheat to 375 degrees F. 2. Line the muffin pan with paper cupcake liners. (one dozen) 3. In a standing mixer fitted with the paddle attachment, combine the butter and sugar and mix on low speed until just incorporated. Raise the speed to high and mix until light and fluffy, about 10 minutes. (Occasionally turn the mixer off, and scrape the sides of the bowl down with a rubber spatula.) 4. Meanwhile, in a medium bowl, whisk together the flour, baking powder, and salt. Set aside. In a small bowl, whisk together the milk and vanilla, and also set aside. 5. Add the egg yolks to the creamed butter one at time, waiting for each one to be fully incorporated before adding the next. 6. Reduce the speed of the mixer to low. Alternately, add the flour mixture in 3 additions and the milk in 2 additions, waiting for each to be fully incorporated before adding the next (scrape the bowl down occasionally). Raise the speed to medium and mix briefly until a smooth batter is formed. Transfer the batter to a large bowl. 7. Thoroughly clean the bowl of the mixer and put the egg whites inside. Whip the egg whites on high speed, using the whisk attachment, until stiff peaks are formed. 8. Working in 3 batches, using a rubber spatula, fold the egg whites into the batter, until just incorporated. Divide the batter evenly among the cups in the muffin pan. Bake, rotating the pan once, until golden brown and a toothpick inserted in the center of the cakes comes out clean, about 30 minutes. 9. Remove the cakes from the oven and cool completely.  Dip cupcakes in Chocolate Ganache (recipe above)
Enjoy!
Share This Page
---
Leave A Comment
You must be logged in to leave a comment. click here to login
Comments