Dinner with the Stars! Menu options that complement your horoscope sign
Published Date 5/15/2009
Category: Astrology
---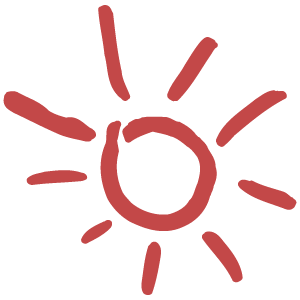 I am happy to share with you a new ongoing series of posts I call
Dinner With The Stars
. I am excited to offer you tasty recipes designed to complement your Zodiac sign. I hope you have fun preparing and enjoying these delightful dishes. Taurus is ruled by Venus. Those born under this horoscope sign enjoy luxurious restaurants and wonderful meals prepared at home with the family. A fixed Earth sign, Taurus is one of the true gourmet signs of the Zodiac. Organic ingredients, strong flavors and beautiful dinnerware are often found in the Taurus home. If you are invited to dinner by a Taurus – Enjoy! You are in for a treat! A favorite recipe of my Taurus BFF is the classic Chicken Marbella from Silver Palate Cookbook.
Chicken Marbella
The overnight marination is essential to the moistness of the finished product: The chicken keeps and even improves over several days of refrigeration; it travels well and makes excellent picnic fare.
1/2 cup olive oil 1/2 cup red wine vinegar 1 cup pitted prunes 1/2 cup pitted Spanish green olives 1/2 cup capers with a bit of juice 6 bay leaves 1 head of garlic, peeled and finely puréed 1/4 cup dried oregano Coarse salt and freshly ground black pepper, to taste 4 chickens (2 1/2 pounds each), quartered 1 cup brown sugar 1 cup dry white wine 1/4 cup fresh Italian (flat-leaf) parsley or fresh cilantro, finely chopped
1.
Combine the olive oil, vinegar, prunes, olives, capers and juice, bay leaves, garlic, oregano, and salt and pepper in a large bowl. Add the chicken and stir to coat. Cover the bowl and refrigerate overnight.
2.
Preheat the oven to 350°F.
3.
Arrange the chicken in a single layer in one or two large, shallow baking pans and spoon the marinade over it evenly. Sprinkle the chicken pieces with the brown sugar and pour the white wine around them.
4.
Bake, basting frequently with the pan juices, until the thigh pieces yield clear yellow (rather than pink) juice when pricked with a fork, 50 minutes to 1 hour.
5.
With a slotted spoon, transfer the chicken, prunes, olives, and capers to a serving platter. Moisten with a few spoonfuls of the pan juices and sprinkle generously with the parsley or cilantro. Pass the remaining pan juices in a sauceboat.
Note:
To serve Chicken Marbella cold, cool to room temperature in the cooking juices before transferring the pieces to a serving platter. If the chicken has been covered and refrigerated, reheat it in the juices, then allow it to come to room temperature before serving. Spoon some of the reserved juice over the chicken.
Share This Page
---
Leave A Comment
You must be logged in to leave a comment. click here to login
Comments