Chinese Zodiac: Forecasts for 2014 Part II by Psychic Arthur
Published Date 1/31/2014
Category: Astrology
---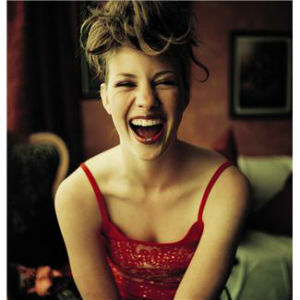 Here are the rest of the 2014 Chinese Zodiac forecasts!

Not sure which sign you are? See the full chart in Arthur's article:
Chinese Zodiac: Your Personality Traits
Snake:
After the last couple of years, the year of the horse is going to be a good one for the snake. In fact, you're going to have to go out of your way to find failure. Things may seem slow in January but as we head towards the middle of the year, bingo! Also, since things will be looking good for you, be cautious of the haters circling their wagons. While overall health looks good, Pisces Snakes need to take better care of themselves.

Horse: This can be a good year for the horse as long as you understand and prepare for any and all obstacles, otherwise there can be some setbacks. While you may get frustrated at times, focusing on work and relationships can still make this a good year. Actually you should do well financially and find some "great deals." As far as love, you need to make time for your love life. Also, any minor problems in all areas of your life need to be taken care of immediately before they can grow into larger ones later in the year.

Goat: Talk about luck! The first ten months of the year bring the goat an excellent year for healthy relationships, an excellent career, and possible promotions, in addition to a flourishing income. Any minor issues will be dealt with swiftly. Don't try too hard when it comes to love. Singles may think they've met "the one," only to learn it was only "the one for the moment." As we head into autumn it's time to retreat a little from social circles to avoid any unnecessary difficulties.

Monkey: The year of the wood horse is a good one for the monkey, provided you don't allow yourself to get easily distracted or make rushed decisions. While money looks like it's finally coming your way, watch your spending. If an investment looks "too good to be true," it is! It's not a time to take risks or shortcuts. It's also good time for family planning.

Rooster: This can be a good year for the rooster, as long as you keep an open mind and keep calm. You may start out the year feeling uncomfortable about changes in the work environment, but you'll easily adapt and move forward quickly. Finances look good for the start of the year; however, don't be generous with your hard earned money, you'll need it since things may get stagnant in the fall. Friends will be there at your side when needed, with people from the past showing up as well.

Dog: Compared to others, the year of the wood horse is going to be a serious one for the dog. You'll need to be cautious when it comes to your finances and keep track of spending. While you may already know who they are, beware of the back-stabbers in your social circles. Love may be a bit tricky for singles looking for "the one," while married couples may second guess if they are still with "the one." Overall, it'll be best to keep your anger and ego in check and think twice before saying the wrong thing.

Pig: It's going to be a good time for the pig in the wood horse, as long as you stay grounded - no matter how much success comes your way – and focused on work and matters of the heart. There will be chances to make money, and you may even want to help others, but make sure to stay clear of the users, who will definitely use you if you let them. Love will be in the air for singles, and married couples as well.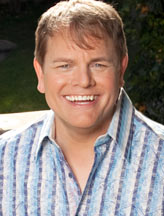 by Arthur x8237




Not seeing your sign here? Check out yesterday's article:
Chinese Zodiac: Forecasts for 2014 Part I
Share This Page
---
Leave A Comment
You must be logged in to leave a comment. click here to login
Comments