---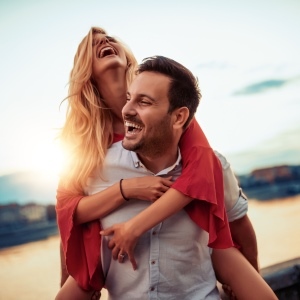 Is now a good time to open your heart and entertain the possibility of romance? Get a new perspective on your love life with your August horoscope.
Aries
On Aug. 10, Mars cycles into Virgo, the zodiac's most productive sign. Slow down, Aries. You only get this chance to catch up every two years. It's time to put everything in order to manifest your deepest desires.
Taurus
You finally have the clarity you've been waiting for and you know what pleases you. Venus flows into Cancer, the zodiac's most nurturing sign on Aug. 7. Spend time with close friends and smooth over any disagreements with siblings.
Gemini
Things felt out of control over the last five months. This journey was about surrendering yourself to the universe, and by the end of August, you'll discover a more rewarding connection with your significant others.
Cancer
The zodiac's emotional sign, Cancer feels greater self-discipline in August. Venus enters your house on the 7th when you'll learn to appreciate your sensitive side without feeling overwhelmed according to astrology psychics. Be open to exciting new people that enter your life around the 13th.
Leo
August is your month to shine Leo. You're a love superstar and it's time to celebrate yourself during the Leo New Moon on the 15th. Whatever you want, ask the universe! You're sure to get it.
Virgo
Everything you touch will turn to gold this month, especially after the 10th. Mars begins its sojourn in your house until Sept. 26. Be selfish right now Virgo and harness passionate Martian energy to courageously pursue new romantic opportunities.
Libra
Aug. 2 is a special day, as your ruling planet Venus returns to where she retrograded in May. It's clear now what's important in your relationships. On the 7th, Venus leaves Gemini and you're encouraged to deepen connections with sensitivity and vulnerability.
Scorpio
Get ready to feel the magic of rebirth all month long Scorpio. Pluto began its retrograde journey in March and now it's time to come out of hiding. Find out where your true power lies in love relationships with a clairaudient reading.
Sagittarius
The adventure for you is in the details Sagittarius. With Pluto moving forward on the 30th, you're feeling unstoppable in the love department now and are comfortable with expressing your natural optimism.
Capricorn
Venus enters your relationship arena on the 7th. Your partner demands more sensitivity from you right now. Allow your softer side to emerge as you learn to nurture others.
Aquarius
The focus is on relationships for you this month, Leo. As the new moon enters your sign on the 15th, take this opportunity to plant the seeds for that which you desire.
Pisces
With benevolent Jupiter in your 7th house, the spotlight is on your connections with others. Reap the seeds that you have sown. The universe heard your call and it's time to cash in. You deserve it.
What's better than summer love? Use these tips to help grow the relationship you've always desired.
Share This Page
---
Leave A Comment
You must be logged in to leave a comment. click here to login
Comments