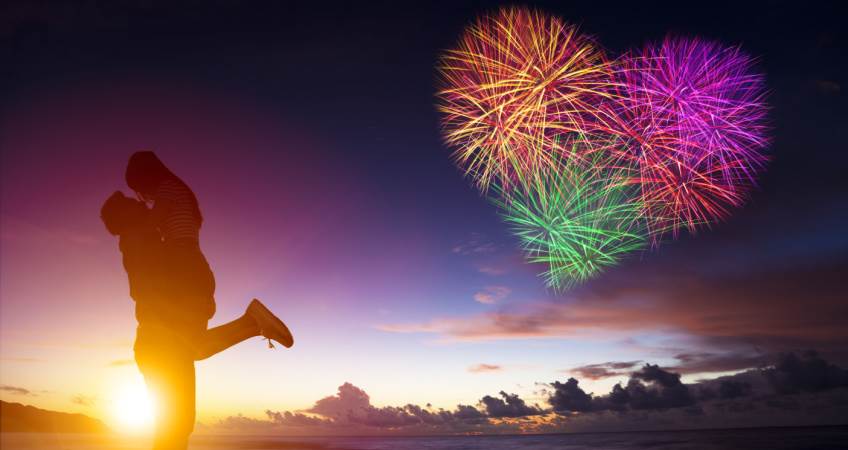 August promises to be an exciting month since we have several aspects that will force many of us to face things we have ignored or avoided handling. We have the combination of Fire and Earth providing us with energies of transformation that cause us to change and then provide us with opportunities to rebuild a stronger foundation. In addition to change and reconstruction, we have two full moons, Venus in Leo, and Mercury in Virgo retrograde, talking about having too many things to manage. Remember that you may end situations that no longer serve you for your highest good in exchange for something you genuinely need.
 For August, due to the retrograde aspects, it is strongly recommended to keep things simple and focus on reflecting and analyzing situations as they occur. Though you have the elements of fire which bring on the urges to change, you will want to avoid signing contracts, extensive travel, getting married, or doing any beauty augmentations during this month.
August 2023 Monthly Astrological Forecast
At the beginning of August, we have Sun in Leo (July 23 - August 22), providing us with the energy to carry out our deepest desires. The Sun is the ruler of Leo, amplifying both the endearing and unpleasant qualities of this zodiac sign; On the positive side, Leo can influence our ability to be charming, generous, brilliant, creative, and capable of achieving a great deal under the exemplary aspects. On the negative side, Leo can invoke our authoritarian tendencies, self-centeredness, and unwillingness to yield to others even when wrong. It is a significant period to focus on socializing, vacations, and indulging in things that please us.
As the Sun enters Virgo (August 23 - September 22), you find yourself focused on wanting to polish and fine-tune your act on several layers. During this period, you are aware of your need to manage your life better by improving in areas prone to challenges. Relationships are also an area of focus, whether it involves improving communication skills or simply releasing connection with those who no longer fit our needs or highest purpose. Since Mercury is the ruler of Virgo, communication becomes an essential component to self-care and the improvement of connections with others. During August, we will have Mercury and Mars in Virgo, playing a significant role in our physical well-being and communication ability.

Love Aspects as Influenced by the Moon, Mercury, Venus, Mars, and Sun Signs Transits
August Full Moon Aspects
During August, we have a Blue Moon, a used term used whenever we have a second moon within the same month. We have two moons in August; in the beginning, we have Moon in Aquarius, and at the end of the month, Moon in Pisces. The energy of this month begins with the element of Air, forcing us to analyze and evaluate things mentally; at the end, we finish with the element of Water, allowing us to feel and understand things intuitively.
Full Sturgeon Moon in Aquarius - August 1, 2023
The Moon in Aquarius brings us balance and insight, which brings us the clarity we need to g finish personal goals. It's an ideal period to focus on developing game plans and strategies to help you achieve the momentum required in specific areas of your life. The Moon in Aquarius is not as emotional as the Moon in Pisces, but it can create periods of anxiety and self-doubt when the aspects are not balanced; therefore, make sure to schedule breaks and relaxation. It is a decent period for decluttering and organizing things around the home to clear clarity and balance.
Moon Ritual - Get a clear crystal and a white candle. Meditate on clearing away whatever obstacles impede you from achieving personal goals.
Full Blue Moon in Pisces - August 31, 2023
The Moon in Pisces, during August, is called a blue moon since it's the second Moon of the month. The Moon in Pisces will be opposite Sun in Virgo during a Mercury retrograde. This period can be charged with emotional cycles that make us ultra-sensitive and prone to misunderstanding due to Mercury being retrograde and the Moob being in the Water sign of Pisces. Take time during the full Moon to focus on creating balance and calmness to help you negative this cycle.
Moon Ritual – Get a blue stone and a blue candle. Meditate on calmness and peace so that you can cope during this erratic cycle,
Mercury in Virgo Direct - July 28, 2023 - August 23, 2023
The planet of Mercury is the natural ruler of Virgo, which gives the sign its mental agility and ability to remain focused, even during chaotic periods.  Mercury in Virgo is mindful and takes to process feelings and thoughts before communicating them. Mercury in Virgo is intentional and not abrupt in communication, which can sometimes frustrate the impatient type. During the cycle of Mercury in Virgo, it is a significant period to review things that need updating or clarification. Please take advantage of the Mercury in Virgo since it will retrograde before the month's end.
Mercury Retrograde in Virgo - August 24, 2023 – September 14, 2023
Communication is quite expressive and straight from the heart, yet not as emotionally charged as in Cancer. There is confidence and assertiveness under the aspect of Mercury in Leo, which allows even shy individuals to find the courage to share their thoughts without second-guessing themselves. The advantage of Mercury in Leo is that you share your feelings with more clarity and less fear, even if you feel unsure. In terms of romantic feelings, the aspects of Mercury in Leo allow you to express your romantic feelings with ease, even if nothing concrete develops.
Venus Retrograde in Leo - July 24, 2023 - September 4, 2023 
All planets have a Retrograde period; however, this cycle's duration varies. Venus will be in retrograde for 43 days (incuding the entire month of August), beginning July 24, 2023, and going direct on September 4, 2023. Typically, during a retrograde, we tend to reassess or revisit patterns and elements ruled by the planets in retrograde stations.
The fun-loving energy of Leo can be challenged during a Venus retrograde. Relationships can become relatively unstable and incompatible since there are a lot of internal conflicts between needs and wants. The transit itself is not a bad aspect, but simply one that forces us to look closely at the quality of our relationships or partnership. It allows us to evaluate situations and revise how we view our current or potential partners. It is not an ideal time to make a formal commitment such as marriage or moving together since we are dealing with an internal adjustment that requires clear judgment.
Mars in Virgo July 10, 2023 – August 27, 2023
The energy of Mars in Virgo is stabilized and methodical. Mars in Virgo is mellow and non-reactive but calculating and slow to act. Take longer to execute decisions during the aspects of Mars in Virgo since situations are evaluated before actions are taken. This transit allows us to fret less and calmly make proper choices. It is an excellent period to strategize and organize before making massive changes. Relationships can be frustrating for those who want immediate commitments but remember that it is long-lasting once a commitment is made.
Mars in Libra August 28, 2023 – October 11, 2023
Though Mars enters Libra at the end of August, it will still have some impact on us since we have both Mercury and Venus in Retrograde during this transit. The energy of Mars can be pretty erratic in the sign of Libra, which can make the calmest individual easily irritated and annoyed by everyone and everything. Taking some breaks and periods is vital to recalibrate and meditate as often as necessary. Also, remember that this cycle will pass, so do not make any impulsive decisions that may have a lasting impact. 
For all things astrology, check out our Psychic Source Astrology Guide. Learn even more about the planets and how they impact your life.

Love Tips for Every Zodiac Sign – August 2023
Each month brings us an opportunity to improve or enjoy elements in our personal lives and love connection. Let us review each sign and see what lies ahead.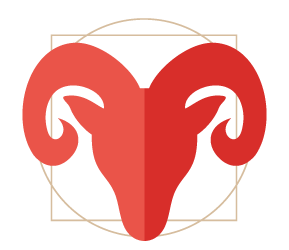 Aries (March 21 – April 20)
While the Sun is in Leo trines Sun in Aries, you will feel quite unstoppable and driven to enjoy yourself in a big way. However, Venus Retrograde in Leo can create some unrealistic views about relationships that can lead to impulsive seeking behaviors that may not be beneficial for you. Mars and Mercury are in Virgo, which will provide you with some discipline that helps you avoid overspending and overindulgence, which will help you prevent some burnout. Remember that Mercury will retrograde in Virgo from August 24 until September 14, which means you must be mindful of how you express frustrations with others to avoid conflicts. Best days: August 1, 5, 6, 10, 17, 25, 28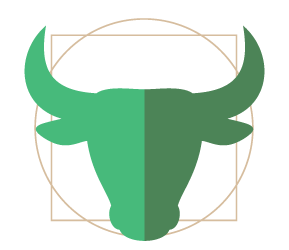 Taurus (April 21 – May 20)
During August, Mercury and Mars are in Virgo, creating a trine to Sun in Taurus, which places favorable options on your path. Sun in Leo makes a square to Taurus, which can slow down your tendencies to be proactive. However, it keeps you well-paced, helping you avoid burnout. You will find time to socialize and spend quality time with those you love. During the Venus retrograde in Leo, you will be inclined to work on relationship matters, which in the long term will assist you in reviving the spark and improving intimacy. Of course, Mercury will be retrograde in Virgo at the end of the month, which means the work you do during this period, will help weather the storm. Best days: August 3, 8, 9, 12, 17, 27, 31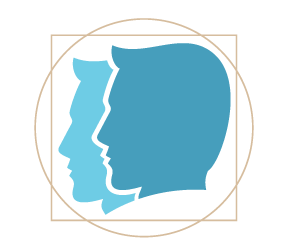 Gemini (May 21 – June 20)
The Sun and Venus in Leo bring many opportunities for fun and romance. August can be busy for you, offering tons of options for socializing and time off. Make sure to take your vacation at the beginning of the month, and avoid travel after August 24th, when Mercury goes retrograde. Mercury and Mars in Virgo help you take your time and pause before leaping into the fire of pending events, allowing you to evaluate what matters most and make better decisions. Best days: August 1, 5, 10, 11, 15, 20, 29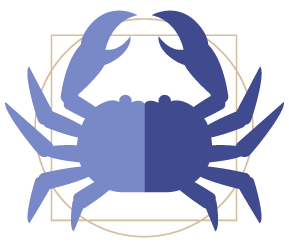 Cancer (June 21 – July 21)
The Sun and Venus in Leo create a strong desire to socialize and entertain friends and family. Throughout the year, you played the role of super caretaker, but currently, you crave more fun and less work, which opens the doors for more socializing, as well as dating for those who are single. The aspects of Mercury and Mars Virgo keep you from overdoing, which helps you create a nice balance between being social and resting. This month offers you a chance to learn to play more while keeping up with your tasks and goals. Best days: August 3, 8, 12, 13, 17, 22, 31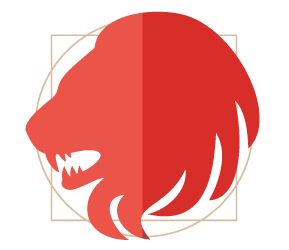 Leo (July 22 – August 21)
August begins with the Sun and Venus in Leo conjunct to Sun in Leo, emphasizing relationships, especially for those born under this sign. You will find yourself at a crossroads between trying to enchant others and wanting to be practical. The aspects of Mercury and Mars in Virgo encourage you to pace yourself and be more mindful and prudent in your behavior to avoid personal heartbreak. Venus is retrograde in Leo, which will slow your tendencies to dive into the deep end too quickly, which can seem strange to others since you are not often the type to hesitate. August is an excellent month to take it easy and pace yourself, while Venus is retrograde, and Mercury gets ready to also go retrograde at the end of the month. Best days: August 5, 10, 15, 16, 20, 25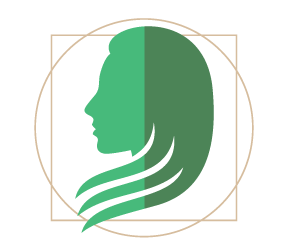 Virgo (August 22 – September 21)
August brings on strong possibilities in both the career and romantic aspects of your life, which can demand much attention. Sun and Venus in Leo allow you to indulge and pamper yourself without guilt or worries. Of course, with Mars and Mercury in Virgo, you will enjoy yourself, but remain aware of your limits and avoid over-extending yourself. Love relationships will be loads of fun. However, Venus is retrograde, and Mercury will be retrograde until September, so avoid moving in or marriage during these transits. Best days: August 8, 12, 17, 18, 22, 27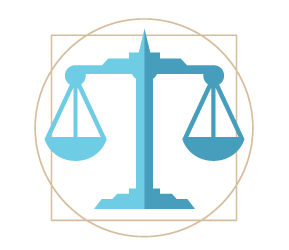 Libra (September 22 – October 21)
Although you are naturally charming, Sun and Venus in Leo enhance your charm. You find yourself enjoying the attention of others and socializing more than usual. Mars and Mercury in Virgo keep you from overdoing and being cautious, not out of fear, but from not having all vital information. Take advantage of the aspects of August to relax and take short trips or staycations (staying home) to give yourself time to recalibrate and get ready to act after September 14, when Mercury is direct. Best days: August 1, 10, 15, 20, 21, 25, 29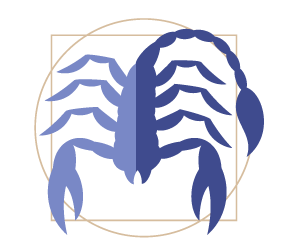 Scorpio (October 22 – November 21)
August will allow even the quietest type of Scorpio opportunities to have a busy social life, but most of all, tons of time to enjoy things you like. Even though you may have opportunities to socialize, you may find yourself making solo trips to the beach or outdoor places that you find serene and peaceful. Mars and Mercury will be in Virgo, giving you a break from having your typical schedule. It is a great month to enjoy simple things alone or with a special partner. When the Sun enters Virgo, take advantage of this period to relax and recharge your engine. Meantime, avoid signing contracts or long-term commitments until the retrograde cycles of Venus and Mercury go direct. Best days: August 3, 12, 17, 22, 23, 27, 31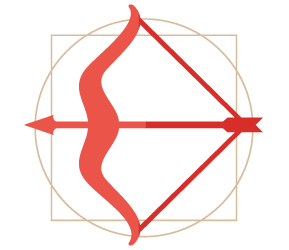 Sagittarius (November 22 – December 21)
Sun and Venus in Leo trine Sagittarius, increasing opportunities to achieve pending personal goals as you break through emotional barriers. You get to enjoy a surge of energy and motivation during the cycle of Sun and Venus in Leo. Meantime, Mercury, and Mars in Virgo allow you to regain focus and momentum. Relationships can be stressful since you focus more on personal goals than relationship ones. Pay attention to your partnerships while pursuing personal achievements; otherwise, your focus will be divided in your attempts to put out fires in your love life. Best days: August 1, 5, 15, 20, 25, 26, 29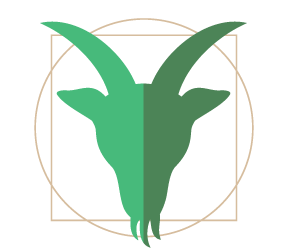 Capricorn (December 22 – January 19)
August will add some much-needed uplifting and opportunities to enjoy yourself. The Sun and Venus in Leo create a perfect blend for your romantic life, allowing you to bask in the company of those you love. If you are single, this month will enable you to attract the attention of those who find you charming and appealing. As the Sun enters Virgo, you will remain in a great mood, but you will feel entirely grounded and less impulsive in your actions, which is ideal since Venus is in Retrograde, and you need to avoid making rash decisions in the area of love. Best days: August 3, 8, 17, 22, 27, 29, 31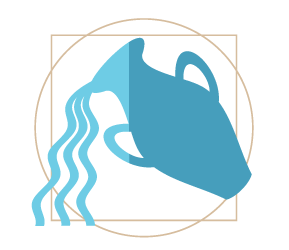 Aquarius (January 20 – February 18)
August begins with Sun and Venus in Leo, which forms an opposition to Sun in Aquarius, which helps you look closely into patterns that self-sabotage. You may, at times, overanalyze situations and worry about the little things that keep you from having fun, yet during the transits of Sun and Venus in Leo, you learn not to take things too seriously. The aspects of Mars and Mercury in Virgo allow you to pace yourself and create more balance in critical areas in your life. Relationships thrive during this period, as you go with the flow rather than overthink every detail. Best days: August 1, 5, 10, 20, 25, 29, 30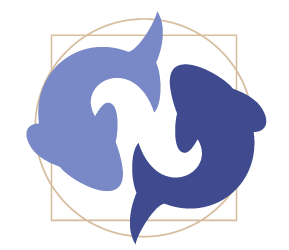 Pisces (February 19 – March 21)
Sun and Venus in Leo give you the energy and endurance to handle situations you have been avoiding. In addition, Mars and Mercury in Virgo create an opposition to Pisces, which will provide the clarity and mindset to dive into the uncomfortable aspects of your life. Though this period is about facing difficulties, which can impact the quality of your relationships, it is a good time for a trip to help you regain balance and focus on gaining the proper perspective needed to make grounded decisions. Best days:  August 3, 4, 8, 12, 22, 27, 31
Monthly Love Tips Provided by Psychic Minerva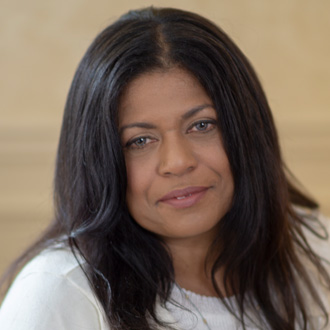 Get a Reading with Minerva x3180
About the Author
Minerva is a skilled Psychic, Tarot reader, Intuitive Coach, Interfaith Minister, and Reiki Master with a Degree in Psychology. She has more than 35 years of working as an intuitive coach and a psychic reader. Minerva, a Native New Yorker who enjoyed a career as a therapist and metaphysical teacher for over 30, has retired and is now devoted to doing psychic readings and writing. Minerva's intuitive skills and experience as a therapist provide her with a solid background for exploring various heart and soul topics with compassion and deep understanding.