---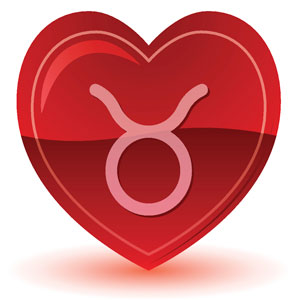 If you're seeking a practical and well-grounded relationship, then surely you will take a keen interest in a Taurus. This earth sign Born between April 20th – May 20th has a passion for the finer things in life from beautiful materials to delicious culinary experiences.

Can you devote yourself a Taurus? Find out more… and that's no bull.

Love and Romance Characteristics:
•
When in love or a long-term partnership, the Taurus is passionate, deeply romantic, and devoted.
•
When it comes to sex, this sign is profoundly sensual. The feelings of pleasure and intimacy in a safe and relaxing environment are significant to a Taurus.
•
The Taurus wants to be courted and prefers to move slowly when first entering a relationship. Taking your time to ensure this sign feels secure is the key to unlock true romance.

Personality Traits
•
This sign is known for being reliable and hard working. Earning money and advancing in their career comes easily.
•
A Taurus can be stubborn and uncompromising when they have set their mindset on something. In some cases, these individuals can be challenging to work within a collaborative setting.
•
Commitment and the ability to see things through to the very end make this sign a wonderful friend, lover, and employee.

Favorite Dates
•
Anything that involves cooking delicious food is sure to be a hit – how about a private cooking class or a trip to that cozy new restaurant downtown?
•
Take a stroll through a botanical garden – the beautiful smell of flowers will surely bring great pleasure to his/her senses.
•
What kind of music does your Taurus lover enjoy? A concert is sure to please!

Quotes Taurus Live By
•
"Indulge, life is sweet."
•
"The best way to get things done is to simply begin."
•
"Cooking is love made visible."

Zodiac Love Matches:

Cancer – When it comes to the long-term, these signs match wonderfully together. Having a family and enjoying the most out of the home are two strong attributes of this pair. Trust, communication, and dedication are powerful drivers of this relationship. Their love is built on shared values ensuring a robust lifelong bond.
Pisces -
Sex, intimacy, and passion in the bedroom are on fire with this love match. This relationship is very complementary, where both signs aim to please one another. Emotionally this pair is in tune and knows what the other needs to feel loved, happy, and safe.
What do you think about dating an
Taurus?
Does this zodiac sign seem like an ideal match for you? Get out there and have some fun and make sure you get an Astrology
Love Reading
to find out if he or she is the one.
Share This Page
---
Leave A Comment
You must be logged in to leave a comment. click here to login
Comments