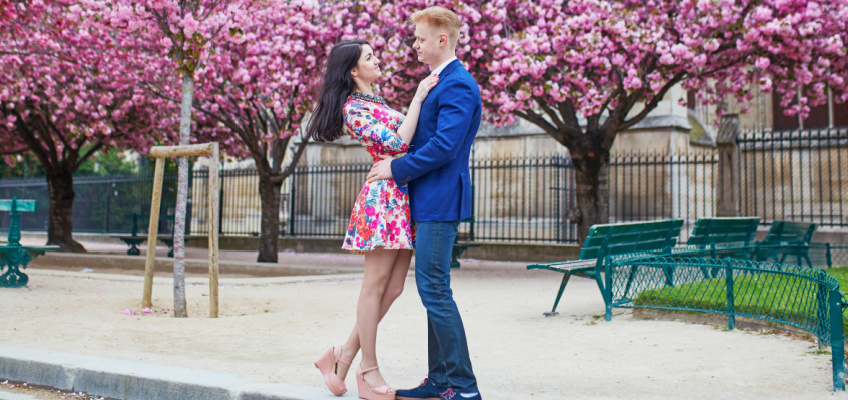 April promises new opportunities to reset and revive us during the Sun in Aries. We enter April with the element of fire, which helps transform and change things that no longer serve us. It is a great cycle to let go of the past and redesign how we do things. In the area of our love connections, the element of fire can serve to release old patterns as well as ignite the passion which helps liven up dormant romance. If your love life has sizzled and become mundane, this is an excellent period to awaken things.

April 2023 Monthly Astrological Forecast
Sun in Aries (March 21 – April 20) brings us a strong need to confront things that get in our way. We lack, at times, the ability to monitor events before acting, which at times can be disastrous, especially if we lack all the information. On the other hand, the Sun in Aries prevents us from letting our fears dominate our actions, which is excellent when exploring new relationships or taking the initiative in existing ones.
When the Sun enters Taurus (April 21 – May 20), we face the element of Earth, which provides us with stability and reduces our tendency to jump into things without caution. During the Sun in Taurus, we tend to become less impulsive and instead learn to assess the situation before reacting. Taurus is ruled by Venus, who enjoys the finer things in life and prefers to take in the ambiance rather than dash through things.
We shall review the aspects of their general influence before diving into the specific Sun signs. Always remember that regardless of the challenges, there are ways to navigate and improve situations which is why I have also included the best dates for taking specific actions.

Love Aspects as Influenced by the Moon, Mercury, Venus, Mars, and Sun Signs Transits
Pink Full Moon in Libra - April 6, 2023
Libra is an Air sign ruled by Venus. The combination of Venus and the Moon creates a need for a happy relationship, often at the expense of expressing one's needs to avoid conflict. Libra prefers harmony over confrontation, which makes the Full Moon an ideal time to create balance and harmony in areas that are not working for us.
Moon ritual: Pink candle and rose quartz. Meditate on releasing things that block you from achieving balance and harmony concerning yourself and others.
Mercury in Taurus – April 3, 2023 – June 11, 2023
Mercury is direct at the beginning of April and then goes retrograde starting on April 21. The aspects of Mercury in Taurus make us more grounded and less flighty in how we communicate or express our ideas and feelings. We are a bit more mindful and less chatty. We think before we act and often take time to make decisions. Mercury in Taurus can be challenging for couples since there are tendencies to hesitate when expressing feelings of love or affection, giving the impression that you don't care. The hesitation comes from several sources, but often not from a lack of love.
Here's an outline of the Mercury stages in Taurus:
Direct Mercury Taurus - April 4 until April 20, 2023
While the transit in Mercury in Taurus is Direct, expect communication to be fluid and calm, intentional and not aggressive. The mindset of Mercury in Taurus is to focus and take mindful actions to avoid disaster.


Retrograde Mercury Taurus - April 21 until May 14, 2023
The Mercury Retrograde in Taurus creates an energy that is slower and more hesitant than desired. Expect delays and vital questions left unanswered for extended periods. It can be a truly frustrating cycle, especially for couples trying to mend fences.
Venus in Taurus - March 17, 2023 - April 11, 2023
Venus in Taurus gives us a feeling of stability and commitment in our relationships. Our connections with others feel solid and stable and provide us with a sense we are building a future. Though Taurus is ruled by Venus, love is not always verbally expressed but demonstrated in subtle actions that may not always be obvious to others. Venus in Taurus allows us to enjoy romantic evenings that are memorable but not always over the top. Remember, the key with Venus in Taurus is consistency, reliability, and a slow dance of the senses.
Venus in Gemini - April 12, 2023 – May 7, 2023
Venus in Gemini allows us to enjoy an element of variety and spontaneity. During this cycle, we tend to seek more adventures and things to stimulate our minds. Our connection to others is packed with interesting conversations, an exchange of ideas, and a strong need to explore new horizons. The energy in Venus in Gemini can be both super fun and sometimes unfocused due to its spontaneous nature. During this cycle, your relationships will feel revived and infused with strong desires to go outside the one's comfort zone.
Mars in Cancer - March 26, 2023 – May 20, 2023
Mars in Cancer is not always very easy to manage due to the emotional intensity experienced during this cycle. We may not be driven into action at times because our moods may dampen our motivation or focus. We are prone to getting easily annoyed and upset over small issues. However, though it may be an intense emotional cycle, it is an opportunity to work through emotional patterns and develop healthy coping tools that foster permanent healing.
For all things astrology, check out our Psychic Source Astrology Guide. Learn even more about the planets and how they impact your life.

Love Tips for Every Zodiac Sign – April 2023
Each month brings us an opportunity to improve or enjoy elements in our personal lives and love connection. Let us review each sign and see what lies ahead.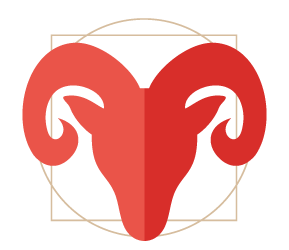 Aries (March 21 – April 20)
Your relationship may appear less exciting this month as things slow down with Venus and Mercury in Taurus and Mars in Cancer. Though it feels less exciting, there is more stability and emotional sharing, giving the relationship more cohesiveness and a feeling of commitment. Venus will enter Gemini, changing the dynamics and making things a bit more exciting. Of course, you may be faced with some communication glitches as Mercury goes retrograde, creating a feeling of unresolved tension, but don't fret; with Venus in Gemini, you will manage to make the best of things. Best days:  April 1, 10, 14, 18, 19, 23, 28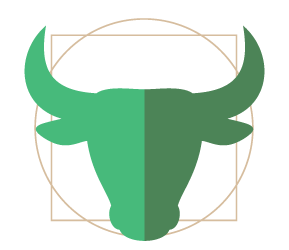 Taurus (April 21 – May 20)
For those of you who are Taurus, the month of April brings you Venus and Mercury in Taurus, adding a supercharge to your love sector. In addition, Cancer in Mars gives you the emotional charge needed to strengthen your romantic connections, which will help you when Mercury goes retrograde during Sun in Taurus after April 22. Though Venus enters Gemini on April 12, your relationship will remain solid, even when things may seem all over the place. Best Days:  April 3, 12, 16, 21, 22, 25, 30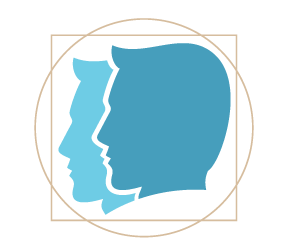 Gemini (May 21 – June 20)
Sun in Aries brings out the passion and drive in Gemini, whether you are single or involved. As Venus enters Gemini on April 12, expect your love life to get activated to another level. You may not always express your feelings to those you are attracted to, but you will find interesting ways to demonstrate how you feel when it counts. Though this is a fun month overall, keep in mind that Mercury will be retrograde in Taurus, which can fog up your witty nature and make it a bit stressful to get your point across. Best Days:  April 1, 5, 14, 18, 23, 24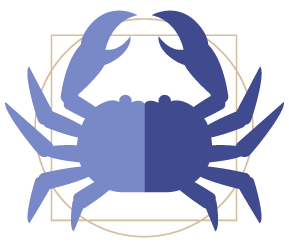 Cancer (June 21 – July 21)
The Sun in Aries can be a bit overwhelming to the quiet nature of some Cancer folks, but it does add an element of excitement and fun. Venus and Mercury in Taurus will provide you with the stability you enjoy in your relationships at the beginning of the month; however, as Venus enters Gemini, things may feel less certain, which requires keeping communication open. Mercury in Taurus going retrograde on April 22 will enable you to release and review what matters when it comes to relationships. Best Days:  April 3, 8, 16, 21, 25, 26, 30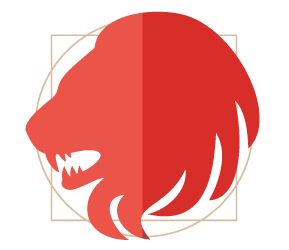 Leo (July 22 – August 21)
The Sun in Aries enhances your fiery nature and allows you to bring passion in your romantic relationships; combined with the aspects of Venus in Gemini, you will be an unstoppable ball of fire. However, Mercury in Taurus will curb your style a bit, especially when it goes retrograde after April 22. Also watch out for Mars in Cancer since it can make you irritable easily, making it hard to communicate with loved ones. The key to surviving the later part of April is to chill and not make any major love related decisions.  Best Days:  April 1, 2, 5, 10, 18, 23, 28, 29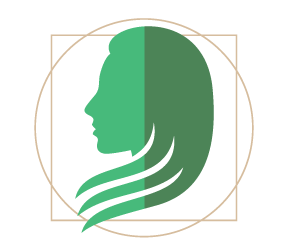 Virgo (August 22 – September 21)
The energy of the Sun in Aries can bring some spark into your love life. The transit of Venus and Mercury in Taurus creates a trine to your Sun that allows you to feel comfortable and at ease in your romantic relationships. Venus will enter Gemini on April 12, creating some abrupt shifts, which can create some additional challenges when. Mercury in Taurus goes retrograde. You will manage to turn situations around, even if, at first, it feels eternally frustrating. Hang in there, and whatever you do, do not give. Best Days:  April 3, 4, 8, 12, 21, 30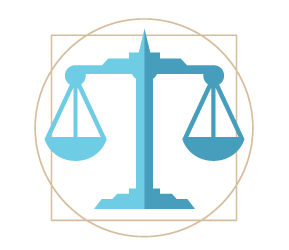 Libra (September 22 – October 21)
Sun in Aries gives you the added energy you need to refuel yourself and recharge your relationship; however, at times, you may not be as focused as you like. Mercury in Taurus may also keep you from verbally expressing all your thoughts, which can be frustrating at times. However, Venus enters Gemini on April 12, which allows you to enjoy yourself and not take things too seriously, even if you feel a bit scattered at times. Sun in Taurus will slow things enough to help you feel a bit more grounded. April will be a bit like a roller coaster, emotionally speaking. Best Days: April 1, 5, 6, 10, 18, 23, 28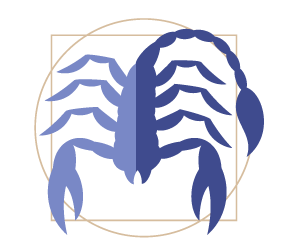 Scorpio (October 22 – November 21)
Sun in Aries gives you a strong desire to stand your ground, which can make you a tad combative. Mercury and Venus in Taurus are in opposition to Sun in Scorpio, making you overanalyze aspects of your personal relationships, which can be both a blessing and annoying. Venus enters Gemini on April 12, releasing some of the tension created by the previous transit. However, Mercury in Taurus and will be going retrograde, combined with Mars in Cancer, can make us more stubborn and emotionally vulnerable. Use this period to review and sort out your feelings and needs and avoid major changes. Best Days:  April 3, 8, 9, 12, 16, 25, 30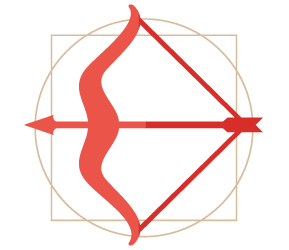 Sagittarius (November 22 – December 21)
Sun in Aries is trine Sun in Sagittarius, making it a fun period for you and your significant other. Mercury and Venus in Taurus bring a strong desire to indulge your senses and spoil those you love. Of course, as Venus enters Gemini, things will fluctuate a bit, creating extreme highs and lows. In addition, Mercury is going retrograde in Taurus, which will test your patience. Try to focus on what matters during this period to avoid permanent damage created by impulsive reactions. Best Days:  April 1, 5, 10, 11, 14, 19, 28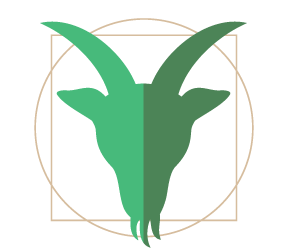 Capricorn (December 22 – January 19)
The Sun in Aries will add some spark and fire to your relationship, giving it a romantic makeover. Mercury and Venus in Taurus create a nice trine to your Sun, amplifying the overall good feelings in your relationship. Mercury goes retrograde in Taurus, and Venus switches over into Gemini after April 12; You will manage since the start of the month provides you with the confidence and foundation needed to weather any communication storm. Overall, it's a great month for you, whether you are single or involved.  Best Days:  April 3, 8, 12, 13, 16, 21, 30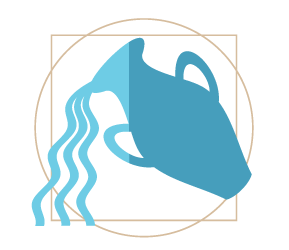 Aquarius (January 20 – February 18)
April brings you a sense of calmness which will allow you to manage as others around you may be losing their focus and sense of balance. The Sun in Aries gives you energy and focus, while Mercury in Taurus keeps you calm. As Venus enters Gemini on April 12, you crave adventure and fun and find ways to spontaneously ways express it in your relationship. Things can get tricky as Mercury goes retrograde on April 22, so keep things flexible. Best Days:  April 5, 10, 14, 15, 19, 23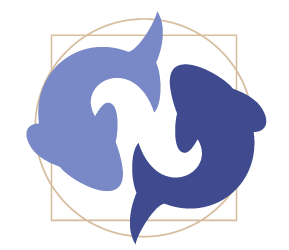 Pisces (February 19 – March 21)
During the beginning of April, things will be enjoyable and fun due to the aspects of Venus and Mercury in Taurus. However, there will be a shift as Venus enters Gemini, creating fluctuations that can be annoying and cause frustrations in your significant relationships. In addition, Mercury in Taurus going retrograde on April 22 can add even more friction due to miscommunications. Take this time to reflect and witness what is going on around you rather than try to make any adjustments at this time. Best Days:  April 8, 12, 16, 17, 21, 25
Monthly Love Tips Provided by Psychic Minerva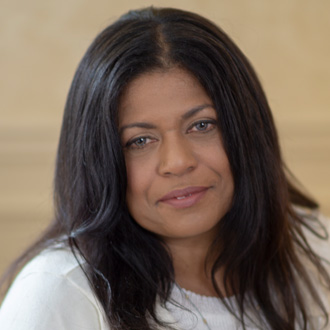 Get a Reading with Minerva x3180
About the Author
Minerva is a skilled Psychic, Tarot reader, Intuitive Coach, Interfaith Minister, and Reiki Master with a Degree in Psychology. She has more than 35 years of working as an intuitive coach and a psychic reader. Minerva, a Native New Yorker who enjoyed a career as a therapist and metaphysical teacher for over 30, has retired and is now devoted to doing psychic readings and writing. Minerva's intuitive skills and experience as a therapist provide her with a solid background for exploring various heart and soul topics with compassion and deep understanding.