Though the calendar year begins in January, I often view April as the month of new beginnings and fresh starts. Naturally, with Spring marking the beginning of a new cycle and Aries being the first sign of the Zodiac, it is easy to view April as a fresh, new starting point. Now, since we have substantial aspects in Jupiter, Neptune, and Uranus that influence our current realities, it is indeed an excellent month to revive and recharge yourself.
This month offers an opportunity to enjoy the change of seasons, tap into your inner realm and review what old patterns and behaviors can use some adjusting, especially in the areas of love. For some of you, the month will be exciting and packed with unexpected delights, yet for others, you will have to face old patterns that require changing.

April 2022 Monthly Astrological Forecast
The positions of the planets play an important role this month, so let's start by taking a deeper dive into the various transits and what you can expect as a result.
Personal Planetary Transits for Sun Signs, Moon, Mercury, Venus, and Mars
Sun in Aries (March 21, 2022 – April 20, 2022)
The month of April begins with the Sun moving into Aries, ruled by Mars, bringing us the promise of an energy boost after the dormant winter. The Sun in Aries offers us an opportunity to reset and recharge ourselves. A great time to begin or revamp an exercise regimen, your garden, spring cleaning, or just spend time outdoors and get some sunlight.
Sun in Taurus (April 21, 2022 – May 20, 2022)
The Sun in Aries tends to indicate aspects that bring on new beginnings, while the Sun in Taurus tends to create stability and security. Taurus, ruled by Venus, has a strong appreciation for beauty, entertainment through the arts and theater, and financial security. This transit motivates us to look our best, take in the beauty around us and enjoy our surroundings. It also helps us create realistic plans to secure areas in our lives that may have been unstable or falling apart, especially during the transit of Venus in Pisces conjunct Jupiter in Pisces on April 30, 2022.
Mercury in Pisces
Mercury exits Aries on April 12 and enters Taurus until April 30. Mercury in the sign of Aries can create a powerful and forceful style of communication. It is not necessarily combative but rather assertive and to the point. Of course, some folks who are comfortable with a bit more passive and indirect speaking styles may perceive straightforward types of communication as aggressive or harsh. In addition, in relationships, sensitive and easily triggered individuals may have issues with the specific colloquial style of Mercury in Aries, which can lead to unnecessary conflicts and bickering.
Two remedies, for those with Mercury in Aries, pause and reflect before saying things. For those listening, listen with your heart for the context of the conversation and avoid assuming individuals are trying to be malicious.
In the sign of Taurus, Mercury takes on a more diplomatic tune and tends to be slower to react, which allows the person more time to process. It is a good thing that Mercury moves from fire to earth since it slows down the abrupt and blunt. Of course, Taurus tends to fixate on a topic that can have the opposite effect on communication. The key to handling Mercury in Taurus is to let go and trust that you remain in control even when you relax the tight grip.
Venus in Pisces 
Venus enters Pisces. April 6, until May 3. It brings a soft and romantic aspect into April. Pisces invokes vulnerability that allows individuals to connect on a heart-to-heart level. Though it is vulnerable due to its capacity to be open to romantic possibilities, it does not mean this energy is fragile. With Venus in Pisces, individuals are willing to work through differences and seek ways to connect with others. Venus in Pisces tends to soften rigidness and create openness in relationships, making it ideal to discuss pending issues or seek ways to increase harmonious connections.
Mars in Pisces
Mars is in Pisces from April 16 until May 25. Mars in the Sun sign of Pisces does not necessarily become dormant or docile; instead, its power is in reserve and used when necessary. Yes, the mellow Pisces can be easy-going and fun-loving on the surface, but it can also be a storm that creeps up entirely out of the blue when challenged. Mars in Pisces prefers calm and steady interactions rather than confrontation, so please avoid provocations unless you are a strong swimmer.
Full Moon Aspects in April 2022
Full Pink Moon in Libra - April 16, 2022
The Full Pink Moon in Libra is a great harmonizer. While it can introduce chaos before balance, it still offers an opportunity to let go and reset things in your life. The aspects of Moon in Libra trine to Mars and Saturn can unlock some emotionally trapped doors, which can be shocking to yourself and those around you who get to witness. This emotional release can bring on much healing and harmony with emotional connections, depending on how you take advantage of this aspect.
Planetary Transits of the Outer Planets. (Jupiter, Saturn, Uranus, Neptune, Pluto)
Jupiter in Pisces
Jupiter in Pisces takes place from December 28, 2021, until May 10, 2022. It will create a powerful conjunct aspect with Neptune in Pisces on April 12, 2022. Though the two planets have been dancing together for months, they will reach an apex in April. The energy patterns will shift in a big way for most of us. Things hiding from our reality will surface, forcing us to reshape our views and sense of reality. Concerning others, this cycle will expand your sense of compassion and understanding, which allows you to connect better. It is a significant period to meditate or explore creative visualization since this is an excellent cycle for manifestation.
Saturn in Aquarius
Saturn in Aquarius occurs between (December 18, 2020, until March 8, 2023). Saturn continues its strong influence in Aquarius with its tendency to reduce mayhem and impulsivity, which in truth is a decent aspect considering how Jupiter and Neptune can be careless in the department of indulgence. In essence, with Saturn being sextile with the Sun during April 12th, this aspect maintains consistency and self-control, which works nicely with the aspect opportunity enhancing Jupiter. In fact, with Jupiter in Pisces, Saturn in Aquarius, and the Sun in Aries, we have a truly creatively productive synergy that will allow many to achieve some worthy goals that can produce a long-term imprint even after the transit is over. Use this period to solidify essential matters in your life.
Uranus in Taurus
Uranus in Taurus happens between May 15, 2018, through April 27, 2026. During this April, Uranus and Mercury in Taurus will be in conjunction on the 18th, enhancing our capacity to think creatively and approach situations differently. It is an excellent time for focusing on improving communication between couples. In addition, also on April 18th, we have a sextile aspect between Venus in Pisces and Uranus in Taurus, which can take relationships to a deeper level, intensify overall good feelings.
Neptune in Pisces
Neptune in Pisces began on February 3, 2012 and lasts until March 30, 2025. Neptune in Pisces will be sextile with Mercury in Taurus; this transit will reach its apex on April 24th, 2022. Since communicating will take on a more concrete tune yet remain sharp and rich with ideas and intuitive flashes, it is worth mentioning. It is a significant period to follow your gut and share your inner truths with others.
Pluto in Capricorn
Finally, Pluto in Capricorn continues its crawl along from November 27, 2008, until January 14, 2024. April starts with Pluto direct in Capricorn and enters the retrograde status of April 29 until October 8, 2022. The aspects of Pluto in Capricorn force us to look before leaping and examine things closely. During the transit of Aries, slow down and take time to review situations. While during the aspects of Taurus, we move cautiously but need to get unstuck if we are to achieve vital outcomes. Pluto has the reputation of bringing us to a dark realm to introduce the light of reality. Do not fear this aspect; instead, look into your shade side for real answers.
Retrograde in Pluto, lasting from April 29, until October 8, 2022, brings forth a slower pace overall. Things will seem to take longer to occur, so do plan accordingly to avoid unnecessary stress.
For all things astrology, check out our Psychic Source Astrology Guide. Learn even more about the planets and how they impact your life.

Love Tips for Every Zodiac Sign – April 2022
To help you make the most of the aspects of this month, here are some tips: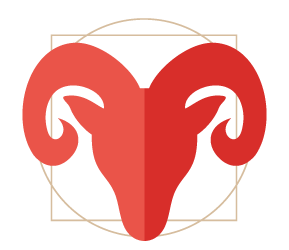 Aries (March 21 – April 20)
During the end of March and beginning of April, you are on your solar return. You are generally packed with super energy, amplified by the Sun and expressed through your ruling planet Mars. You may feel quite gregarious and engaging, especially during April 2 when the Sun is conjunct Mercury; others will see you as a social butterfly and enjoy being around you. Things will shift around April 12, making you a bit more selective in how you expend your energy, even though you remain social. Your relationships enjoy the benefit of your attentiveness and outgoing energy. However, during the transit of Sun square Pluto in Capricorn, you find yourself a tad exhausted and needing to withdraw a bit, which can be slightly confusing to others who often see you as energetic. Take your time and take some mental breaks to keep you balanced.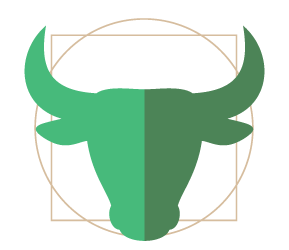 Taurus (April 21 – May 20)
April promises to be a thought-provoking month for Taurus. The month starts with some stressful and rough patches and then moves towards concrete resolutions and healing. Mercury enters Taurus from April 12 until April 30 creating a Sun conjunct Mercury aspect. Relationships can be challenging, especially if you are stuck in old patterns and ways of thinking. It is essential not to react during this period but sit back and take inventory of what matters and is most important in your life. Venus enters Pisces on April 6, until May 3, while Mars in Pisces enters on April 16 until May 23 creating a combination that softens the stubborn and opinionated qualities of Taurus while heightening desires for romance. Unfortunately, the elements of Pisces tend to make Taurus a tad more sensitive and moodier, which can foster bickering and circular arguments. The excellent news is that disagreements open the door to explore hidden issues in the relationship further, allowing the individual to work through challenges more concretely.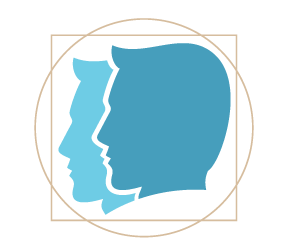 Gemini (May 21 – June 20)
The aspects of Venus and Mars in Pisces create a square to the Sun in Gemini, which allows you to sit back and look at situations with more solace and emotional control. This month will have a relaxing and not super fanatic; however, it also allows you to experience the completion of some cycles and encounter long waited for outcomes. Remember, even if Venus and Mars square the Sun in Gemini, you can achieve quite a bit during this time. In the department of love or relationships, this area is manageable and enjoyable.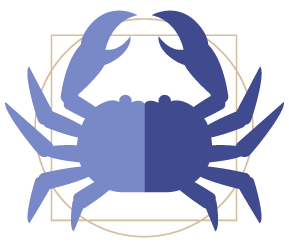 Cancer (June 21 – July 21)
April brings some light-hearted adventures to you since Venus and Mars in Pisces create a trine to Sun in Cancer, creating a remarkable aspect for romance and harmonizing different types of relationships. You will find yourself feeling over the top in the emotional department, with a sense of being in love with the emotion rather than the person. Even if you are single, the aspects of April create an overall harmonious vibe that makes you feel loving and on top of your game. In addition to Mars and Venus trine your Sun, you will also have Jupiter and Neptune. Now keep in mind that Jupiter can lead to over-indulgence, so be mindful of the celebratory desserts since you will often feel like celebrating in April.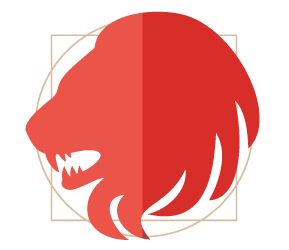 Leo (July 22 – August 21)
April will put you in the mood for romance and spoiling those you love. The planet Jupiter in Pisces will have you lavishing yourself and those around you. You may feel extra generous and want to spoil yourself as well as others around you. Relationships take on a bigger-than-life focus this month, especially initially, and then things will taper off and go back to normal. Keep in mind during this month, the aspects in Jupiter and Neptune will impact your logic, and you may find yourself doing things that you usually do not. It can mean overspending or buying stuff you may not need. Overall, this month is fun, and you do enjoy yourself, but be mindful.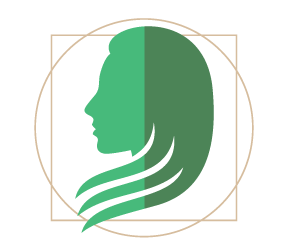 Virgo (August 22 – September 21)
The transits of April begin with Venus, Mars, Jupiter, and Neptune in Pisces in opposition to your Sun. You may find yourself feeling scattered, irritable, and unfocused. Though the transits in April offer an explosion of opportunities and create awareness, it also brings a lot of excessive energy and impulsivity that can be hard to manage. Individuals who prefer life to be predictable and neatly organized may struggle with the spontaneous and larger-than-life chaos of the current transits. Concerning others, you may find yourself at odds and a bit impatient, but overall, you have the potential to unlock hidden talents and come out of your comfortable shell. The lesson related to this month's aspects is to learn to go with the flow and let go of the predictable.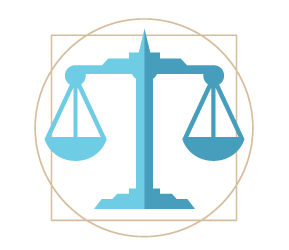 Libra (September 22 – October 21)
The transits of April create an emotional roller coaster mixed with pleasant and startling surprises. Sun in Aries is in opposition to Sun in Libra, bringing out hidden aspects in your life that had been ignored or avoided, coming back to haunt you. Don't fret during this period; you can handle whatever comes your way as long as you avoid reacting and letting your emotional states get the best of you. Much of what you will be facing this month has to do with other people's irritability and moodiness, more so than your own. Keep in mind, though some aspects of this month may require your finesse, you will have fun regardless of if you are single or in a relationship. You have a knack for finding your center, irrespective of the chaos you face.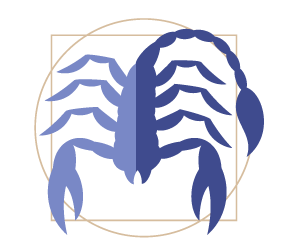 Scorpio (October 22 – November 21)
You will thrive during the transits created by the planets of Jupiter, Neptune, Venus, and Mars in Pisces. Your intuition will be on point, and your wit even sharper than typical. Take advantage of these aspects to achieve personal goals, update your resume, or even start new projects. Mentally, you are bursting with ideas and inspiration; however, do pace yourself. This period may put you in a manic state if you forget to rest and eat. Relationships with others, even if not romantic, will be enjoyable. You may be a bit more sociable than typical and find yourself doing stuff you usually haven't done in a long time. Enjoy yourself thoroughly but do rest from time to time since you may overdo it a bit.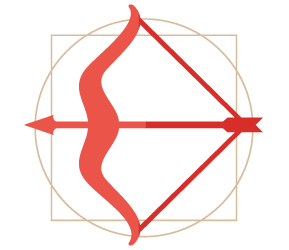 Sagittarius (November 22 – December 21)
In April, Jupiter is in Pisces, which ruler Sagittarius and co-ruler of Pisces. For you, this month will be a mixed blessing, especially since Neptune, Mars, and Venus will be square your Sun in April. You will find yourself a bit impatient and irritable with others. Communication can feel a bit challenged from April 12 until April 30 once Mercury enters Taurus, since you may find yourself unwilling to compromise your views, which is not a bad thing for you but can be more of a challenge for others. This period brings success in your professional sector; if you are not working, this will be a significant period to seek new employment or improve your current work status. Romantically, you find yourself engaging and enjoying your partner's company, even when you are not feeling as friendly or patient. If you are single, this period offers an opportunity to meet a new partner. To help you enjoy this month, remember to pace yourself and get some rest whenever you need it.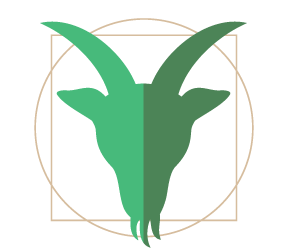 Capricorn (December 22 – January 19)
The planetary positions in Pisces work well with your Sun placement. Jupiter in Pisces will give your career a substantial boost. Neptune in Pisces allows you to tap into your intuition, which helps you navigate through all types of cosmic nonsense. In the relationship department, you find yourself at ease and management quite nicely, since very little can distract you once you set yourself on a course. Overall, this month offers positive outcomes in the professional area, opportunities for short trips, and personal improvements. Career goals may take center stage to the needs of others, which can create relationship problems with partners who may feel overlooked in your pursuit of success. The key for managing this month is to balance work and personal relationships so no one area gets neglected.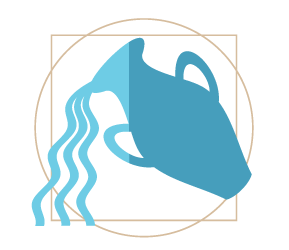 Aquarius (January 20 – February 18)
April brings a sense of purpose and direction; with the aspects of Saturn, the taskmaster in Aquarius, you waste very little time getting things done. The planetary transits of Jupiter, Neptune, Mars, and Venus in Pisces form excellent conjunction with the Sun in Aquarius, making things seem possible and within reach for you. April is a good month for enjoying romantic relationships and improving work and the public arena. You may find you are in demand and appreciated during this period, so make sure to schedule some downtime, so you don't feel drained or overwhelmed.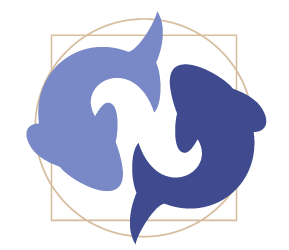 Pisces (February 19 – March 21)
Though the Sun in Aries, you still maintain a decent place in the luck department. Due to the aspects of Jupiter, Neptune, Venus, and Mars, you will be on a solid lucky streak, one that you should use to advance your career and achieve personal goals. In April, you should use the time to keep a vision board and do visualization techniques since you will have enhanced abilities to manifest during this period. Your romantic partners or friends will notice your surge of energy, which can become both fascinating and confusing to some. Pace yourself to avoid burnout and struggling with the aftermath of overdoing it. Keep in mind just because you have tons of energy does not mean you have to run out and do everything in one day.
Monthly Love Tips Provided by Psychic Minerva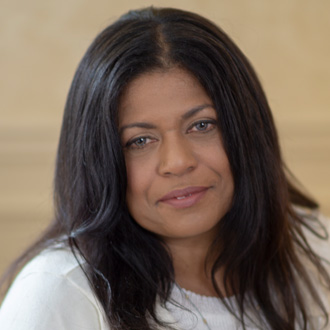 Get a Reading with Minerva x3180
About the Author
Minerva is a skilled Psychic, Tarot reader, Intuitive Coach, Interfaith Minister, and Reiki Master with a Degree in Psychology. She has more than 35 years of working as an intuitive coach and a psychic reader. Minerva, a Native New Yorker who enjoyed a career as a therapist and metaphysical teacher for over 30, has retired and is now devoted to doing psychic readings and writing. Minerva's intuitive skills and experience as a therapist provide her with a solid background for exploring various heart and soul topics with compassion and deep understanding.