8 Ways to Navigate the June/July 2020 Mercury Retrograde by Advisor Rhiannon
Published Date 6/16/2020
Category: Astrology
---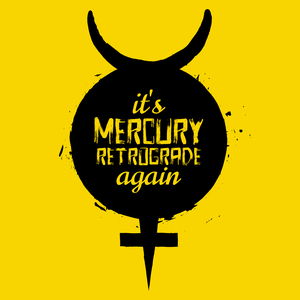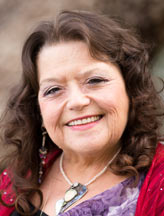 Get a Reading with Rhiannon x3572
"Mercury — named after the Roman deity who served as a messenger to the gods — is the quick-moving planet that governs communication, travel, and technology. It helps us transmit messages by controlling both what we say and how we process what we hear from others. Three or four times per year, Mercury appears to go backward in the sky. While other planets also go retrograde, this particular retrograde has the potential to screw up all things related to communication and transmission. Shake Ups aside, when Mercury rests, it gives us time to take a breath."
This article
goes on to state that the pre-retrograde shadow began on June 2nd ending July 26th, 2020. But the critical dates of the Retrograde are from June 18th to July 12th.
Communication is Key
One thing to "note," when attempting to survive this time is being careful with all forms of language; this includes spoken, written (texts, emails, Tweets, etc.), and even visual formats (Instagram, SnapChat, etc.). There is more of a likelihood for these types of communications to yield unhappy results, arguments, disagreements, etc. Since we use language as part of our everyday life, this kind of disruption can involve all sorts of challenges. Meaning even simple daily activities such as assigning tasks to others, speaking with colleagues or friends and family, hair styling or coloring, contract work on your house, navigating while driving, etc., could spark arguments.
This will leave us frustrated, confused or anxious
connecting with individuals with whom we normally interact without issue.

Successful Mercury Retrograde warriors should also note that this energy can sometimes reestablish "old connections or unsevered attachments." This may look like experiencing a resurgence of sad memories, resentments, old relationships, or even unproductive habits or behaviors. It is important to note that the most prepared humans would do well to guard against accepting even the most honorable invitation from these obsolete sources, regardless of seemingly innocent intentions.

Travelling during Mercury Retrograde should be updated to include safeguards such as purchasing travel insurance, alternate travel plans, or purposeful and mindful intentions to remain calm should missed connections or delays occur.
Tips For Surviving Mercury Retrograde
In
her article
, Lisa Levine offers
Eight Tips for Survival During Mercury Retrograde
of which we might take note:

1. Surrender to Slowdowns - "Things," especially those that use electrical current may not function as normally expected (internet glitches, cell phone calls dropped, etc.). We can spare ourselves much unnecessary aggravation and grief with just a little awareness.

2. Organize! - Lisa suggests this is a good time to clean out your closets. We can use this time to rid ourselves of unwanted attachments including items and even relationships that no longer serve our highest good. Breaking these attachments may be a bit uncomfortable but, in the long run, prove to have future benefit.

3. Finish Projects - Mercury Retrograde is accompanied by the best energy for "tying up loose ends." Understand however, that this isn't the most opportune time to start anything new.

4. Reach Out - Lisa notes that for this particular tip, you may not have to do anything as folks from your past may just pop into your mind or you might hear from them. Some of these old attachments can probably use some rekindling and/or reconnection while some may just need to be closed permanently for the highest good.

5. Don't Sign on the Dotted Line - Things Break! There is an "old wives' tale," about women touching plants during menstruation. It is supposed that, for the plant, this particularly timed interaction has devastating effects. Whether one chooses to subscribe to this superstition or not, there can be agreement that humans can, and often and do, allow these types of superstitions to direct our behavior. Would you probably opt to walk under or around an open ladder?

6. Double and Triple Check Mixed Messages - When it comes to messages during Mercury Retrograde, pay attention to possible misunderstandings. A text or post that causes problems is probably being misconstrued. It is better to make personal, real-time contact to discuss things, rather than allow misunderstandings to cause irreparable harm.

7. Nurture Yourself and Others - Mercury in Retrograde produces a resonance often compared to that of a pressure cooker. Prolonged exposure to this type of pressure can cause disease. This particular June, our planet is dealing not only with Mercury in Retrograde but the other factions already working on the planet including Covid-19 and the recent national violence. Now more than ever, each of us would do well to be gentle with ourselves and others. This type of self-care can include behaviors like grounding, deep breathing exercises, spending more time in nature or in activities that allow us to daydream. Caring for others might include offering strangers a reassuring smile or nod, holding a space for a fellow car traveler to pull in front of you or perhaps leaving a playfully scribbled note in lipstick or crayon for your spouse.

8. Note Pre and Post Active Retrograde Dates - "There is something called a shadow period that happens after Mercury goes direct. The shadow period following Mercury retrograde is the result of Mercury realigning itself to go direct. During this time, things are still a little bit wonky due to the readjustment. Think of the shadow period as readjusting from the weekend on a Monday. The same issues come up during this time as it does during Mercury Retrograde. However, depending on your astrological chart, it can be more or less intense."
Probably the best advice for surviving June and July 2020's Mercury in Retrograde is to simply
make note of the dates and then prepare.
It would also help to make notes (afterwards) of what methods or strategies worked best! Or you can always speak/chat with a
Psychic Source advisor
to gain further clarity and direction during these especially uncertain times.
Share This Page
---
Leave A Comment
You must be logged in to leave a comment. click here to login
Comments